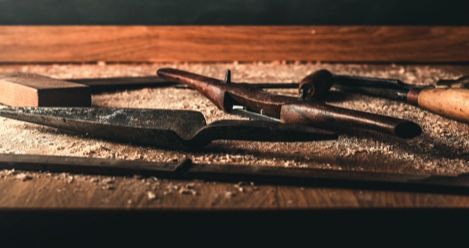 Crafting
5 Great Woodworking Books for Beginners, Plus Some Inspiration
This content contains affiliate links. When you buy through these links, we may earn an affiliate commission.
I was raised by crafty people. In every sense of the word. Just kidding! My parents were lovely people who loved to work with their hands in their spare time. For a brief period of time as a kid my mom even earned a living by selling her wares at local craft fairs, but for the most part their crafting was a hobby that filled our home with beautiful and practical pieces of woodworking.
Fast forward to adult me. I'm a full-blown city girl whose idea of crafting mostly consists of small handheld tasks (i.e. jewelry making, crocheting, colouring books, etc.). I've completely forgotten about how much woodworking was a part of my childhood and how beautiful the work of it can be. Then NBC came out with what (in my humble opinion) is one of the greatest television shows ever created. Making It is a traditional competition style reality show that showcases the work of different crafts people from around the United States. They specialize in everything from paper crafting to (you guessed it) woodworking. Oh and it's hosted by these two fabulous goofballs.
Watching all of these crafters for the past few weeks has not only been the highlight of my week, but it has inspired me to learn more about crafting and explore my own creativity through their different mediums. Inevitably, I fell down an internet rabbit hole of research and excitement (including Kristen McQuinn's piece on Books About Traditional Crafts) and found myself enthralled by what I found on the craft of my childhood, woodworking.
So here's a roundup of the best woodworking books for beginners that I found in my research.
(P.S. As you might expect this field, and more specifically the craftsman that have been chosen to publish about it, is not very diverse. So stay tuned to the end for a round up of woodworking artists that you can follow on Instagram to fill that void!)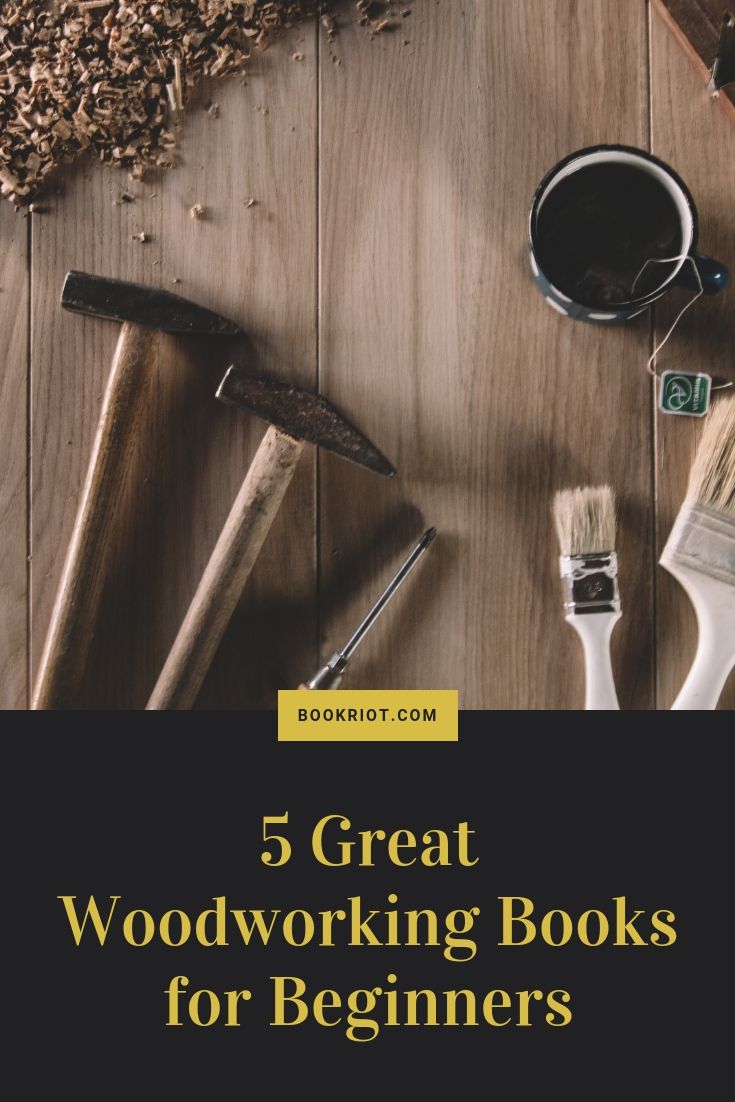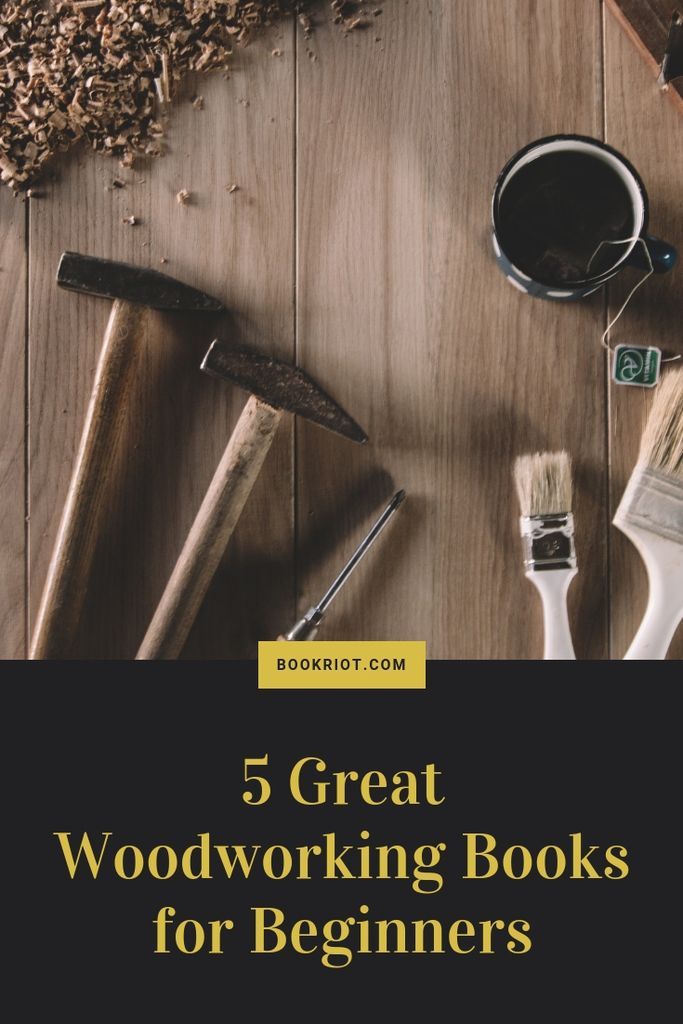 Woodworking Books For Beginners
This is a long-standing classic in the woodworking world. It includes information about safety, tool usage, wood selection, and all of the nitty gritty basics you need to get started.
Written by the co-host of Making It, the one and only Nick Offerman, this part-memoir, part-DIY guidebook is sure to be a big hit with new and seasoned woodworkers alike.
This book was an obvious choice for Book Riot readers who are starting to gain an interest in the woodworking arts. This collection of projects was collected by the editors of Popular Woodworking magazine and features a wide range of styles and designers (including Megan Fitzpatrick considered by many to be a goddess of the woodworking world).
#4 Tree Craft by Chris Lubkemann
A beautiful book that focuses on using found wood to make projects that are functional and stylish. A great resource for beginners as the projects range from simple coasters to more complex coat hooks.
A memoir about a woman who made a big career shift from journalism to carpentry. Covering everything from the simultaneous joy and heartache of trying to make something by hand to the grizzly characters she meets on job sites this memoir is full of wisdom and humour for the novice woodworker.
As I mentioned before, this list isn't exactly the most diverse. So while we wait for Khiem and Nicole and Jeffery from Making It to get their inevitable book deals *wink wink publishers*, here are some fantastic Instagram accounts you can follow that showcase the work of more diverse woodworking artists:
What are your favorite woodworking books?