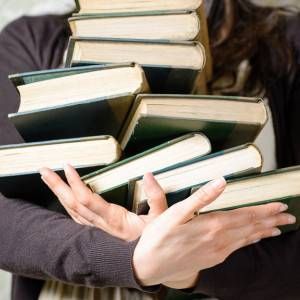 Giveaways
What Are Your Favorite Books About Books?
This giveaway is sponsored by The Readers of Broken Wheel Recommend by Katarina Bivald.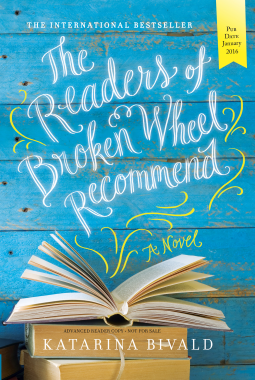 Broken Wheel, Iowa has never seen anyone like Sara, who traveled all the way from Sweden just to meet her book-loving pen pal. When she arrives, however, she finds Amy's funeral guests just leaving. The residents of Broken Wheel are happy to look after their bewildered visitor—not much else to do in a small town that's almost beyond repair. They just never imagined that she'd start a bookstore. Or that books could bring them together—and change everything.
____________________
The only thing better than reading books is reading books about books! Writers are more often then not also readers, so it's no surprise that some of the most heart-warming and dear books to the readerly community are ones about the love we all share for stories. Books about books and reading remind us of the magical ways books can shape our lives, and it's a theme that defies genre borders. There are mysteries about books, sci-fi about books, romances about books, and more. So tell us your favorite book about books and reading and you could win a copy of Katarina Bivald's The Readers of Broken Wheel Recommend!
We have 10 copies of The Readers of Broken Wheel Recommend for 10 lucky Riot Readers! Just complete the form below to enter. Entries are limited to the United States and will be accepted until 11:59pm, Monday, January 11th.
This giveaway is now closed.