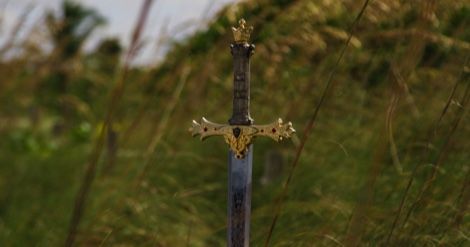 This list of underrated high fantasy books is sponsored by The Fall of Gondolin by J.R.R. Tolkien.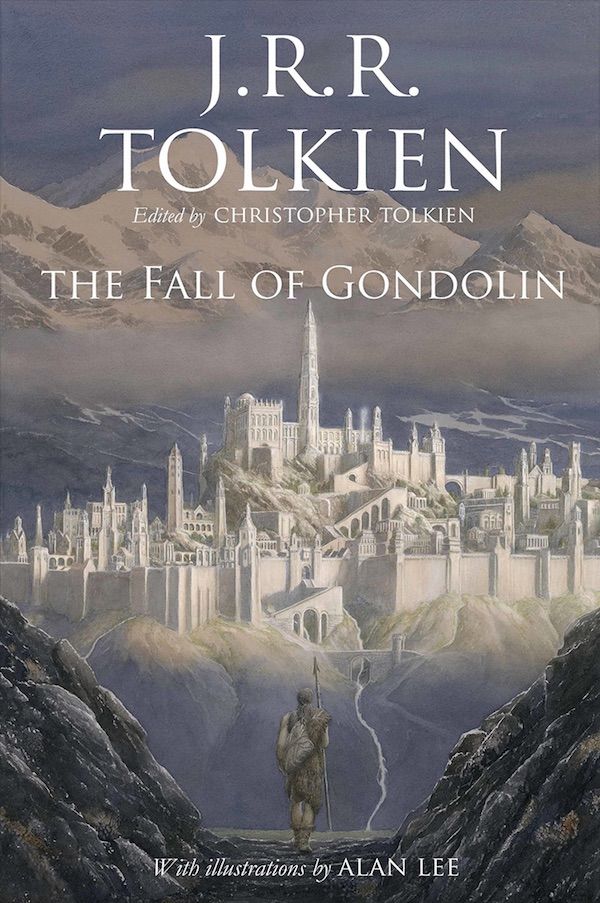 Don't miss the final work of J.R.R. Tolkien's Middle-earth fiction, THE FALL OF GONDOLIN, edited by Christopher Tolkien and with illustrations by Alan Lee.
---
I love a good immersive world that, though it may take inspiration from real-world locations, feels entirely magical. And I love epic quests, big adventures, and eclectic casts of characters. Certain books come immediately to mind when we think of high fantasy, but what about the underrated high fantasy books—the books by indie presses, the titles that flew under the radar, or even the reads we didn't realize fit into this fantasy sub-genre?
If you are looking for compelling underrated high fantasy books, consider these titles. As usual, this is not an exhaustive list—feel free to comment with your favorite underrated high fantasy books!
7 Underrated High Fantasy Books
A Stranger in Olondria by Sofia Samatar
If ghosts and cults are your thing, consider A Stranger in Olondria. Jevick finally gets to visit the fabled Olondria, land of books (that's not what they actually call it, but books are a rarity for Jevick). There, he finds himself haunted by the ghost of an illiterate girl. As Jevick searches for a way to set her free, he finds himself caught in a power struggle between two cults.
Huntress by Malinda Lo
Kaede and Taisin journey together on a dangerous mission to discover why nature has fallen out of balance. With the fate of the people in their hands, they travel to Tanlili to face the Fairy Queen. The young women will have to use their powers (of both the magical and human sort) and their strengthening bond to see their mission through. Romance, action, and adventure—this fantasy has it all.
Throne of the Crescent Moon by Saladin Ahmed
Power struggles, mystery, politics, djenn, ghuls, and more in this Middle Eastern–inspired fantasy. A band of heroes, including the reluctant "last real ghul hunter in the great city of Dhamsawaat," sets out to solve the mystery of a series of supernatural murders in The Crescent Moon Kingdoms. If you enjoy big group dynamics in your fantasy adventures, you'll want to check this one out.
The Sorcerer of the Wildeeps by Kai Ashante Wilson
Two descendants of gods have to use their divine gifts when they set out on caravan through dangerous territory. Labeled a sorcerer and far from his homeland, Demane follows his beloved Captain through the wilderness, where they encounter brutality and work to protect their brothers in arms. Expect a truly unique reading experience.
Forest of a Thousand Lanterns by Julie C. Dao
This dark fairy tale reimagining is setting up to be one epic series full of sorcery and intrigue, set in an East Asian–inspired setting. Dao's debut has become one of my favorite villain stories. In search of the glory written in her cards, beautiful Xifeng takes her destiny on the road. But Xifeng arrives at numerous crossroads, and the paths she chooses will direct her fate and have lasting consequences on the man she loves and the empire she hopes to rule.
Fire Logic by Laurie J. Marks
Here's another group fantasy featuring an eclectic cast of characters participating in the resistance. You've got an officer and scholar, a diplomat, and a half-giant metalsmith. Together, they'll take on the problem of the martial Sainnites who have been occupying Shaftal, and running it to the ground. This book takes high fantasy to new, interesting, and grittier places.
Acacia: The War with the Mein by David Anthony Durham
If you want to go all in and invest some serious time in a world, consider Acacia. Here are almost 600 pages set in an empire that relies of human and drug trafficking. Leodan Akaran, ruler of the empire and the Known World, tries to protect his children from these harsh realities. But when he's thwarted by an assassin, his children set off on their own paths, seeking their individual destinies with vengeance in their hearts.