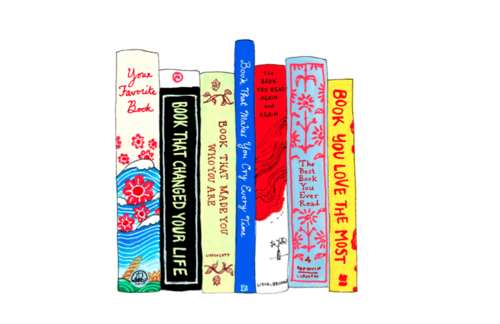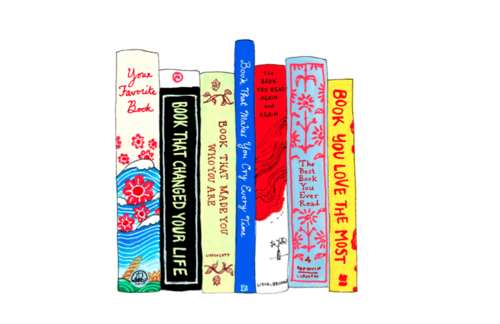 New AWESOME book alert: An author (Thessaly La Force) and an artist (Jane Mount) are collaborating to create a book of people's bookshelves. Jane Mount already has an incredible site devoted to painting people's bookshelves (yes, you can send her a picture of yours and she'll make it into a painting), where you can also buy already-made prints and notecards (which I've already picked out a box of… I have a signature perfume, why not signature stationery?).
However, back to the book; their book will be featuring "100 bookshelves of 100 creative types—writers, artists, actors, filmmakers, chefs, graphic designers, and many more," according to the site. Mount will provide the art, La Force the interviews. How rad is that?!
Bummer: you'll have to wait until 2013 for this to be published by Little, Brown. *
Bonus: you can get acquainted with the art work right now.
You're welcome.
*Update: Thessaly La Force has informed me the the book will now be published November 2012.