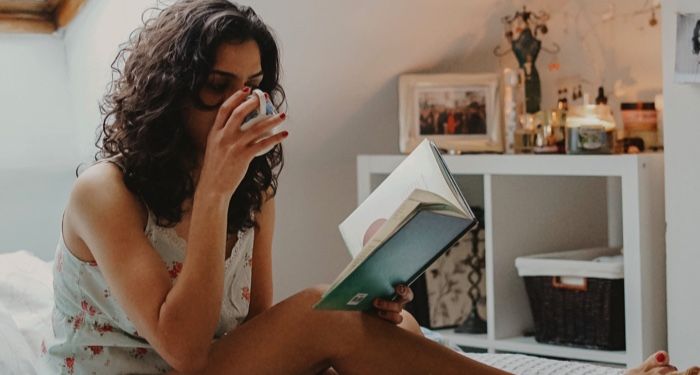 This content contains affiliate links. When you buy through these links, we may earn an affiliate commission.
If it hasn't yet, chances are the weather will start to resemble spring in the northern hemisphere sooner, rather than later. And what a perfect opportunity to take your reading life outside to catch some fresh air. While any book makes a great outdoor reading choice, paperbacks are especially handy for tossing in a bag to go. Let's take a look at the spring 2021 YA paperbacks hitting shelves between now and the end of May, perfectly portable and totable.
Find below a roundup of some of the most exciting YA paperbacks hitting shelves this spring. Because publication dates can shift — and many have because of COVID-19 — these are as current as can be expected. Some of these books are paperback originals, meaning they'll only ever release in paperback, while others are first releases in paperback of books that have already been published in hardcover. I've stuck to first books in a series only, so know there are additional paperback releases of series books that are not the start of those series. First titles in a series are marked with a *.
You'll find something of every genre in this roundup, making your spring 2021 YA paperbacks a wealth of choices. Descriptions for the titles below come from Amazon because much as I wish I'd read all of them, I have not. You may need to toggle your view when you click the link to access the paperback edition.
Note that this list is far whiter than usual. That's not necessarily a bad thing: more books by authors of color are sticking around in hardcover for longer periods of time, thanks to selling well, and a number of authors of color released sequels or later entries into ongoing series, which aren't collected here.
Spring 2021 YA Paperbacks
March
2
9
16
23
30
April
6
13
20
27
May
4
11
18
25