Newsletter 1
10 Poets For People Who Think They Don't Like Poetry
This content contains affiliate links. When you buy through these links, we may earn an affiliate commission.
Sponsored by Ecco, publishers of great poetry!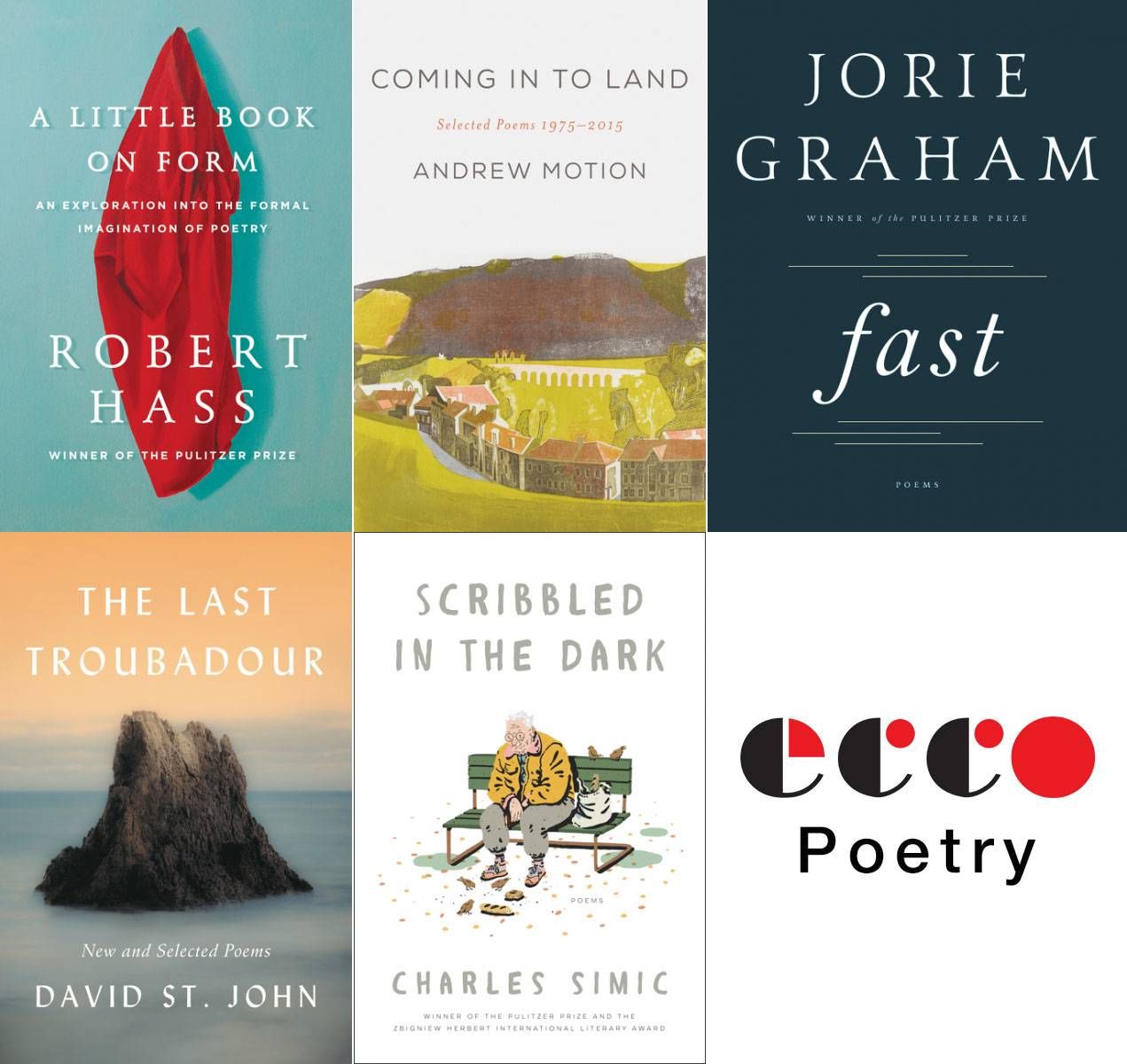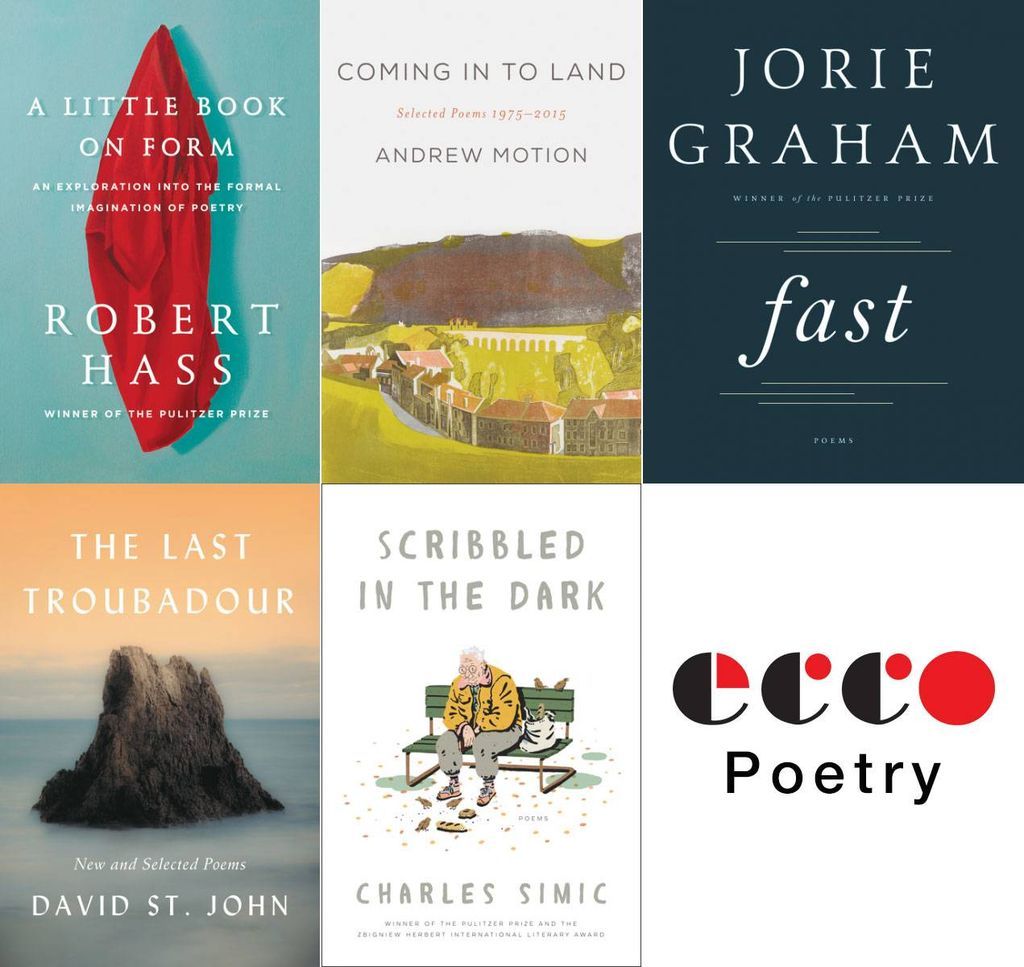 Ecco is proud to publish the work of award-winning poets like Charles Simic, Jorie Graham, David St. John, Robert Haas, Andrew Motion, and 2017 Pulitzer Prize finalist Campbell McGrath!
---
Think you don't like poetry? Think again.
Remember poetry as boring and stale and old? Nope.
Poetry is having a huge moment and you should really be a part of it. Poetry book sales have gone up more than 50% in the last four years. Poets now have more mediums than ever to play with, such as Instagram and Twitter. People can now watch live videos of poetry as its supposed to be heard (as you'll see in the videos below or in the fantastic Button Poetry YouTube channel).
These ten poets are for people who think they don't like poetry, or just remember not liking it in school. They play expertly with language, define the smallest moments of our lives, and shine a light on larger social issues all within their poems.
If you loved Cisneros' work in Caramelo or The House on Mango Street, you're gonna love her poetry. She has three books of poetry out that cover those same themes of migration, family, and activism you'll find in her novels or short stories. One of the best is Loose Woman. In it, the poem "You Bring Out the Mexican In Me" starts with:
"You bring out the Mexican in me.
The hunkered thick dark spiral.
The core of a heart howl.
The bitter bile.
The tequila lágrimas on Saturday all
through next weekend Sunday.
You are the one I'd let go the other loves for,
surrender my one-woman house.
Allow you red wine in bed,
even with my vintage lace linens.
Maybe. Maybe.
For you."
Elhillo's poetry is like falling into conversation. Her poems weave from reality to dreamscapes to memory over each of her broken lines. Her best lines, like "i am not interested in metaphors for glitter / only glitter itself" wind themselves deep within her poems. Others, like "To Make Use of Water" use form and language to point to deeper meanings.
Harjo's poems are rooted in the Southwest. Her work tangles with the ideas of permanence and transcendence, all while evoking the myths and symbols of her Mvskoke heritage. And since she's also an award-winning musician, her poetry is deeply lyrical and rhythmic. Consider an illustrated version of her "Eagle Poem" from In Mad Love and War.
For surreal nature imagery, poetry that's steeped in music and history, and a playful approach to form and language, check out Herrera's work. He's also the current U.S. Poet Laureate.
I've already talked up Sarah Kay way too much, but she is the ultimate gateway poet for so many readers and always deserves her place on the list. Read Kay if you love words, or quiet moments, or elemental truths, or the smallest details of life. Or, in this case, puns.
Leav's poetry focuses on love, with spare prose-style poems to catch you in the middle of an Instagram flick. You can also read Leav's beautiful poetry in her book Love & Misadventure.
Lorde's poems were (and continue to be) revolutionary–at once sincere, passionate, angry, and thoroughly her own. Her poems speak against racism and sexism, each word free of excess or subterfuge. The poem "Who Said It Was Simple" is an excellent example of her work (excerpt):
"There are so many roots to the tree of anger
that sometimes the branches shatter
before they bear."
Nezhukumatathil writes poems that feel like speaking, including some incredibly fun word play. Her poems are stunningly honest, and also a lot of fun just to read to along the way.
Because of its spare, singular form, poetry is great to read on Instagram. Following pavana on Instagram provides the steadying beat of poetry throughout an otherwise cluttered day.
Smith swerves between cultural references to larger social issues in their poetry. It's centered around the intersections of race and class, sexuality and faith, with a sometimes funny, oftentimes fierce, look at the world we live in.
These poets whet your appetite for some poetry? Sink your teeth into even more great poets in these posts:
Who are your favorite poets?