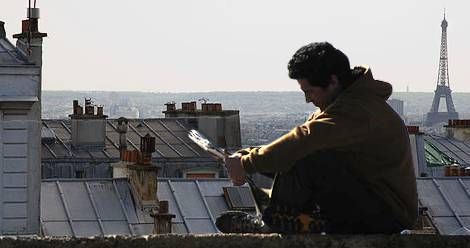 Pop Culture
Representing Me: Seeing Yourself on The Page
This content contains affiliate links. When you buy through these links, we may earn an affiliate commission.
It's often said that people tend to empathise with characters that are similar to them, or that they like. But as an avid reader of science fiction and fantasy, what I find fascinating is how readers get on with characters that are totally unlike themselves – the bizarre, the horrific, the downright disturbing. These literary creations might be different because of their moral values or behaviour, with the go-to example being Humbert Humbert from Lolita. How does Nabokov get us to like this odious man? Or they may even be completely alien to our ways of thinking, like the Weavers in China Mieville's Perdido Street Station.
I've always preferred books that showed me difference and diversity, that were doorways to new places and new minds. As you might expect from these reading habits, I've never really been that interested in seeing myself in literature. I think this may also have something to do with my background. I'm Australian/Vietnamese by descent, but born and raised in the U.K. This rather specific mix means that I don't normally come across protagonists that reflect me or my heritage. I grew up with this lack of representation in books, television and film, and I think it has shaped my experiences of reading and what I chose to read. I learned to ignore the fact that people like me were not in books. Instead I gained pleasure from the experiences of others. Books became a window, rather than a mirror.
As my reading developed and I began to think critically about the stories being told, I wondered what it would be like to regularly see yourself reflected on the page? Two books have given me a glimpse of what this might be like, and really made me realise its importance.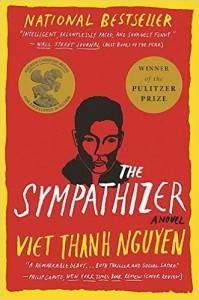 The first of these books is The Sympathizer, the Pulitzer Prize-winning novel by Viet Thanh Nguyen. At times brutal, often blackly comic, its narrator is an officer in the South Vietnamese Military but a communist sleeper agent. (At one point he becomes an advisor for a Hollywood film in a glorious send up of the movie industry.) The narrator is such a compelling character, complicated and contradictory, tortured by his conflicting desires and sense of duty. It is a powerful portrait that deals sensitively with events and characters that could be, and so often are, stereotyped.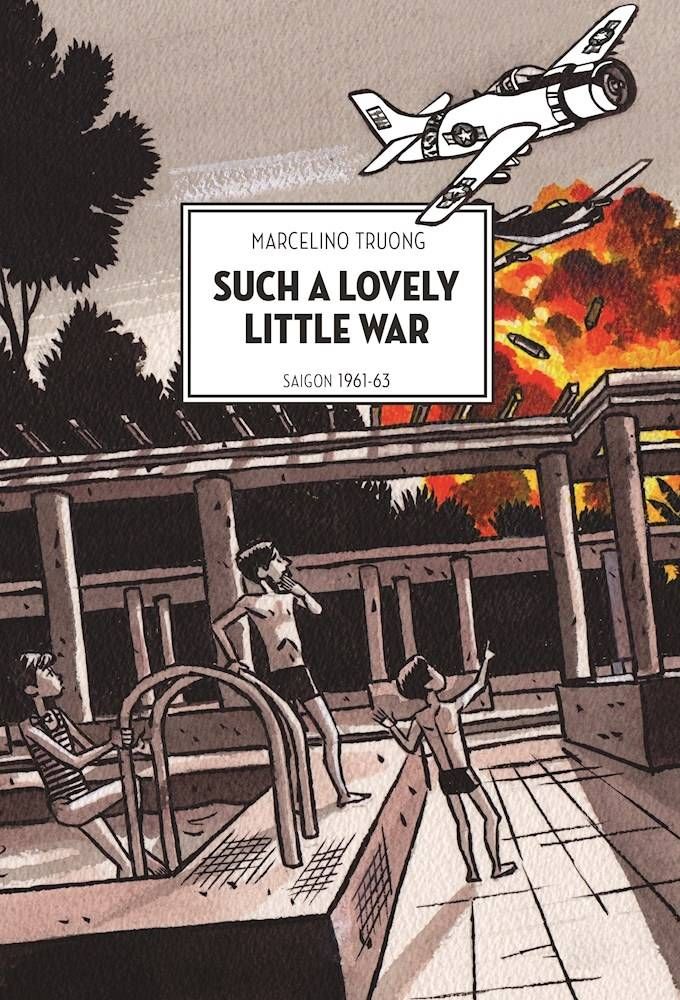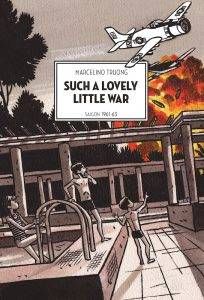 The second book covers a related topic, but takes a very different tone. Such a Lovely Little War is an autobiographical graphic novel by Marcelino Truong. It recounts his experiences moving to Vietnam, having been raised in America, during the early years of the war. Beautifully illustrated, the fluidity of the watercolours and choice of colour palette combine to perfectly capture the nostalgia of history seen through a child's perspective. Truong is so effective in balancing the larger canvas of war against small remembered details of childhood that preoccupy the minds of our younger selves.
It is not only the war – still exerting a pull on Vietnamese authors – that connects these books. They both feature protagonists of mixed Vietnamese/French descent. Okay, so they're not quite the same as me, but their struggles with identity and the need to negotiate a position in society rang true. I could see flickers of myself in their experiences.
The insight into Vietnam of the 1960s was also gratifying. It's a world familiar to my mother, aunts and uncles, and it was lovely to gain a richer image to provide a backdrop to the stories they sometimes tell. Perhaps I haven't been looking hard enough, but I have struggled to find the Vietnamese perspective represented in literature, let alone those of mixed heritage. I'd welcome any recommendations, particularly if you know of any books narrated by an Australian/Vietnamese Englishman…