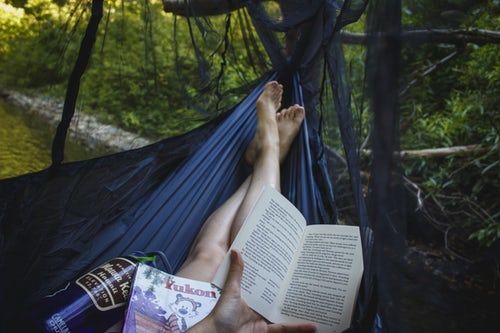 This content contains affiliate links. When you buy through these links, we may earn an affiliate commission.
This round-up of self-published books is sponsored by the Read Harder Journal.
Created by Book Riot, this smartly designed reading log consists of entry pages to record stats, impressions, and reviews of each book you read. Evenly interspersed among these entry pages are 12 challenges inspired by Book Riot's annual Read Harder initiative, which began in 2015 to encourage readers to pick up passed-over books, try out new genres, and choose titles from a wider range of voices and perspectives. Indulge your inner book nerd and read a book about books, get a new perspective on current events by reading a book written by an immigrant, find a hidden gem by reading a book published by an independent press, and so much more. Each challenge includes an inspiring quotation, an explanation of why the challenge will prove to be rewarding, and five book recommendations that fulfill the challenge.
---
Get the full Read Harder 2019 challenge here.
I used to run a review site for self-published science-fiction and fantasy, so I know well that there are some incredible books among what many call "The Wild West" of publishing. Indie Publishing is exciting because authors can experiment with a lot of things that might not be possible in the traditional world. Check out these nine self-published books the encompass romance, mystery, young adult, nonfiction, women's fiction, steampunk, fantasy, and more.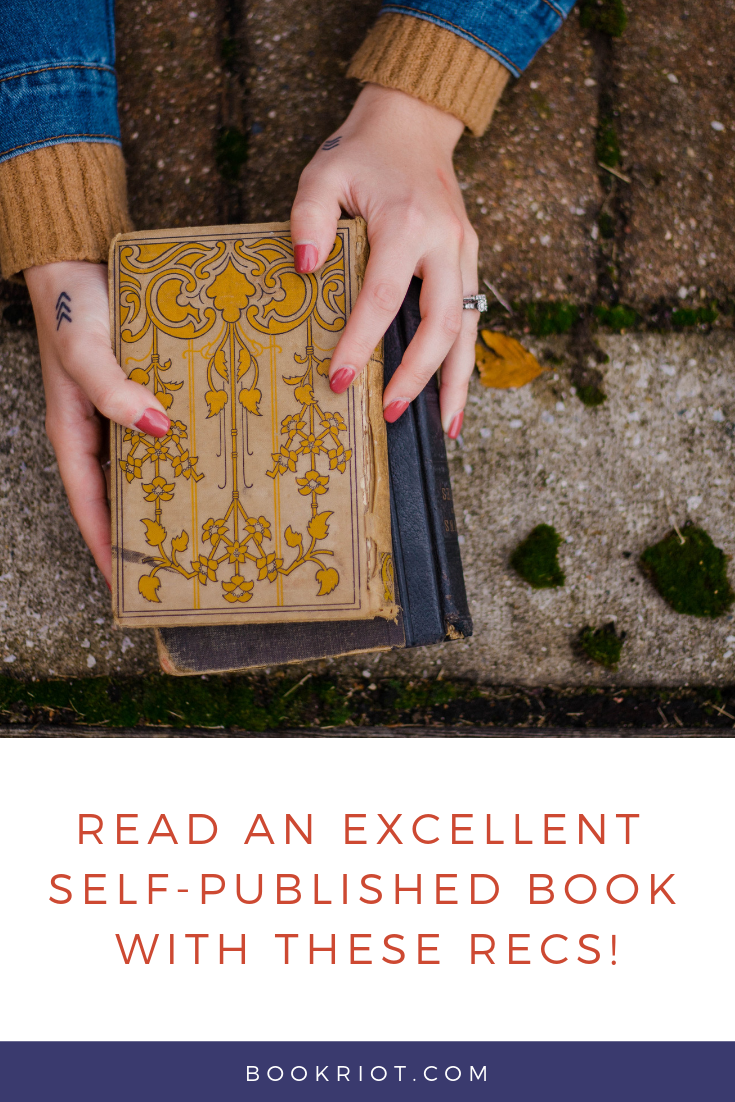 Rafe by Rebekah Weatherspoon
When her live-in nanny quits in the middle of a day, Dr. Sloan Copeland is left scrambling trying to find someone to help her take care of her twin six-year-old daughters. Enter Rafe, an experienced nanny with excellent references and serious skills in the kitchen. He also happens to be a huge, covered in tattoos, and rides a motorcycle. Sloan hires him, despite their instant attraction to each other. This is a romance, so I think you know what happens next!
This cozy mystery has everything I've ever wanted in a book: a ranch, tiny houses, a lovable mutt, fashion, delightful grandparents, and a smart, kickass heroine. Nixie Culpepper travels to the Carter Ranch in Tennessee to get an adorable new tiny house, but she soon finds herself entangled in solving the murder of Big Willie Carter.
In 1980 Los Angeles, a revelation about Grandmother Silk's past forces three generations of an all-female Taiwanese family to reconnect and help each other. This is an award-winning book about family, cultural identity, secrets, and heritage.
The staff at Whisperwood School for Boys doesn't entertain ghost stories, punishing any student who mentions them. But James Spencer has heard nails scratching his bedroom door and sobs in the halls at night. When the usually stoic William Esher stumbles in, ranting about ghosts, James resolves to uncover Whisperwood's secrets—before James and William become the next victims.
Jacob lives in a remote town, fixing gadgets and committing petty theft to cover his father's medicine. When a plague of destructive creatures overruns the town, Jacob escapes, uncovering a terrible secret on the way. He soon learns there are people who will stop at nothing to keep that secret.
If you're looking to write a book or improve your writing, the omnibus of Janice Hardy's writing instruction series includes: Fixing Your Character & Point-of-View Problems, Fixing Your Plot & Story Structure Problems, and Fixing Your Setting & Description Problems. It also includes a bonus workshop called How to Salvage Half-Finished Manuscripts.
September 9th was the best day of Astrid's life. But she can't remember it after a traumatic car accident. Since the accident, she's plagued by weird dreams and a feeling that she's forgotten something. When Oliver, a stranger who seems to know a lot about her, offers to help, she doubts his intentions but accepts his help. As they piece together her lost day, she becomes increasingly confused about what's real and what's not.
When he discovers his landlord belongs to a secret society and a detective dies, computer programmer Nathan goes on the run. He must trust a tarot reader he's never met, abandon his home, and entangle himself in a mystery rife with prophecy and danger.
Sable hides her magic by working as a healer in the brutal northern Wilds, where criminals are exiled. Ten years after going into exile, she discovers she's being pursued by a spirit of the dead. She uncovers a necromancer's plan to take over the Five Provinces, but stopping it means revealing her hidden power to the world and to the man she's beginning to fall for.