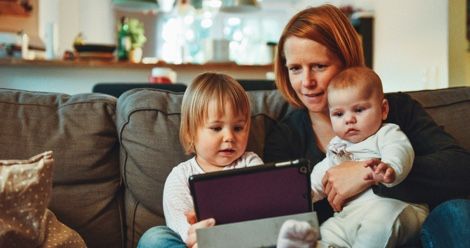 Why are these read-aloud websites my personal lifesaver? Well, as an elementary librarian, I wear many hats. I am the purchaser and processor of all materials for the library, I check in and out 500+ books biweekly, I curate educational websites for students and teachers, I organize the library club, I support teachers by finding specific texts, I coordinate author visits and assemblies, I run three book fairs a year, all while teaching a full of load of classes to almost 600 kids a week. I am, in short, the absolute luckiest person alive.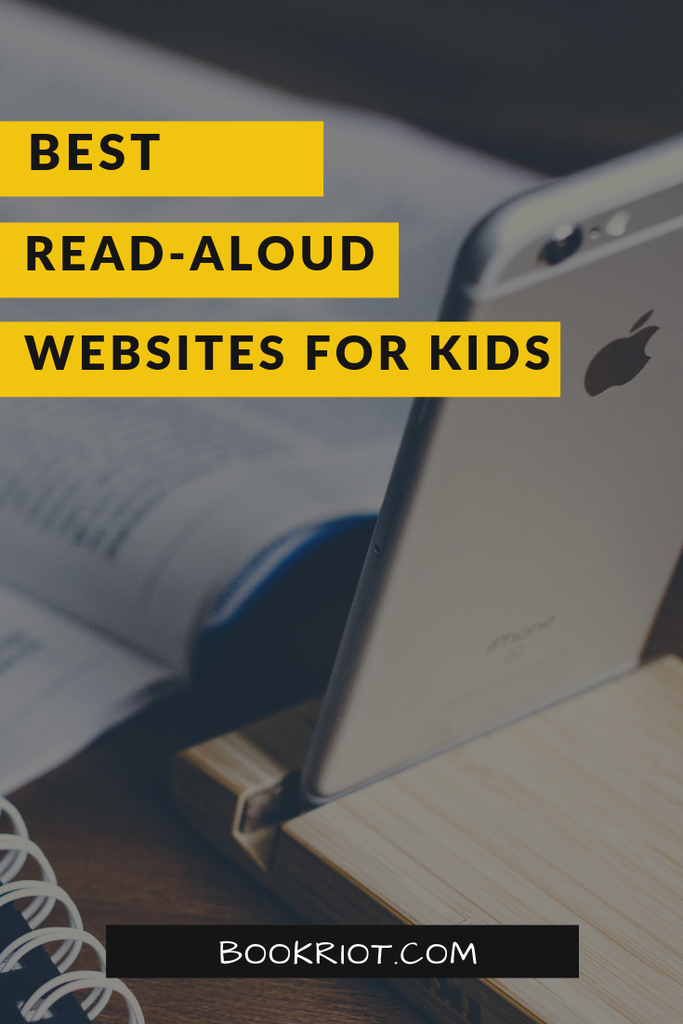 While Makerspace and technology skills are a huge and vital part of the curriculum I share with my students, my personal mission in the library is to develop a love of reading. This means I am constantly working to stay up to date on new titles, carefully monitoring which books are most often checked out, talking with students about their interests, and fighting to keep empty space reserved for nothing but free reading. It's the most important thing I do.
With students as young as 5, I have to work to find developmentally appropriate ways to make free reading successful. Book bins, author studies, and image-heavy texts have helped, but I also use a small selection of websites to give students autonomy and choice in their free reading. These three read-aloud websites are valuable across a range of ages, abilities, and native languages, plus they are fun!

This website, a project of the SAG-AFTRA Foundation, features actors reading children's books aloud. Turns out, actors are excellent story-sharers. There is a huge selection of stories to choose from, and the site is easy for even kindergarteners to navigate. The videos facilitate between the actors reading the book in a storytime setting to close ups of the illustrations. This is one of the most popular websites among my students- they all have favorite stories they revisit, but fresh books are being added monthly.

TOON Books is one of my favorite imprints. Graphic beginning readers are so important for people developing their reading skills, and TOON publishes high interest leveled texts that honor early readers as real people who deserve good literature. Their site itself is full of resources for parents and educators, as well as a section "just for kids." This TOON Book Reader is housed there. Students can browse (and have read to them) full versions of TOON's comics in five languages.
Starfall is an extremely popular sight for early phonics development, with sections ranging from letter identification all the way up to sentence-level reading. The "I'm Reading!" library is full of books, plays, and comics can peruse independently. The amount of choice in this section is definitely a huge draw, as well as the ability to select whether you'd like to figure out the sentences yourself, get help with a word here and there, or click to hear the entire thing read. In my school students have the most experience with Starfall's phonics songs and holiday games, so this push to explore the virtual bookshelf is novel and exciting in the computer lab.
I know there are many ways to promote choice and reading, but I really like that these sites can help me expand the definition of "real reading" at a young age, reinforcing that ebooks, audiobooks, and comics are all valuable. Do you use any read-aloud websites to share stories with young kids? I'm always looking to add to my repertoire.