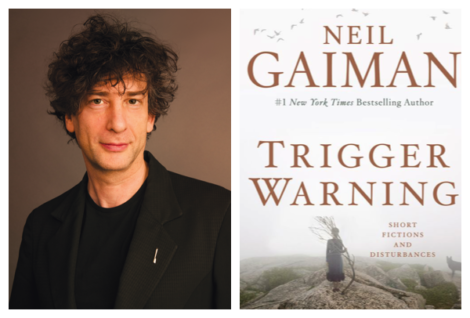 This content contains affiliate links. When you buy through these links, we may earn an affiliate commission.
A dabbler in everything from painting to astronomy, Celine graduated from the National University of Singapore with an honours degree in English Literature, surprised that she'd managed to pass at all after failing all those Einstein courses. She decided that if she couldn't calculate the earth's wonders she could at least write about their incalculability, so now she spends her time in her glass house of books, writing and tutoring children in creative writing by using her giant mirror as a whiteboard. Her fiction works have been published by The Bride of Chaos and Marshall Cavendish, and her illustrated poem "Wild" won second place in the 2014 Eye Level Children's Literature Awards. Follow her on Twitter @celine_low_.
---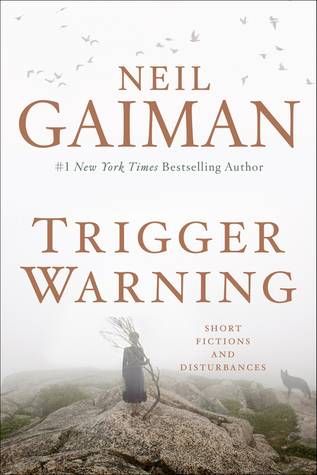 Neil Gaiman's latest short story collection is introduced, aptly, with a trigger warning that sounds in tone like he's addressing children (he isn't, of course). This book, Gaiman warns, may awaken "monsters in our cupboards" and so cause unwanted distress. The mishmash of prose and poetry assembled here are connected on a very broad and subjective thread, which mostly does live up to its disturbing promise, though sometimes it fades or even disappears entirely into a disappointing muddle. For those considering whether to read the book, here's a briefly reviewed list of its contents.
"Making a Chair"
A rather inane poem about writing books.
"The Lunar Labyrinth"
A very pale tribute to Gene Wolfe's "A Solar Labyrinth," which is so much more than just a suspenseful story.
"The Thing About Cassandra"
Sweet story with a twist, about made-up romances, enriched with just little twinge of nostalgia at the end.
"Down to a Sunless Sea"
About a woman who lost her son. Can't be faulted for style, but while the "you" of the story stumbles out with "the rain run[ing] down [her] face like someone else's tears," my own eyes remained dry.
"The Truth Is a Cave in the Black Mountains"
Gaiman's award-winning novelette, rich enough to deserve a whole article on its own. For now, we shall have to be content with just a brief summary. In this story, a dwarf journeys with a guide to a cave supposedly filled with gold. There is a mythical quality to his language here, with striking images that remind one of the futility of greed and wealth, and, less obviously, of revenge.
"My Last Landlady"
A story dressed as a poem. Seems like it got squeezed into the wrong clothes.
"Adventure Story"
An apparently boring mom recalls her husband's adventures. Meh.
"Orange"
About aliens, told in questionnaire format. Quirky, playful and original.
"A Calendar of Tales"
An assembly of 12 tales, each written from a reply to a tweet asking people about their experiences during a particular month of the year. Interesting project, disappointing stories. The March one was especially weird. I mean, why ducks?
"The Case of Death and Honey"
Written as an ending to the Sherlock Holmes series. Holmes investigates the solution to eternal life from bees, and though this process wasn't very interesting, I like how the story closes on an ambiguous note that leaves us wondering if death is really such a crime after all.
"The Man Who Forgot Ray Bradbury"
Another tribute. This one's better; I can sympathise with the narrator. How we love our favourite authors!
"Jerusalem"
Where we all want to go; but is it as good a land of milk and honey as we think? Jerusalem Syndrome is an intriguing phenomenon, but the story itself is unimpressive.
"Click-clack the Rattlebag"
Delightfully creepy.
"An Invocation of Curiosity"
Deserving winner of the Locus Award for Best Short Story. This strange little tale, full of potent imagery and motifs, pricked me with a curious sense of sorrow; sorrow for loss of wonder and curiosity, for buried longing, and for our timidity in invoking it in ourselves.
"And Weep, Like Alexander"
About uninventing things. An uninspired rehashing of Gaiman's favourite theme; I didn't care much about the lost things here.
"Nothing O'Clock"
This one seems like it's just catering to Doctor Who fans. As a story it's frivolous and insubstantial.
"Diamonds and Pearls: A Fairy Tale"
Much more disturbing than the original tale of toads and diamonds. Overturns traditional didacticism for a grimmer, contemporised portrait of life.
"The Return of the Thin White Duke"
A few mawkish clichés here and there but overall a great fairy tale reflecting the journey of artist and audience. Like the king in the story we too are transformed after the tale, emerging with larger hearts, into a world both old and new.
"Feminine Endings"
A living statue writes a love letter to a woman. "Life imitates art," writes Gaiman in his introduction to the story, "but clumsily, copying its movements when its not looking." In this story it does so in way that's sad and beautiful and just a little bit sinister.
"Observing the Formalities"
Short rant in free verse from the POV of the witch in "Sleeping Beauty." The persona is one-dimensionally self-righteous and bitter–something I'd expect from a Disney cartoon or nursery rhyme, not a poem with any claims to seriousness.
"The Sleeper and the Spindle"
One of the treasures in this collection. The tale artfully merges "Sleeping Beauty" and "Snow White" in a fresh, empowering way that would make feminists happy.
"Witch Work"
This poem is full of stock phrases, and some words just seem stuck for the rhyme; but the idea of a witch in a house full of clocks is interesting, and the repetition, metre and rhyme give the poem a suitably chant-like quality.
"In Relig Odhráin"
What's up with all these poems? This one is about the legend of Oran of Iona, who was rumoured to have been willingly buried alive under the foundations of a chapel that Columba wanted to build.
"Black Dog"
A gratifying ghost story set as a sequel to American Gods. The ending was a bit of a cop-out but I like the suspense-building and the way feelings of guilt, fear and depression are amplified through Gaiman's representation of the Grim.
Overall, Trigger Warning: Short Fictions and Disturbances yields more treasures than junk. Be warned, though, before you pull the trigger: some stories are disturbing, and some would need to be read twice.