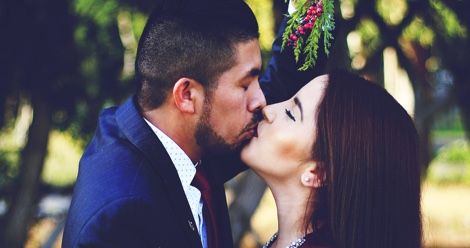 This content contains affiliate links. When you buy through these links, we may earn an affiliate commission.
Being a Latina, I am always on the search for books written by Latinx writers. It doesn't matter if the characters in the book aren't Latinx, I think it's so very important to support them just as much. And this post is mainly about that: about shouting and screaming my love for these titles, these romance stories written with so much care and love, all written by amazing Latinx writers. Are you ready for 50 must-read romance novels by Latinx authors?
Throughout my time in Romancelandia, aka our fabulous community, I have been collecting books by these authors, and saving these titles in my lists so I don't forget, and later on, get them. Now it has been over four or five years, I think, since I first started interacting with bloggers and readers and authors, and my list has grown. This is how it looks now! I recommend grabbing a beverage of your choice—lean back and enjoy.
Descriptions are from Amazon.
Grace King needs to save her catering business by all means necessary. Even if it means striking a deal with the hot estranged husband she walked out on, but can't forget despite her best efforts.
After a very public breakup with a media-hungry politician, fitness trainer Tori Alvarez escapes to Aruba for rest, relaxation, and copious amounts of sex on the beach—the cocktail, that is. She vows to keep her vacation a man-free zone but when a cute guy is seated next to her on the plane, Tori can't resist a little harmless flirting.
Hollywood heartthrob Carter Stone underwent a dramatic physical transformation for his latest role and it's clear his stunning seat mate doesn't recognize the man beneath the shaggy beard and extra lean frame. Now Carter needs help rebuilding his buff physique and Tori is perfect for the job. It doesn't hurt that she makes his pulse pound in more ways than one.
Ballerina Laura Delgado is just one solo away from a dream job with the New York City Ballet. Then a drunken pas de deux at her cousin's wedding results in the one thing she never wanted—a husband. TV producer Charlie Laughlin may be deliciously kissable, but she needs him offstage now, and out of her life.
In 1959 Cuba, Natalia San Martín was nothing short of a princess: sheltered, pampered, and courted by her very own prince, a childhood friend turned lifelong love. All that changed on the fateful New Year's Eve when Fidel Castro and his followers seized control of the country, with tragic consequences for not only the island, but Natalia herself.
Five years later, in 1960s New York, she's known as Natalie Martin—living a life that's bleak, but thankfully anonymous. However, when the enigmatic Jack Roemer offers her a job writing the memoir of a starlet on the brink of self-destruction, she sees not only opportunity, but unexpected echoes of a fairytale long forgotten.
Boss by J.L. Lora
Determined to avoid the violence that claimed her family and friends, Carissa Elliott flees her hometown with a dangerous plan. She has proof that mafia boss Calum DeMateo killed her father—now she just has to catch him. To do so, she'll have to transform herself from small-town ingénue to New York crime boss.
When her path crosses with Alec McLean, the sexy stranger with whom she once shared a steamy nightclub kiss, things take an unexpected turn.
Psychology student Camila Duarte is finally on her own, living in NYC and away from her overprotective brothers. Her serenity quakes when she receives terrorizing letters. When the threats ramp up, she hires the best problem solver in the business to protect her and look for the criminal.
After losing his wife and kid, Jaeger Bauer left the NYPD and has one simple rule: don't get attached. A job is just a job. Working close to Camila, however, puts his remarkable self-control to the test.
Natasha Díaz is having a day. She's trying to prove she can make it as a professional dancer, but she's overworked, out of cash, and her roommate has just moved out. When she comes home to find a hole in her ceiling and her bedroom flooded, she's desperate enough to crash with the one guy she can't quit. She accepts his offer with one condition: no sleeping together while she's living with him.
Dimitri Kovalenko has never lived with a woman before. But when Tasha's in need of a place to stay, he suggests she move in without a second thought. He accepts her condition, hoping she won't stick to it. They're good together, both in the ballroom and the bedroom. Since their first dance, she's never been far from his thoughts. Sure, she's a pro and he's one of her show's judges, but they're not currently filming, so no one needs to know.
A flamenco dancer in disguise and a driven diner owner fighting his own desires. What could possibly go wrong?
As LA's hottest up-and-coming chef, Alexa Montoya is known for her ruby red lipstick and her history of falling for the wrong kind of men. When a confrontation with a loser ex-boyfriend lands her in some legal trouble, she's forced to call lawyer, Dante Perez, to bail her out…again. Only this time, Dante seems different, somehow. More assertive, more sexy, more…irresistible.
At age fourteen, James Maron decided to prove he wasn't gay despite vast evidence to the contrary. Now at thirty-two, he's getting ready to send his son to college and wondering what he's supposed to do next. Outside his son, his life consists of an IT job he hates and watching telenovelas with the women in his apartment building.
Gabriel Juarez is the CFO of a technology giant. He has looks, charm, fantastic wealth, a workaholic personality, and a string of boyfriends who only stick around because he's too busy to tell them to leave.
A bad laptop/projector interface causes James and Gabe's paths to cross.
F*THS by GL Tomas
When Asher Rose met Teddy King, he knew it'd be trouble, but it was just the kind of trouble he didn't mind falling in. What he hadn't planned on was falling hard for the girl no one could tame.
Flame by Rosemary Rey
Diana Maxwell finally meets the man she's had a crush on for months. Kit Phlaim is intrigued by the green-eyed beauty he met while she dined alone in his expensive, gourmet restaurant. He ensures to romance her, but will their attempts at a committed, romantic relationship end up in flames?
Nita Islas wants to find love. She's tired of the superficial relationships and is ready to give true romance a try. She uses the Paranormal Dating Agency and hopes they can help her where all others have failed. What she didn't expect was to find her date flat on his back in nothing more than a towel.
Ky Stone has been in love with curvy and funny Nita since they were in High School. When she moved away, she took his heart with her.
Gardener and book-lover Milagro De Los Santos doesn't quite fit in anywhere, but still manages to have fun in her haphazard city life of temp jobs, nightclubbing, and arty boyfriends. Then one night, at a book party for her pretentious ex, she meets Oswald, a fabulous man. A mad kissing session leads to cut lips and an accidental exchange of blood.
Then for the first time in Milagro's life, she becomes sick and develops strange cravings for raw meat. When her ex-boyfriend kidnaps her, accusing her of being a vampire, Oswald's family comes to her rescue and hides her away to recover at their wine country estate.
The family thinks she's an aimless party girl. She thinks they're terrible snobs. Can they learn to tolerate one another long enough to defeat mutual enemies and make it home for cocktail hour?
Rosa Fernandez doesn't act on impulse—she's the responsible one, planning her career with precision, finally landing a job as the librarian at conservative Queen of Peace Academy, confining her strongest emotions to her secret poetry journal. But she's been harboring a secret crush on dreamy Jeremy Taylor, and after one dance with him at her sister's wedding, Rosa longs to let loose for the first time. She deserves some fun, after all. So what if she doesn't have a shot with Jeremy, not with his wealthy pedigree and high profile lifestyle. But one dance leads to one kiss, and soon Rosa is head-over-heels…
When romance novelist and single mom Celina Preciado writes a near tell-all about her former lover, he's the last person she expects to see at her book signing. But not only does Luke Anderssen tell her that he enjoyed her book, the stockbroker-turned-chocolatier let's her know in no uncertain terms that he wants her back.
Ad executive Tomás Garcia shouldn't even be thinking about his daughter's alluring dance teacher, Yazmine Fernandez. Burned by a shattering divorce, he's laser-focused on his career—and giving his young daughter, Maria, the secure home she deserves. Plus, he's certain that with her talent, Yaz will be leaving Chicago and heading back to Broadway as soon as she can. But Yaz's generous spirit and caring concern are sparking a desire Tomás can't resist—and doesn't want to let go…
Arthur Drams works for a secret government security agency, but all he really does is spend his days in a cubical writing reports no one reads. After getting another "lateral promotion" by a supervisor who barely remembers his name, it's suggested that Arthur try to 'make friends' and 'get noticed' in order to move up the ladder.
It's like high school all over again: his attempts to be friendly come across as awkward and creepy, and no one wants to sit at the same table with him at lunch. In a last-ditch attempt to be seen as friendly and outgoing, he decides to make friends with The Alien, aka Agent Martin Grove, known for his strange eating habits, unusual reading choices, and the fact that no one has spoken to him in three years.
Tamara Contreras will never again settle for unmemorable sex. Her long-time boyfriend may look perfect to her traditional Mexican-American parents — something Tamara has never been — but at twenty-six she wants more from life than marriage and motherhood. So in front of everyone, Tamara does the unthinkable: She turns down her boyfriend's unexpected marriage proposal and leaves home for L.A.
Tamara thinks she's got the single-girl-in-the-city thing down, until she runs into Will Benavides, the former high school bad boy turned firefighter. If Tamara's parents had known how Will lit up her teenage fantasies, she'd have been shipped off to the nuns for sure! Now Will wants to make those fantasies come true permanently.
Asher Schenck and his husband John opened their downtown gastropub at the start of Detroit's revival. Now, five years after John's sudden death, Asher is determined to pull off a revival of his own. In a last ditch attempt to bring Idlewild back to life, he fires everyone and hires a new staff. Among them is Tyler Heyward, a recent college graduate in need of funds to pay for medical school.
Graciela Rodriguez is determined to break her engagement to Ciudad Real's most eligible bachelor—even if it means ruining her reputation.
Vicente Aguirre has been hired by Graciela's aunt to keep her wayward niece from damaging the family name along with her future. When her charms prove irresistible, will he fall for the infamous Miss Rodriguez?
Thirty-seven-year-old Sol DuMont is a divorcee and the owner of a mid-sized hotel chain in New Orleans. Since Hurricane Katrina, his father's death, and the decision that he and his ex-wife Maddy are far better off friends than lovers, he's lost interest in almost everything he held dear—parties, people, and pushing limits.
All his limits.
Then Arianna Barrington checks into his hotel.
Following in his father's footsteps, it's been ages since Kit "Lucky" Parrish left his small town of Wheelwright, Kentucky to serve his country.
Nine years of triumph haven't come without life-altering tours of loss, as Kit returns a different man. Determined to adjust to civilian life while coming to terms with past demons won't be easy, but when he becomes captivated with an old classmate, his motivation changes for the better.
If only the beautiful and intelligent Rebecca "Beck" Dobson, a girl he'd never known, wasn't plagued with her own grief and untold secrets.
Despite her name, Lucky Pierce has always felt a little cursed. Refusing to settle for less or settle down, she changes jobs as often as she changes boyfriends. When her celebrity chef mother challenges her to finish something, Lucky agrees to help her launch Boston's next hot restaurant, The Star. Even if it means working with the infuriating, egotistical, and undeniably sexy head chef.
Rosie Caballero hates her nagging boss, her "ditch-me" dating history, her second-hand wardrobe and third-rate job–nothing is easy. She can't even afford to pay for her dog Tootie's food.
And then, Rosie wins the largest lottery jackpot ever: 600 million. Rosie can hardly believe her new life: she spends thousands on diamonds, makeup, clothes, and promises. Rosie parties like a celebrity—and even meets the hottest actor on the planet, Brad Merritt.
She'd murdered the heir to the throne, and now the assassin was firmly in undercover agent Aidan Spaulding's sights. With her regal looks, Elizabeth Moore looked more like a princess than a prince killer. But for Aidan, it was personal. Though he had no idea how personal it would get.
Havana, 1958. The daughter of a sugar baron, nineteen-year-old Elisa Perez is part of Cuba's high society, where she is largely sheltered from the country's growing political unrest—until she embarks on a clandestine affair with a passionate revolutionary…
Miami, 2017. Freelance writer Marisol Ferrera grew up hearing romantic stories of Cuba from her late grandmother Elisa, who was forced to flee with her family during the revolution. Elisa's last wish was for Marisol to scatter her ashes in the country of her birth.
Arriving in Havana, Marisol comes face-to-face with the contrast of Cuba's tropical, timeless beauty and its perilous political climate. When more family history comes to light and Marisol finds herself attracted to a man with secrets of his own, she'll need the lessons of her grandmother's past to help her understand the true meaning of courage.
Letty Gonzalez is a true romantic. She's spent her life waiting for flowers, poetry, the grand gesture that will finally sweep her off her feet—without any luck. After her latest dating fiasco, she's ready to give up on the idea of Prince Charming—but not on down and dirty fantasies about her new
boss—gorgeous, out-of-her-league Max Delgado.
Off the Ice by Piper Vaughn, Avon Gale
Tristan Holt is nothing if not pragmatic. Despite a flourishing career as a defenseman for the Atlanta Venom, Tristan knows he can't play hockey forever. One day he'll retire—if an injury doesn't force him to hang up his skates first. His backup plan? Finishing his business degree. But he doesn't count on a very inappropriate attraction to his standoffish sociology professor, Sebastian Cruz.
After some disappointing dates, Karen Ramirez has concluded that great sex is for other people. Especially since medical school won't leave her much time for romance anyway. Then she runs into tall, dark, charming, and ridiculously wealthy Mark Lansing–and quickly reconsiders celibacy. Adding to temptation? Mark will be the best man at her sister's wedding and the nuptial destination is sultry Puerto Rico.
Everyone knows about the bad blood between the Pierces and Sinclairs. Their families are supposed to hate each other, but Owen has been watching Maggie from afar for years. Whenever he can get down to the shore, he strolls the sand hoping for a chance meeting—and a repeat of the forbidden kiss they shared one fateful summer night.
Trixie Watson has two very important goals for senior year: to finally save enough to buy the set of Doctor Who figurines at the local comic books store, and to place third in her class and knock Ben West–and his horrendous new mustache that he spent all summer growing—down to number four.
Karina Valdez loves a good adventure, but jetting off to the Bahamas with a complete stranger is taking it to the extreme. She can't believe her meddling best friend entered her in a radio dating contest. Even more shocking? Karina won! A tropical getaway she can do. Making a love connection with a hot local bachelor, not so much. Especially when she's not looking for a man.
Meteorologist Andrew Romano is psyched over winning the radio contest. He's ready to settle down and get married, prove once and for all that he's not a player. The contest will surely help his chances—he's been matched with his perfect woman. Too bad she doesn't want him.
Paloma and Deanne Vargas thought they were destined to grow old together. But after fourteen years together and two children, Paloma finally accepts she has based her life on the foolish dream of two passionate high school sweethearts. Heartbroken that Deanne seems more devoted to being a cop than a partner, Paloma tosses her out and tries to move on.
But Deanne is determined to get their marriage back on the road to happily ever after, by way of Memory Lane—and Lover's Lane…
Some people might call Avery Babineaux a prick. He's a hedgehog shifter from an old-money Louisiana family, with a penchant for expensive shoes and a reputation for being a judgmental snob. His attitude is why he and his fated mate are estranged. Not that Avery cares. He doesn't want to be mated to some blue-collar werewolf anyway. Or so he keeps telling himself.
Pride by Ibi Zoboi
Zuri Benitez has pride. Brooklyn pride, family pride, and pride in her Afro-Latino roots. But pride might not be enough to save her rapidly gentrifying neighborhood from becoming unrecognizable.
When the wealthy Darcy family moves in across the street, Zuri wants nothing to do with their two teenage sons, even as her older sister, Janae, starts to fall for the charming Ainsley. She especially can't stand the judgmental and arrogant Darius. Yet as Zuri and Darius are forced to find common ground, their initial dislike shifts into an unexpected understanding.
Paradise Key Resort holds the best and the worst of Sofía Vargas's adolescent memories of love and heartbreak. Now, she hopes to wipe the slate clean and boost her career from resort manager to owner by winning a quirky town contest. But when an old flame throws his hat into the ring, Sofía realizes that protecting her heart will be the biggest challenge.
Gathering her courage and the four thousand dollars she has in savings, college co-ed Cassie bravely enters the bar where Hagen, Houston's most feared loan shark, operates his criminal empire. Her brother is in deep trouble and she's his last hope. She just prays her payment will be enough to keep the knee-breakers at bay for a little while longer.
Hagen shatters her hope when he informs her the debt owed is far, far more than the four grand she's scraped together. Feeling rather generous, Hagen makes Cassie an offer she can't refuse: her body to settle the debt.
For centuries, Razor and his brothers have ruled in peace over Shadow Realm. Their luck runs out when a string of dead bodies begin to pop up all over their land. Deemed "the Judge" by the streets he polices, Razor begins investigating the mysterious deaths. But when the leader of the Reapers brings them more bad news, Razor has no choice but to team up with the one person who knows the streets of Shadow Realm better than he does: Sasha, the feisty Reaper he's wanted for years.
Sophia Reece is a genius geneticist who's isolated the link between shifters and their animals. Unfortunately, she's also a very shy and clumsy woman. That's never more evident than when she has a not so little accident with her lion and wolf samples and ends up becoming her own guinea pig. Watch out, those needles are sharp. Damn, shit just got real.
Alpha wolf Chase knows Sophia is his mate. And if she weren't so shy and always running from him, he'd have made his move with her. He can't stop thinking about her sexy human body and how badly he wants to dip his tongue into all her curves. But when shy Sophia suddenly flashes golden eyes and smells of heat, he's not sure what's going on, but is more than ready to get her naked ASAP.
The day Robyn Flores meets Zac Fallon is one of those days. You know, when you're already late for work. Mostly because you haven't really slept since your best friend abandoned you for her fiancé and her exponentially better life. The kind of day you drag yourself to the cleaners to pick up your laundry, only to discover you've got the wrong bag—Star Spangled sequined thong, anyone? So Robyn is definitely not ready for the ridiculously gorgeous guy at her front door, except that they have each other's clothes. But then, is any woman ever ready to meet the love of her life?
When Emilia Cruz agreed to accompany her sister to a boating party, she had no idea that the darling of the literary world would be in assistance—or that he would take such pleasure in disparaging the deliciously sinful serial she writes under a pseudonym. No one save her sister knows she's the author and to be found out would mean certain scandal.
After years of living the life his oppressive parents wanted for him, Cameron Blake is ready to pursue his dreams of being a reclusive artist. Pleasing the faithful baseball fans of the New York Emperors has been rewarding, but now all he wants is peace and quiet. That and an irreversible vasectomy. Because there's no way he's passing on the heavy burden of the Blake genes to an innocent child. But Cameron never gets what he wants. Ever.
The last thing Adrianna Arenas needs is for her ex to slide back into her life. Not when she can throw a nine-year-old curve ball that will change his game. Not when his father could tear her world apart with a simple phone call. Especially not when, despite everything that stands between them, her insides go wild when Cameron walks into a room. But Adri never gets to keep things the way she needs them. Ever.
After ten years, fate brings Cameron face-to-face with Adrianna, the woman he never forgot, and the little girl that ties them forever.
Gina Morales wants to win. It's her fifth season on The Dance Off, a top-rated network TV celebrity dance competition, and she's never even made it to the finals. When she meets her latest partner, she sees her chance. He's handsome, rippling with muscles, and he stars on the popular Alaskan wilderness reality show Living Wild. With his sexy physique and name recognition, she thinks he's her ticket to the finals—until she realizes they're being set up.
Reid Watsford has a lot of secrets and a past he can't quite escape. While staying at his grandmother's condo in Key Largo, he signs up for introductory dive classes, where he meets Joaquim Oliveira, a Brazilian dive instructor with wanderlust.
Driven into exile years earlier, due to family scandal, Declan Sinclair is called home, devastated to discover his brother has been murdered and he's the new Duke of Darington. When clues point to the man he blames for both his exile and his brother's death, Declan resolves to ruin the culprit. If only the daughter of the man's business partner, lovely Lady Alethea Swinton, didn't tempt his resolve.
After helping another girl escape, Mercedes Nobles suffers unspeakable abuse at the Jericho saloon. So when a familiar cowboy rides into town, she jumps at the opportunity to start a new life…even though she carries a secret that could destroy any chance of happiness for either of them.
John Durbin may have turned in his badge, but he still lives by a certain code of honor. That includes returning to a seedy Mexican cantina to rescue a woman who helped his friends escape. However, the tables turn and he finds himself getting married "in name only."
Event planner Sofia Silva is hiding a big secret. No one can know that her engagement to her lying, cheating fiancé is over. Until she meets gorgeous, wealthy newcomer Jonathan Gunther. Jon moved to Miami for a legally sinful life of waterfront property, convertibles and no emotional entanglements. When he invites Sofia to lie low at his house, their undeniable attraction explodes…but will her dilemma ruin their chance at forever?
Victoria Cruz inhabits two worlds: In one, she is a rock star, thrashing the stage with her husky voice and purple-streaked hair. In the other, currently serving as her reality, Victoria is a shy teenager with overprotective Cuban parents, who sleepwalks through her life at the prestigious Evanston Academy.
Unable to overcome the whole paralyzing-stage-fright thing, Victoria settles for living inside her fantasies, where nothing can go wrong and everything is set to her expertly crafted music playlists. But after a chance encounter with an unattainably gorgeous boy named Strand, whose band seeks a lead singer, Victoria is tempted to turn her fevered daydreams into reality.
Lace Paloma may be new to her family's show, but she knows as well as anyone that the Corbeaus are pure magia negra, black magic from the devil himself. Simply touching one could mean death, and she's been taught from birth to keep away. But when disaster strikes the small town where both families are performing, it's a Corbeau boy, Cluck, who saves Lace's life.