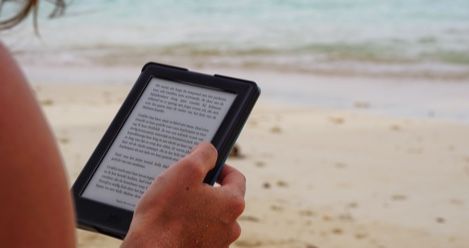 How To
How to Keep Library Ebooks Longer (and the Drawbacks)
This content contains affiliate links. When you buy through these links, we may earn an affiliate commission.
If you have an ereader, it can be easy to get a little wild with the eholds through OverDrive. All of a sudden, you've got email notifications left and right that your book is ready for download (or has been automatically downloaded to your device). How will you possibly read all of those books during the limited loan period? Or maybe you decided it was high time you read War and Peace, so you download it with the greatest intentions of finishing the whole damn book in your allotted time, but quickly discover three weeks with War and Peace isn't sufficient. And someone has a hold on it, so it's bye-bye, Tolstoy. You could wait for the next lending cycle and download it again, but by then you'll forget half of the book's nearly-600 characters and you'll have to start all over again. Or, you could cheat. You could find out how to keep library ebooks longer.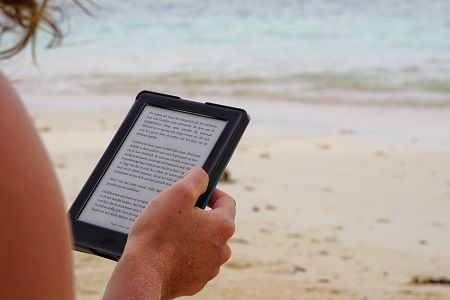 How to Keep Library ebooks Longer
The trick is super simple. Before OverDrive reaches back through the ether to reclaim their content, throw your device into airplane mode. This works for any ereader, tablet, or smartphone. Because OverDrive relies on an internet connection to retrieve the book and because airplane mode disables the internet connection, doing this means you get to keep your book for longer. And the best part is, if someone else has a hold on the title, they still get access as they would if you hadn't gone into airplane mode.
…And the Drawbacks
Of course, this has drawbacks. If you rely on a smartphone to read and want to keep your library ebooks longer, putting your phone in airplane mode essentially turns it into a brick (or, you know, just a regular phone that also has reading capabilities and a limited library and maybe some games). Without the use of the internet through either data or WiFi, you won't be able to access apps that require an internet connection. This will also be the case with tablets, like iPads, Kindle Fires, and Samsung Galaxy Tablets.
This isn't as much of a problem for devices that are specifically ereaders, like Kindles and NOOKs (or Kobos or whatever older ereader you may have—RIP Sony Reader). However, airplane mode still might be a problem. If you decide you want to add another ebook to your library, you'll have to wait until you're finished with airplane mode before you can download it. If you're a one-book-at-a-time kind of person, this won't matter. But if you're someone who has multiple books going at once, the airplane mode solution might not be for you.
Another related challenge is borrowing a book from OverDrive through a desktop and expecting it to show up on your ereader—until you remember it's in airplane mode. (Not that I'd know from experience or anything.) But if you're desperate to read it, you can still read your new book on your browser.
And, naturally, the ethics of doing this are a bit fuzzy. If your library charges fines for overdue print books, you would be avoiding those fines by returning a digital book late. OverDrive may not love this approach, either. The good news is, when you keep library ebooks longer, you aren't impacting the next person in line for the book.
All Done?
Once you turn airplane mode back on and reconnect to the internet, the book will fly back to its virtual bookshelf (come on, you've imagined the digital library that is OverDrive as some kind of book heaven in the clouds—or, the Cloud, as it were). At this point, you'll be able to carry on downloading new material to read or otherwise access the internet if you were brave enough to go forward with your smartphone on airplane mode for more than a few hours.
Now you know this simple trick of how to keep library ebooks longer, do you think it's worth the drawbacks? Have you tried it before?