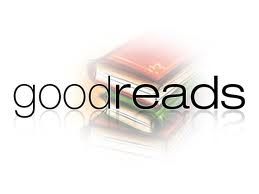 How to Get the Most Out of GoodReads
According to the post I wrote, Top 5 Reasons I Prefer GoodReads to Facebook, it seems that I am not alone in the matter. It also seems that there are people who could use a little bit of help figuring out how to best utilize GoodReads.
First things first; make sure you've set up an account on GoodReads. It's quick and easy. In fact, you don't even have to use your real name (I didn't at first). For the rest of this article, I'm going to assume you already have an account and are wanting to know a little more about utilizing it for maximum enjoyment.
Friends are a big part of GoodReads. It is your friends (and the people you follow) who show up in your home feed (much like Facebook). You can see what they are reading, what books, quotes, favorite authors, etc. they are adding. You can also see which groups they are joining. This is helpful because youmight be interested in these things to! You are, after all, friends with these people.So, how to find friends? Go to the top of your GoodReads page. You should see the tab for 'friends' in between 'my books' and 'explore'.
Click on the word 'friends' and it will take you to your friends page. In the right hand column, it will give you the option to find your friends through different social mediums including some e-mails. Utilize this to see if any of your current friends are on GoodReads.
You can also use the search box to type in a friend's name and see if they are on GoodReads. Keep in mind, not everyone uses their full name (or real name) so this might not work. Try anyway, what will it hurt? Using the 'friends of friends' tab in that right hand column is also a good way of finding familiar faces. Don't know someone well enough to feel comfortable requesting a friend add? That's ok, you can follow them instead. This means that their book activity will still show up in your home feed (unless they make it private). It's kind of like following your favorite book blog, only more detailed! You can find the 'add as a friend' and the 'follow reviews' buttons on each person's page under their picture and information.
Books are what GoodReads is mostly about. So next, you'll want to find books. You can do it a myraid of ways.
Use the search box at the top of the website to type in book title, author, or ISBN #.
Click on the arrow next to the word 'friends'. You will see a drop down menu that allows you to click on 'popular books' and 'books my friends own'. This gives you the option to look at books that are popular with your friends and also see some of the books they've liked enough to buy (your friends have provided the information of which books they have bought, GoodReads is not a bookstore and does not keep track of purchases).
Click on the arrow next to the 'explore' tab on the top of the page (near the 'friends' tab). This will give you many, many options of ways to explore the site looking for books. Play with this and find the way that works best for you. I particularly like 'listopia'. It's an area where readers have complied lists and lists of books! You can also add to these lists, vote on these lists, or create new ones if you want to.
Interaction with other bookworms is a big part of the fun on GoodReads. You can do this through status updates, putting messages on people's walls, messaging them (which is like a private e-mail through the GoodReads site), or joining a group. A group is like an online bookclub (without the pressure). You can join as many or as few as you want. You can even start them, if you so desire. Keep in mind, some groups are private, but most are public and very welcoming to new members. Don't feel pressured to read every book for every group you are in. Participate as much or as little as you want (just remember: like most things, you get out of it what you put into it).
How to find a group?
Click on the 'group' tab a the top of the page.
Browse through Featured Groups or use the list in the right hand column to narrow your search.
Once you find a group you want to join, click on the title of that group and it will take you to the group's home page. Under the picture for the group you will see the 'Join Group' button. Click it. Welcome to your new group! From now on, when you click on the 'groups' tab, there will be a list titled 'my groups' on the Groups page, so you can easily find all of your groups in one place.
(
SHAMELESS PLUG
: If you want to join the
Unputdownables Book Club
please do so, we'd love to have you! The following picture is not the Unputdownables Book Club, it is an example of an un-joined (pretty sure I made up that word) book club home page).
Privacy is important – at least to know about your options. To set your privacy options, click on the arrow next to your name in the top right hand corner of the page. A drop down menu will appear. Scroll down and click on 'my account'. Enter your password (the one you made when signing up).
You will be taken to all of the settings for your account. The first page you are taken to is your profile page. Here is where you can set who can see what (including your entire page in general). Explore the page so you are familiar with what you are allowing to be available to the public. Once done there, I highly suggest clicking on the next tab 'emails'. This allows you to set your e-mail preferences.
Now go enjoy GoodReads and feel free to come back here with any questions. I'll do my best to help you. (There are also GoodReads forums for help and they are usually responsive on Twitter as well
@GoodReads
).There are so many things that I did not mention here, but once you get familiar with the basics you'll feel more comfortable exploring the site. There's a lot offered for book lovers!