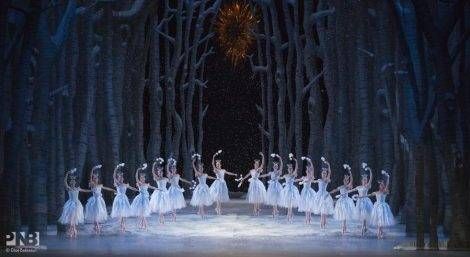 Lists
The Nutcracker: A Reading List
This content contains affiliate links. When you buy through these links, we may earn an affiliate commission.
Like every child who owned a pair of ballet shoes by the age of four, I grew up completely obsessed with The Nutcracker. I burned through at least two cassettes of Tchaikovsky's immortal score before my tenth birthday. I watched that classic '90s VHS of the George Balanchine choreography danced by the New York City Ballet (and narrated by Kevin Kline) a half dozen times per Christmas season. And the story of my young life basically reached peak awesomeness in my early teens when I got to dress up as a soldier and deal a choreographed and super graceful blow to the Rat King in The Atlanta Ballet's yearly production. (Fun fact: This was during the first year that the Fox Theatre engineered snow falling into the audience. It was magic.)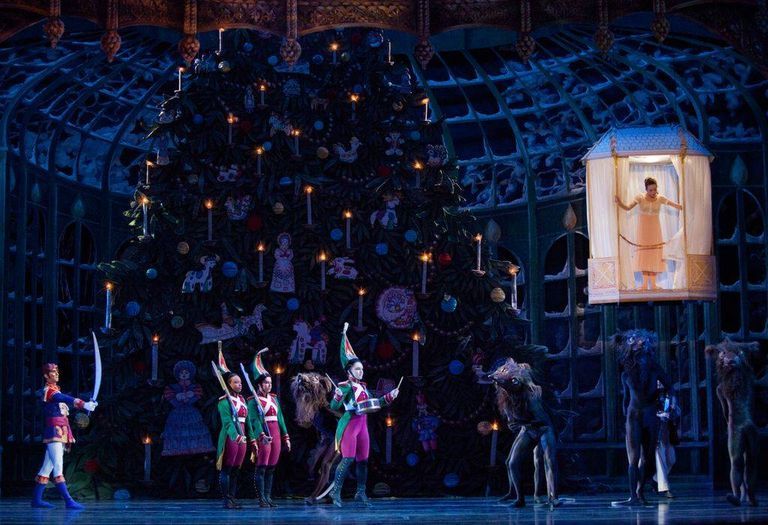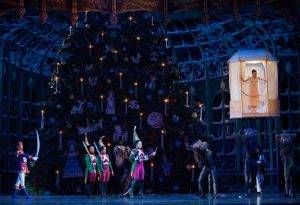 And while cassettes and VHS have disappeared, my love of The Nutcracker has not. In fact, I enjoy it even more after having read the original tale on which the ballet is based. And some more reading, both about ballet and about the 19th century, when the ballet originally appeared, have contributed to a more nuanced understanding of various productions.
So if you are a ballet fanatic, or have one in your life, here is a reading list to be enjoyed along with The Nutcracker.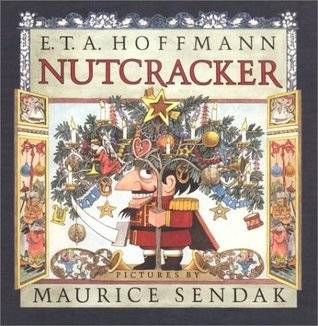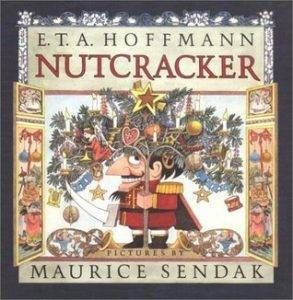 Nutcracker by E.T.A. Hoffamann, illustrated by Maurice Sendak
If you're going to read the original Nussknacker und Mausekönig, what better way to enjoy it than as illustrated by the one and only Maurice Sendak, who famously designed the Pacific Northwest Ballet's set in 1983 (a set that was used until 2014 when it was retired by the company). Hoffmann's text itself has very little to do with dancing sweets and revolves around the back story of the great war between mice and nutcrackers, of which the battle we see in the ballet is only the latest in a long and contentious history. The tale a good bit darker than the ballet, which was itself written based not on the original but on a lighter adaptation by Alexandre Dumas fils.
If the holiday season is a little too candy-canes-and-sugar-plums for you, with its sweet treats and saccharin sentiments, check out these other tales by E.T.A. Hoffman, which are deeply creepy in their supernatural roamings. Hoffmann is a Romantic's Romantic, and reading these stories–which directly influenced the work of poets like Edgar Allen Poe and Charles Baudelaire, among other writers–is a lot like listening to Beethoven while gazing at the paintings of Caspar David Friedrich. Rich, otherwordly, and endowed with the properties of timeless myths and and enchantments.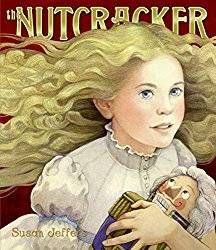 The Nutcracker by Susan Jeffers
With its lush illustrations and a story based on Tchaikovsky's libretto (rather than either of the written tales) this book is a wonderful rendition of the story for both older and younger kiddos.
Orientalism by Edward Said
The Nutcracker (in both music and dance) is a really interesting example of Russian Orientalism, which is a term that, in general, describes European art of the 18th and 19th centuries that took The East (both Middle and Far) as its subject. In this classic text, Said argues that representations of non-Western people throughout history have been based on presumptions of European superiority, and therefore exaggerate certain clichés of Eastern peoples and cultures. Now, it is certainly worth noting that Tchaikovsky's libretto has it that various treats are represented and danced by their associated countries, from Russia to Denmark to Arabia, and it looks less like exoticizing the Other and more like the holiday office party at the UN. But the book still gives a really interesting introduction to why certain dances would have been performed in ways that accentuate movements seen as "typical" of their countries.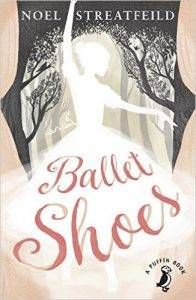 Ballet Shoes by Noel Streatfieild
An absolutely necessary gift for any of your middle grade nieces or nephews who are theatrically inclined, this lovely book follows three orphaned sisters, Pauline, Petrova and Posy Fossil, who were adopted at birth by an eccentric paleontologist. When their guardian, Great-Uncle Matthew, leaves London and goes exploring over a decade longer than expected, they take ballet and acting classes in order win roles in the theatre and help support the failing household. While it does not feature a production of The Nutcracker, there is a particularly touching scene from Maeterlinck's play The Bluebird, in which Pauline and Petrova play the roles of poor brothers Tyltyl and Mytyl, who begin the play by watching the Christmas festivities of a wealthy family nearby.
Nutcracker Nation by Jennifer Fisher
It is sort of fascinating that this two-act ballet, which was considered fairly underwhelming in the composer's own time, has become a Christmas tradition the world over, particularly in North America. In this book, the author explores how the perfect mix of baby-boomer ballet classes, Balanchine choreography and the broadcast capability of television all came together to skyrocket The Nutcracker to national obsession during the 1950s and '60s. Fisher also begins the book with a detailed history of the ballet, from its first performance in 1892 in St. Petersburg to its mid-century productions in the US.
The Life and Letters of Peter Ilich Tchaikovsky by Modeste Tchaikovsky
The composer was also a beautiful letter writer, and if you are a fan not just of The Nutcracker, but also of ballets like Swan Lake and The Sleeping Beauty, this volume offers wonderful insight into Tchaikovsky's personal life and into his sometimes devastating mental states. He was an intelligent thinker, who reflected on the politics and religion of the day as much as on the creative process.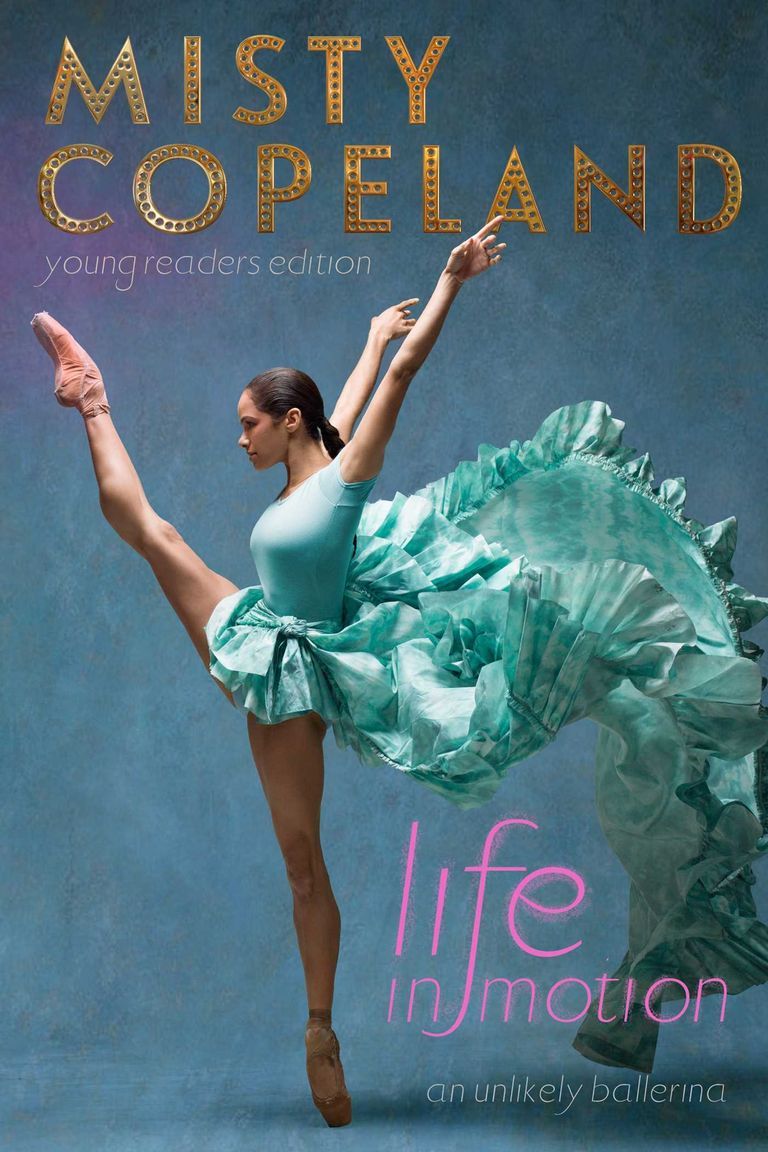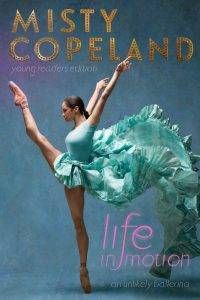 Life in Motion: An Unlikely Ballerina by Misty Copeland (young readers edition)
As the first African-American principal dancer with the American Ballet Theatre, Misty Copeland has taken the dance world by storm, and broken through social barriers that surround one of the most conservative art forms in the modern world. (Of note, Clara in The Nutcracker was her first major performance as a young girl, after only months of ballet training.) I would have so loved to read this book in my childhood, and in this version, her original memoir (co-authored by Charisse Jones) has been revised for young readers, who will surely be inspired by the dancer's story of perseverance and passion.