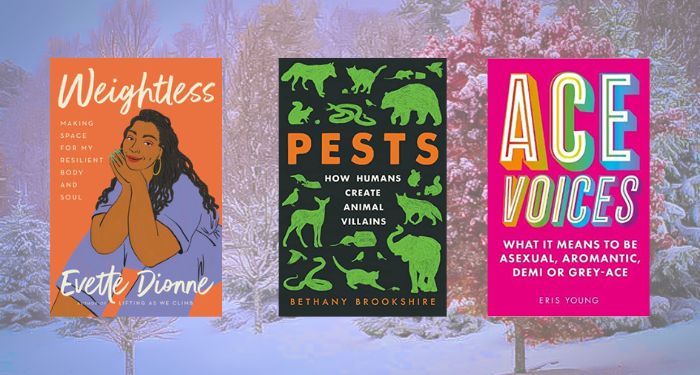 Lists
Keep Warm with These December Nonfiction Releases
This content contains affiliate links. When you buy through these links, we may earn an affiliate commission.
December is a bit of a sleepy time in publishing, but have no fear! There are still plenty of new nonfiction books coming out this month that will pique your interest and provide all kinds of tidbits for you to share at your holiday parties. Or maybe you prefer to keep all your nonfiction nuggets in your brain for late-night deep thinking about the universe and your place in it. That's cool, too; I don't judge.
These are 10 of the nonfiction books I'm most excited about this month. We've got a feminist take on personal finance (a new favorite), a deep dive into humanity and pests (who decides which animals are worthy or not?), an engrossing memoir about running and grief (oof, all the feels), a new way of thinking about energy and boundaries (perfect for preparing to be a new you in the new year), and so many more. Memoir, history, self-help, science — it's all here.
As always, you can find a full list of new releases in the magical New Release Index, carefully curated by your favorite Book Riot editors, organized by genre and release date.
Now let's get to the books.
---
For even more fabulous nonfiction books, be sure to check out our nonfiction archives.