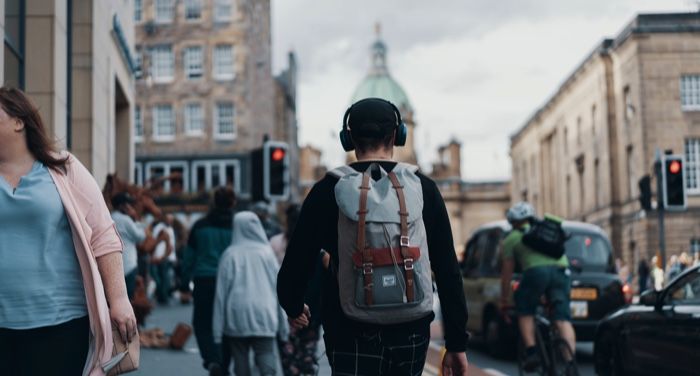 Audiobooks
8 of the Best Audiobooks Narrated by Nancy Wu
We all have our favorite narrators, and Nancy Wu is one of mine. Her performance captured my imagination as I listened to Severance, an apocalyptic novel about a young woman working in publishing. Nancy Wu's voice is at home with everything from literary fiction to fantasy novels, so I've also experienced her narration of JY Neon Yang's Tensorate series. Wu's range gives her the ability to embody the voice of whatever protagonist she's given, creating a perfect listening experience. Here are a few of my favorite audiobooks narrated by the incredibly talented Nancy Wu.
The Wangs vs. the World by Jade Chang
Charles Wang built his fortune through a cosmetics empire, but when the financial crisis hits, he's ruined. Left with nowhere else to go, Charles packs his two youngest children and his wife into the car, starting an epic road trip across America to meet up with his older daughter in upstate New York. This comic novel takes a serious look at what it means to live the American Dream, and whether that dream really exists.
Convenience Store Woman by Sayaka Murata, Translated by Ginny Tapley Takemori
Keiko is the perfect employee, happy with her life working at a convenience store. She observes the people around her and tries to imitate their behavior to appear as "normal" as possible. When the people around her—co-workers and her family—question how someone could be happy with her life working at the store, Murata delves into the perspective of her protagonist, examining and how it informs her decisions.
The Tensorate Series by JY Neon Yang
Yang's series of novellas is now available collected in this single audiobook. The first book, The Black Tides of Heaven, focuses on two twins. In this world, individuals often wait to declare their gender until they come of age. As the twins grapple with their own identities, and what that means for their relationship with each other, they find themselves entangled in the web of their mother's political machinations.
In the Country by Mia Alvar, Narrated With Don Castro
In this stunning short story collection, Mia Alvar establishes herself as a brilliant voice in fiction. From a teacher who begins to question her own marriage to laborer's in Saudi Arabia, In the Country highlights the stories and lives of the Filipino diaspora. Each story is vibrant with characters examining their lives and asking themselves what they truly value.
Bestiary by K-Ming Chang, Narrated with Catherine Ho and Ren Hanami
In one of the most captivating debut novels of 2020, K-Ming Chang spins a tale of three generations of Taiwanese women, each with their own story to tell. Chang's prose combines the fantastical and grotesque, and the story moves back and forth in time as each woman shares their stories and the stories that made them the women they are today.
Severance by Ling Ma
In one of my favorite books of 2018, Ling Ma tells the story of a world overwhelmed by a disease that causes people to repeat actions in their life—daily commutes, cleaning, or cooking daily meals—over and over again until they become disintegrating zombies, forever repeating the same motions. From the first few pages, I found this novel incredibly engrossing.
Soy Sauce for Beginners by Kirstin Chen
After her marriage begins to falter, Gretchen finds herself back in Singapore. Her family makes artisanal soy sauce, drawing on hundreds of years of tradition. But as the competition grows, the family business is floundering. After trying to leave Singapore—and her family's plan for her life—forever, Gretchen finds her future tied back up with the business, but this time, Gretchen is determined to help her family's soy sauce company to succeed.
Warcross by Marie Lu
In a world dominated by a virtual game called Warcross, Emily Chen makes a living by tracking down players who bet on the game illegally. When Emily finds herself in need of money, she hacks into a competition and wins. But instead of being taken in for questioning, Emily finds herself called up by the games creator and offered a job.