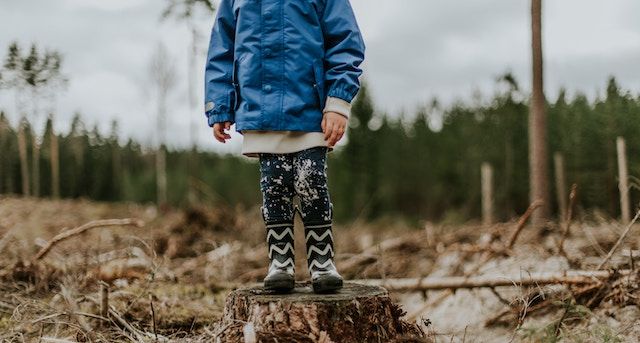 Children's
11 New and Upcoming Children's Books About Nature
This content contains affiliate links. When you buy through these links, we may earn an affiliate commission.
We live in a world where it seems like global leaders are not doing enough to prevent or mitigate the effects of climate change, or even pretend to care about the environment. But from small things big things grow, and individuals can make a difference in their actions. We can do things like stop buying things we don't need, plant a garden, drive less, start a compost, recycle. Crucially, we can teach the next generation to appreciate nature and the environment. And children's books can help with that! This is a list of children's books about nature that will be released this fall (plus one book which is already out but I loved it enough to include it). These children's books about nature are about a wide array of topics, but what they have in common is that they are all fantastic and offer new perspectives and insights on the environment.
Book of Flight by Gabrielle Balkan, illustrated by Sam Brewster
This is a stunning book. It's about ten record-breaking animals with wings, and it's written in a question-and-answer format so there is a bit of a puzzle. There are interesting facts about the creatures and the text and information is fascinating. But what makes this book stand out for me is the illustrations. There are blueprint-inspired diagrams as well as gorgeous full colour drawings.
This is really gorgeous book that I love a lot. It tells what seems like a simple story: a stone. A stone that just sits there. But a stone that just sits there is so much more than a stone for all the different creatures that use it. There is a message about perspective and perception, and also about how so many things in nature are connected. This is a beautiful book both to look at and to read aloud.
The Moose of Ewenki by Gerelchimeg Blackcrane, illustrated by Jiu Er (10 September)
A Mongolian Elder accidentally hunts a female moose, and he ends up raising the calf that she leaves behind. This is a beautiful story about empathy and friendship, and it offers a glimpse of the traditional life of the indigenous Ewenki people of Mongolia. This is a gorgeous and sad book I really loved.
Spur by Eliza Robertson, illustrated by Nora Aoyagi (17 September)
I never really gave too much thought to wolves until this book. The book tells the story of a young wolf who gets separated from her pack and has to find her way back to her brother. There is a message about the impact of human activity on the wild wolves of North America, and a gentle urging for those creatures to be protected.
Hello, Crow! By Candace Savage, illustrated by Chelsea O'Byrne (24 September)
Another book that focuses on a particular animal, this time the crow. A young girl befriends a crow, but her dad doesn't believe her – crows and kids can't be friends! A wonderful book about crows, nature, being present, and paying attention.
Birdsong by Julie Flett (24 September)
A young girl moves to a small town and feels lonely and unsettled. She befriends the old lady who lives next door, and the book takes us through the seasons as we see their intergenerational friendship unfold. The illustrations are warm and lovely and this is another sad yet beautiful book.
This book isn't really a picture book and it is geared towards older children. Peter Wohlleben, tree expert, has written an exciting book for children all about trees, full of puzzles and questions and science.
The Hike by Alison Farrell (8 October)
My favourite book on this list! Three young friends go for a hike in the woods and what a wonderful adventure they have! They get lost, cross a stream, pick berries, scale a mountain, and discover all the little wonders that nature has to offer. The illustrations are utterly delightful and the prose is also a lot of fun. This is the kind of book that makes you want to go outside and explore nature because what a joy it will be!
This is a gorgeous book about animals that have become extinct, with loads of great information and beautiful illustrations. It's a wonderfully comprehensive nonfiction book for young readers that is great for anyone with an interest in animals or environmental conservation.
The highlight of this book are the illustrations: bright and vibrant and detailed. Each page shows us a different natural formation, like a dune, a lagoon, an archipelago. There is a tiger on each page and a lovely little mystery: what is that tiger doing?
Oil by Jonah Winter and Jeanette Winter (3 December)
This is a poetic, depressing, and important book about the Exxon Valdez oil spill and its environmental consequences. You learn about how oil is extracted, how this impacts the landscape, about the spill itself, and what happened after. The prose is simple and powerful, and the accompanying illustrations are striking. This is one of the most powerful children's books about nature.