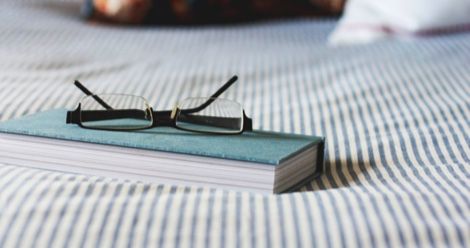 Lists
15 Trans, Nonbinary, and Gender Non-Conforming Writers to Support
This content contains affiliate links. When you buy through these links, we may earn an affiliate commission.
The notice of Trump's Memo "defining gender as a biological, immutable condition determined by genitalia at birth" (NYT) threw our world into a state of shock. It was a stark realization of fears coming true, that the current administration would take real and tangible steps towards erasing and therefore endangering those who do not identify along the gender binary or who have transitioned. Acquiring legal protections for trans and nonbinary people has been a long and arduous fight, and this attempt to roll back the rights we have gained during the Obama administration is a direct attack.
The truth is that what this memo threatens to do, which includes determining a person's gender by genitals and locked in by the sex listed on their originally issued birth certificate, requiring genetic testing if there is any 'dispute' to someone's gender, means that trans and gender nonconforming people will be denied healthcare and protections in school and the workplace. In a country that is already dangerous for trans people, this new policy would make it even harder for trans people to exist and move about in this world, and would open them up to even more harassment, with no legal protections against it.
It is in times like these that we turn to art to help us understand the fear, anger, and hurt that this new policy brings. Writers have a unique ability to help us feel accepted and seen, and to create work that will influence our culture. In turn, we must support the work they're doing, knowing that their voices are vital during this time. Here are a few trans, nonbinary, and gender non-conforming writers you can turn to and support right now:
Jordy Rosenberg
Jordy Rosenberg is the author of Confessions of the Fox, a historical fiction novel that reimagines the story of famed thief Jack Sheppard as trans and makes a powerful statement about the erasure of the trans narrative from history. Confessions was a New York Times Editor's Choice selection and shortlisted for the Center for Fiction First Novel Prize this year, and was a marked shift towards public recognition for trans novels & writers. Jordy is also a professor of 18th-Century Literature, Gender and Sexuality Studies at UMass Amherst.
Andrea Lawlor
Andrea Lawlor's Paul Takes The Form of a Mortal Girl is an ambitious, gender and genre-bending novel that centers around LGBTQ+ culture in the 90s. The novel was a 2018 Lambda Literary finalist, and Lawlor weaves questions politics, sex, and identity into a story with a shapeshifting protagonist. They are also author of the chapbook Position Papers, and fiction editor at Fence.
Akwaeke Emezi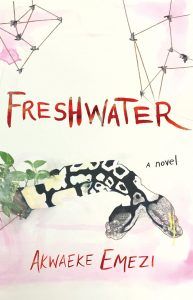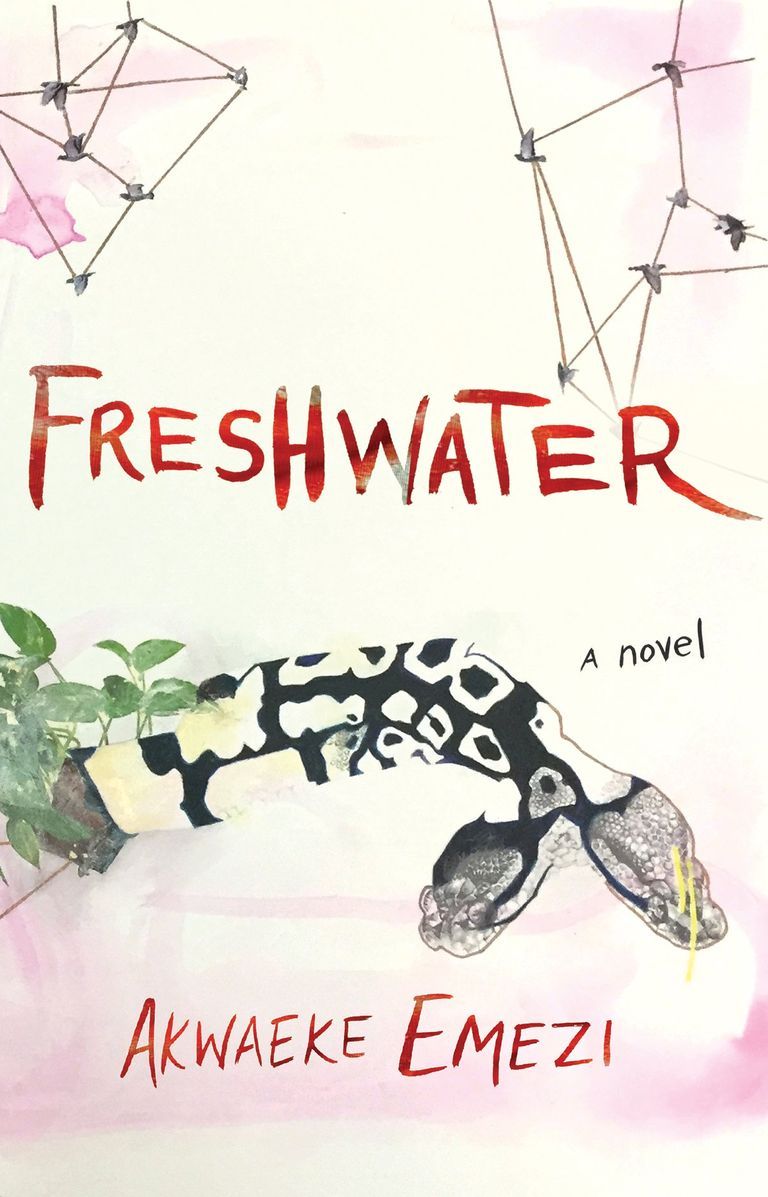 Freshwater is the debut novel of Igbo and Tamil writer Akwaeke Emezi, who identifies as nonbinary, and was received with a showering of praise, including being selected for the National Book Awards 5 Under 35 by Carmen Maria Machado. Freshwater draws on Igbo mythology to explore the dual identities of it's Nigerian protagonist, and is a statement on selfhood and existing in the world as nonbinary. Twitter: @azemezi
Joshua Jennifer Espinoza
Joshua Jennifer Espinoza is the poet behind chapbooks i'm alive / it hurts / i love it, There Should Be Flowers, and Outside Of The Body There Is Something Like Hope. Her poem "This Is What Makes Us Worlds" was chosen for the 2018 Best of the Net Anthology from Split This Rock, and she is an outspoken voice on trans writing and mental health issues. She writes frankly about the trans experience in her poems, and about existing in a body and a world that seeks to silence that. Twitter: @sadqueer4life
Rivers Solomon
Rivers Solomon is the author of An Unkindness of Ghosts, an Afrofuturist novel centered around inherited trauma and systematic racism, that reimagines the Trans-Atlantic Slave Trade in space. Likened many times to Octavia Butler, Solomon's unique take on sci-fi examines black identity and the culture of oppression. Twitter: @cyborgyndroid
Paul Tran
Paul Tran, recipient of the prestigious Ruth Lilly & Dorothy Sargent Rosenberg Fellowship from The Poetry Foundation, is an accomplished poet featured in anthologies like A Body of Athletics, Nepantla: An Anthology Dedicated to Queer Poets of Color, and Bettering American Poetry. Paul is also the Poetry Editor at The Offing Magazine. Twitter: @speakdeadly
Raquel Salas Rivera
Raquel Salas Rivera's most recent collection, Lo Terciario/The Tertiary places English and Spanish side by side, with equal weight – and when Rivera performs, they read in both English and Spanish. Lo Terciario/The Tertiary was longlisted for the National Book Award this year, and Publishers Weekly named it one of the best poetry books of the year. They are a Puerto Rican poet and currently the Poet Laureate of Philadelphia. Their next collection, while they sleep (under the bed is another country), will be available next year. Twitter: @rugamarspr
jayy dodd
jayy dodd is a multi-talented blxk trans femme: all at once poet, journalist, designer, and editor. They are the writer of [sugar in the tank], Mannish Tongues, and their collection The Black Condition ft. Narcissus will be available next year. jayy writes not only about being queer and trans, but also about the black condition, language, and culture. In addition, they are also a co-editor of Bettering American Poetry, and a 2017 Lambda Literary Fellow. Twitter: @deyblxk
Charlie Jane Anders
Charlie Jane Anders is a speculative fiction writer and author of All the Birds in the Sky, which won the Nebula, Locus and Crawford awards. Her first novel, Choir Boy, was awarded a Lambda Literary Award in 2005. She also won a Hugo Award for her story "Six Months, Three Days", cementing her as a highly skilled and accomplished voice in SFF. In addition, she hosts the podcast Our Opinions Are Correct. Her next book The City in the Middle of the Night, will be published in January. Twitter: @charliejane
Daniel Ortberg
Daniel Ortberg, who has spoken publicly about his transition and identity, is the creative mind behind Texts from Jane Eyre, a reinvention of the classic text through – well, texts. He is the author of The Merry Spinster, a story collection full of reimagined fairy tales, and been widely published online (including on The Toast, which he co-founded) and is the writer behind the Dear Prudence column and podcast through Slate. Twitter: @danielortberg
Jennifer Finney Boylan
Jennifer Finney Boylan's work runs the genre gambit – she has written a series for children (the Falcon Quinn series), as well as several memoirs about gender identity, parenthood, and transitioning, including the best selling She's Not There: A Life In Two Genders. Her most recent novel, Long Black Veil, is a thriller that explores trans identity and relationships. She also writes about sex & gender for the New York Times Op-Ed section, and is on the Board of Trustees of PEN America. Twitter: @JennyBoylan
Kai Cheng Thom
Kai Cheng Thom is a writer and poet, whose work includes the novel Fierce Femmes and Notorious Liars: A Dangerous Trans Girl's Confabulous Memoir, children's book From the Stars in the Sky to the Fish in the Sea , and poetry collection a place called No Homeland – which all deal with gender, acceptance, transition, and race. a place called No Homeland was honored an American Library Association Stonewall Honor Book and a Lambda Literary Award finalist, as well as a finalist for the Publishing Triangle Award for Trans and Gender Variant Literature. Their essay collection, I HOPE WE CHOOSE LOVE, is coming next year.
Vivek Shraya
Vivek Shraya is a multi-talented artist, with her hands in film, music, and visual art as well as literature. In addition to being the writer behind poetry collection even this page is white, her memoir I'm Afraid of Men is an honest reflection on gender, sexuality and toxic masculinity. Her accolades include being a Lambda Literary Award finalist four times, and the Grand Marshal of Toronto's Pride Parade in 2016, which is very cool indeed. She is a cofounder and publisher of VS. Books, serves on board of the Tegan and Sara Foundation, and teaches at the University of Calgary. Twitter: @vivekshraya
Casey Plett
Casey Plett's debut novel Little Fish was published this year, joining her Lambda Award-winning story collection, A Safe Girl to Love. Beyond these two accomplishments, she has been widely published online, including a regular column with McSweeney's called "Balls Out: On Being Transgendered", which explores her personal realities of transitioning and gender expression. She is also the co-editor of the anthology Meanwhile, Elsewhere: Science Fiction and Fantasy from Transgender Writers. Twitter: @caseyplett
Cameron Awkward-Rich
Cameron Awkward-Rich, poet behind the collection Sympathetic Little Monster and chapbook Transit, is an important voice in trans poetry. With work that spans themes of gender, sex, homophobia, race, and more, Cam has positioned himself as an authority (a PhD from Stanford helps with this, for sure). He is currently teaching at UMass Amherst, serving as poetry editor for Muzzle Magazine, and his next book, Dispatch, will be out next year. Twitter: @awkward_rich