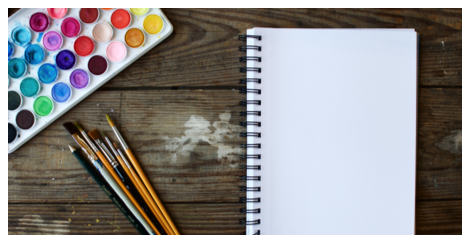 This content contains affiliate links. When you buy through these links, we may earn an affiliate commission.
This week's 3 On a YA Theme is sponsored by our What's Up in YA? Newsletter! Sign up to get a biweekly collection of everything that's happening in YA, right in your inbox.
To wrap up this month-long series of posts highlighting the real and fictional stories of girls across different interests and points in history, I thought it'd be worth talking about "The Arts."
"The Arts," in parentheses, because so many things belong to the big and nebulous category. "The Arts" often includes not only music and acting and creating art, but it also often encompasses things like dance. For the purposes of this post and the post from last week, I popped dance into the category of athletics.
The books below highlight fiction and nonfiction YA titles about girls in the arts. Some are writers, some are photographers, some are singers or actresses. This is a broad swath across a broad category.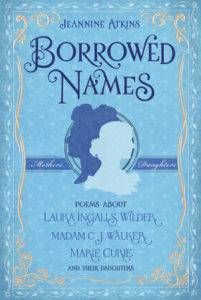 Borrowed Names: Poems About Laura Ingalls Wilder, Madam CJ Walker, Marie Curie, and Their Daughters by Jeannine Atkins
As a child, Laura Ingalls Wilder traveled across the prairie in a covered wagon. Her daughter, Rose, thought those stories might make a good book, and the two created the beloved Little House series.
Sara Breedlove, the daughter of former slaves, wanted everything to be different for her own daughter, A'Lelia. Together they built a million-dollar beauty empire for women of color. Marie Curie became the first person in history to win two Nobel prizes in science. Inspired by her mother, Irène too became a scientist and Nobel prize winner.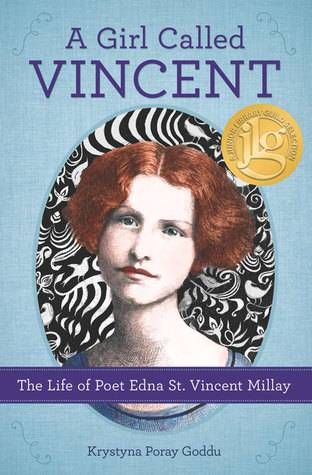 A Girl Called Vincent: The Life of Poet Edna St Vincent Millay by Krystyna Poray Goddu
There was never anything calm about Vincent. Her sisters used to say that she had a bee chasing her. Edna St. Vincent Millay (1892–1950), known as Vincent, was an acclaimed American poet who came to embody the modern, liberated woman of the Jazz Age. From the fiery energy of her youth to the excitement and acclaim of her early adulthood in New York and Paris, to the demands of living in the public eye, Vincent's life was characterized by creativity, hard work, and passion. A Girl Called Vincent traces her incredible journey from a unique and talented girl to an international celebrity and Pulitzer Prize–winning poet.
Raised in poverty in rural Maine, where she was often the sole caretaker of her two younger sisters, the rebellious, creative, red-haired Vincent always found time for writing, acting, singing, and playing piano. She became a sensation in young adulthood, bewitching audiences with her words, voice, and luminous appearance. She mixed with the literary figures of her time and broke many hearts. Her volumes of poetry were enormous bestsellers and audiences nationwide went wild when she recited her works onstage. In addition to poetry, Vincent's body of work includes plays, translations, and an opera, and ranges from love sonnets to antiwar propaganda.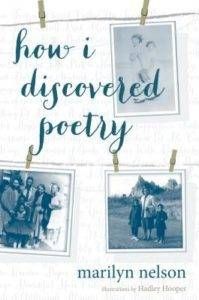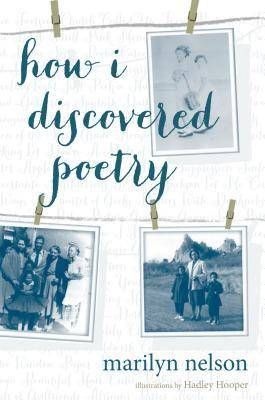 How I Discovered Poetry by Marilyn Nelson
Looking back on her childhood in the 1950s, Newbery Honor winner and National Book Award finalist Marilyn Nelson tells the story of her development as an artist and young woman through fifty eye-opening poems. Readers are given an intimate portrait of her growing self-awareness and artistic inspiration along with a larger view of the world around her: racial tensions, the Cold War era, and the first stirrings of the feminist movement.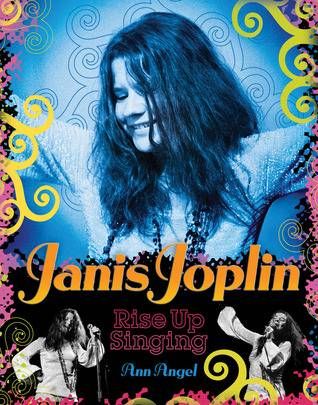 Janis Joplin: Rise Up Singing by Ann Angel
Forty years after her death, Janis Joplin remains among the most compelling and influential figures in rock-and-roll history. Her story—told here with depth and sensitivity by author Ann Angel—is one of a girl who struggled against rules and limitations, yet worked diligently to improve as a singer. It's the story of an outrageous rebel who wanted to be loved, and of a wild woman who wrote long, loving letters to her mom. And finally, it's the story of one of the most iconic female musicians in American history, who died at twenty-seven.
The Many Faces of Josephine Baker by Peggy Caravantes
Author Peggy Caravantes follows Baker's life from her childhood in the depths of poverty to her comedic rise in vaudeville and fame in Europe. This lively biography covers her outspoken participation in the U.S. Civil Rights Movement, espionage work for the French Resistance during World War II, and adoption of 12 children—her "rainbow tribe." Also included are informative sidebars on relevant topics such as the 1917 East St. Louis riot, Pullman railway porters, the Charleston, and more.
Page by Paige by Laura Lee Gulledge
New city. New friends. New Paige?
When Paige's parents move her family from Virginia to New York City, Paige doesn't know where she fits in anymore. At first, the only thing keeping her company is her notebook, where she pours her worries and observations and experiments with her secret identity: ARTIST. With the confidence the book brings her, she starts to make friends and shake up her family's expectations. But she is ready to become the person she draws in her notebook?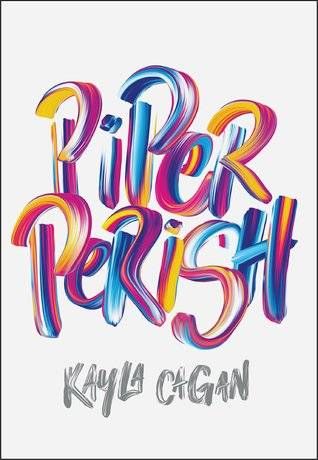 Piper Perish by Kayla Cagan
Piper Perish inhales air and exhales art. The sooner she and her best friends can get out of Houston and get to New York City, the better. Art school has been Piper's dream her whole life, and now that senior year is halfway over, she's never felt more ready. But in the final months before graduation, things are weird with her friends and stressful with three different guys, and Piper's sister's tyrannical mental state seems to thwart every attempt at happiness for the close-knit Perish family. Piper's art just might be enough to get her out. But is she brave enough to seize that power, even if it means giving up what she's always known?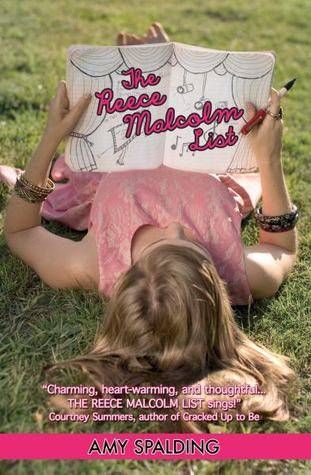 The Reece Malcolm List by Amy Spalding
Things I know about Reece Malcolm:
1. She graduated from New York University.
2. She lives in or near Los Angeles.
3. Since her first novel was released, she's been on the New York Times bestseller list every week.
4. She likes strong coffee and bourbon.
5. She's my mother.
Devan knows very little about Reece Malcolm, until the day her father dies and she's shipped off to live with the mother she's never met. All she has is a list of notebook entries that doesn't add up to much.
L.A. offers a whole new world to Devan—a performing arts school allows her to pursue her passion for show choir and musicals, a new circle of friends helps to draw her out of her shell, and an intriguing boy opens up possibilities for her first love.
But then the Reece Malcolm list gets a surprising new entry. Now that Devan is so close to having it all, can she handle the possibility of losing everything?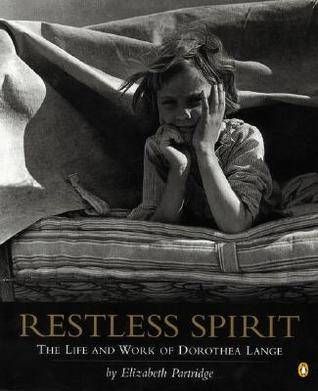 Restless Spirit: The Life and Work of Dorothea Lange by Elizabeth Partridge
Dorothea Lange's desperate and beautiful pictures of migrant workers in California and her heartbreaking photographs of Japanese Americans interned during World War II put human faces on some of the darkest episodes in America's history. Restless Spirit is an intimate portrait of a woman who struggled to balance her passion for her career and her love for her family, all while producing some of the most celebrated, powerful photographic works of their time. Told by Lange's goddaughter, National Book Award finalist, Elizabeth Partridge, Restless Spirit is a testament to this brilliant photographer's work.
Yoko Ono: Collector of Skies by Nell Beram and Carolyn Boriss-Krimsky
This lyrical biography explores the life and art of Yoko Ono, from her childhood haiku to her avant-garde visual art and experimental music. An outcast throughout most of her life, and misunderstood by every group she was supposed to belong to, Yoko always followed her own unique vision to create art that was ahead of its time and would later be celebrated. Her focus remained on being an artist, even when the rest of world saw her only as the wife of John Lennon.
Your Own, Sylvia by Stephanie Hemphill
On a bleak February day in 1963 a young American poet died by her own hand, and passed into a myth that has since imprinted itself on the hearts and minds of millions. She was and is Sylvia Plath and Your Own, Sylvia is a portrait of her life, told in poems.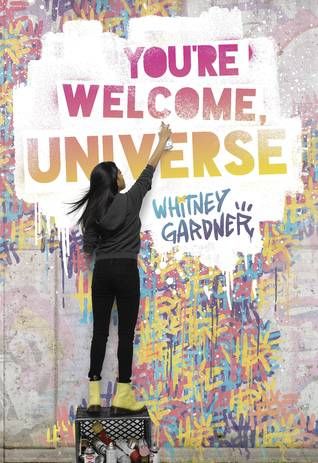 You're Welcome, Universe by Whitney Gardner
When Julia finds a slur about her best friend scrawled across the back of the Kingston School for the Deaf, she covers it up with a beautiful (albeit illegal) graffiti mural.
Her supposed best friend snitches, the principal expels her, and her two mothers set Julia up with a one-way ticket to a "mainstream" school in the suburbs, where she's treated like an outcast as the only deaf student. The last thing she has left is her art, and not even Banksy himself could convince her to give that up.
Out in the 'burbs, Julia paints anywhere she can, eager to claim some turf of her own. But Julia soon learns that she might not be the only vandal in town. Someone is adding to her tags, making them better, showing off—and showing Julia up in the process. She expected her art might get painted over by cops. But she never imagined getting dragged into a full-blown graffiti war.
Want more "3 On A YA Theme" posts? Gotcha covered.