Inbox/Outbox: April 14, 2017
Editor's note: I'm opening up this feature to all the contributors, so you'll have a more diverse (genre-wise, taste-wise, etc.) pool of books to check out every week. Have fun hanging with all the Book Riot folks! -Amanda
The Pulitzer Prize winners were announced this week, which is always a good time for book nerds. Just add to the TBR pile. It's fine. I don't need to eat or sleep. It's also finally Spring-ish, so let's do this thing!
Inbox (Books Acquired):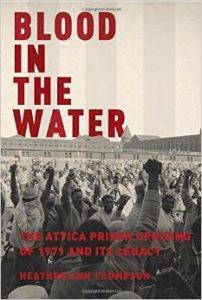 Blood in the Water: The Attica Prison Uprising of 1971 and Its Legacy by Heather Ann Thompson – This book has been on my radar since I found myself completely engrossed by the eerie podcast episode of Stuff You Missed in History Class about The Attica Prison Uprising. They use Thompson's book as a good source of their research so it immediately went on my TBR list. Then this week, it was awarded the Pulitzer for History and I cancelled all of my afternoon plans to hit up my library and grab it. It is incredible and heartbreaking. The author tells a comprehensive story while also lending a creepy air to the events of September 9, 1971.
Outbox (Books Finished):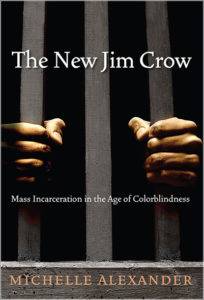 The New Jim Crow: Mass Incarceration in the Age of Colorblindness by Michelle Alexander – I've been in the process of reading this book for awhile. I will admit, I ended up "losing" it for a few months, although I suspect that my sub-conscious had something to do with that. This book is incredibly important but so painful to read. I found myself thisclose to punching my wall a few times as I read it. Alexander fully explains the elements that coalesced to cause the mass incarceration of people of color that our nation has been experiencing for far too long. I finally girded my white privileged loins and forced myself to finish this book. And I think it should be mandatory reading for every citizen.
News of the World: A Novel by Paulette Jiles – A book group read, I originally wasn't so sure about this book. Aesthetically, I liked the cover and loved the size but I've been shying away from historical fiction as of late. But I'm glad that my book group, yet again, had me read something I normally would not have picked up on my own. Jiles' writing is beautiful and sweeping, to the point where you're surprised all of its complexities fit into this one tiny tome.
In the Queue (What I'm Reading Next):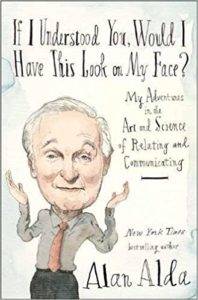 If I Understood You, Would I Have This Look on My Face?: The Art and Science of Relating and Communicating by Alan Alda – I have been a M*A*S*H fan since my early childhood. Hawkeye Pierce was one of my first crushes. I own the gorgeous Martinis & Medicine series box set (complete with Radar's clipboard!). So when a friend informed me that Alan Alda was scheduled to be speaking at 92nd Street Y in NYC in June, I immediately went to score myself a ticket. And then I was very pleasantly surprised to learn that he'd be interviewed by none other than astrophysicist extraordinaire, Neil deGrasse Tyson. My little nerdy heart was full. I've read Alda's other books, but now I have a legitimate reason to read his latest before I go to visit him. Do you think I can become Mrs. Benjamin Hawkeye Pierce? I'll even move to Crabapple Cove!
In the Country We Love: My Family Divided by Diane Guerrero – Another book that has been on my radar for awhile, the latest concerns about immigration in our country moved this memoir up my priority list. Like most, I came to learn about Guerrero through her work on Orange is the New Black and Jane the Virgin. But I'm so interested to learn about her family's struggle with immigration laws in a country that has historically touted itself as being a refuge "for your huddled masses yearning to breathe free."
Some great reading going on!  What did your inbox/outbook look like this week?
We have 5 copies of
The Library Book by Susan Orlean
to give away!
Go here to enter for a chance to win
, or just click the image below. Good luck!