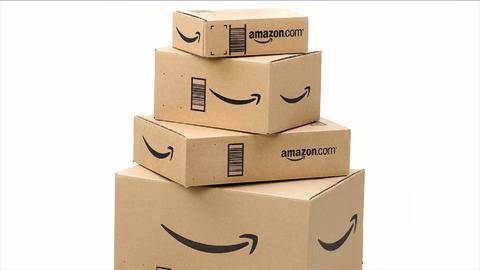 Amazon to Open Second NYC Bookstore: Critical Linking, April 7, 2017
Launching a two-pronged attack on the New York book sales scene makes for a bold move on Amazon's part. Though indie booksellers have faced tough times since the rise of big chain bookstores and then Amazon, New York City has maintained a relatively vibrant array of bookshops, from the cavernous Strand to the cozy Housing Works. Still, recent years have seen the closure of several of the city's iconic indies, including St. Mark's Bookshop and Brooklyn's BookCourt, as well as big chain stores.
Amazon physical bookstores: none of the charm of an indie, but at least you got out of your house?
---
Variety has reported that Eric Roth has been selected to pen the screenplay for Denis Villeneuve's Dune remake.
Which is a slightly… perplexing choice?
Roth's screenplays are largely feel-good or serious dramatic fare, with The Curious Case of Benjamin Button being about as close as he has ever gotten to genre in his writing. Among his credits are Forrest Gump, The Postman, The Horse Whisperer, Munich, and The Insider, which are all fairly far away from Dune in terms of content and tone.
Yeah, I'm still going to watch it.
---
He went on to say, "I don't know that that's really true, but that's what we saw in sales… Any character that was diverse, any character that was new, our female characters, anything that was not a core Marvel character, people were turning their nose up."
Thank you for clarifying female Marvel fans looking for a bit of representation are not very important, Marvel. Should I just sshhhhh now and just watch the billionth reincarnation of Spiderman? Which is what I really wanted, isn't it?
However, I am not going to be buying non-diverse Marvel titles ever again.
---
One memorable challenge came when I was translating Lord Edgware Dies, which took me 10 years because of one almost impossible hurdle: a particular two-word clue, which to me felt inextricably bound to the English language. The words used in English sounded different in Icelandic, dissolving the clue entirely. In the end I resorted to simply referring to the English words as well, after trying dozens of alternative methods (for those interested in knowing the clue, read chapter 29).
A fascinating look at the challenges of translating Agatha Christie into Icelandic.