The Library Bridge
Adding new building space on historic university campuses is a difficult task. This was the problem Zaha Hadid faced when commissioned to add a library and study space extension to the Middle East Centre at Oxford.
Not only was space itself tight, but adding on directly or otherwise altering existing structures is a challenge. So, Hadid used the available space, which goes over a walkway and abuts an outdoor common areas, and new underground space to create a fluid, morphing structure that does not disturb the existing building or take up precious open space. The project is currently under construction and is scheduled to be completed next year.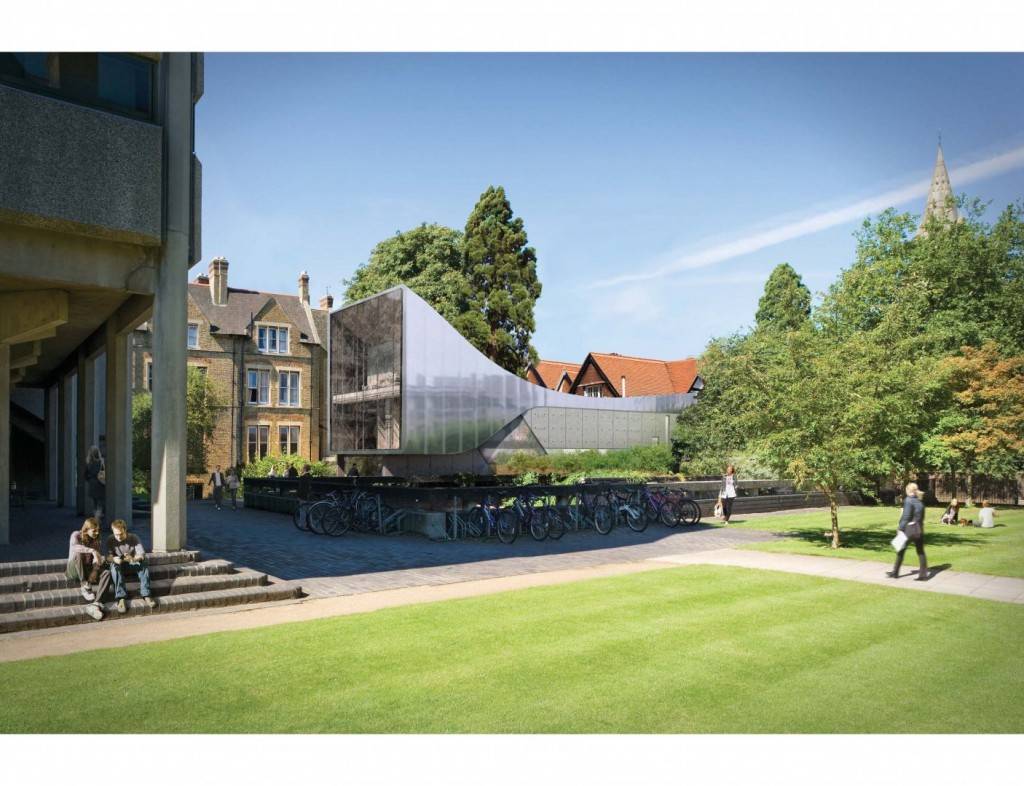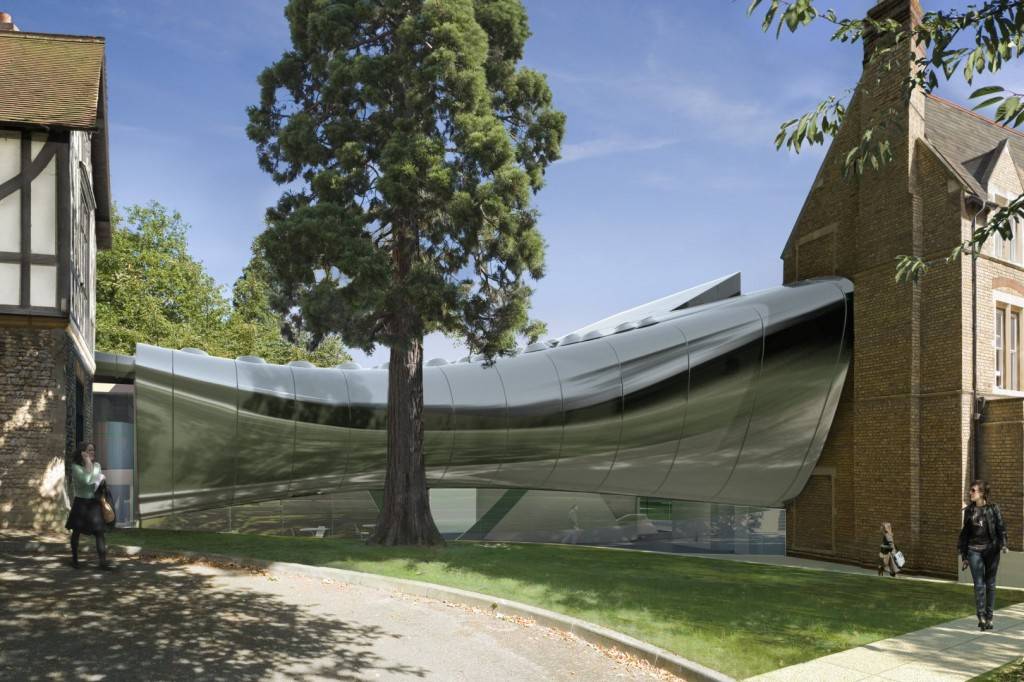 We have a $250 Barnes & Noble gift card to give away!
Go here to enter
, or just click the snazzy image below. Good luck!