Lists
12 Reasons We Love Bookish Reese Witherspoon
When it comes to celebrities, I want less news like "Reese Witherspoon flashes a glimpse at her gym-honed thighs and behind as she sports bright workout wear for food shop" (yes, this is an actual article) and more like "Reese Witherspoon, Bruna Papandrea Push for Female-Driven Material With Pacific Standard" (also an article).
But more than anything, I want to see celebrities who are as excited about books and reading as I am. And Reese Witherspoon is definitely that thing. I mean, can we all agree that Reese Witherspoon is having a bookish moment? These are just a few of the reasons I am loving Witherspoon right now.
1. She's an unabashed book lover.
Her Instagram and Twitter accounts always feature her current reads.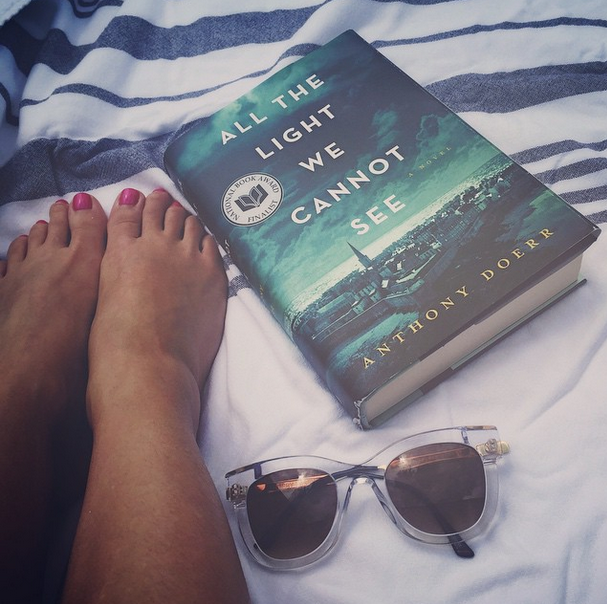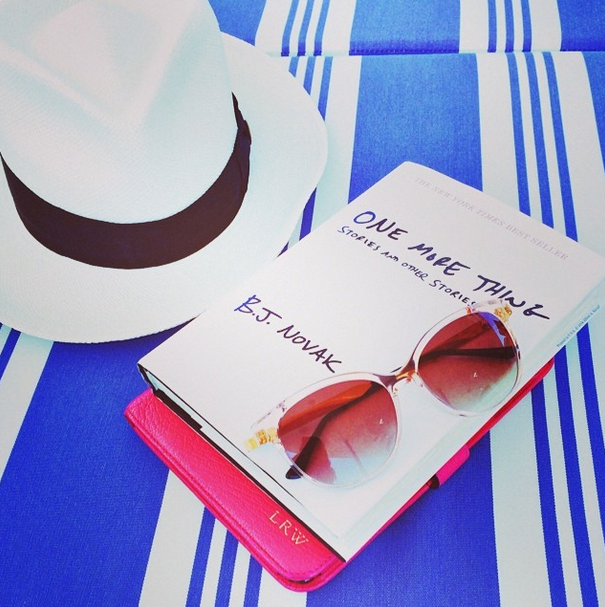 2. She talked to InStyle magazine about books!
She notes in the interview that:
"I have loved reading ever since I was a little girl. About two years ago, I realized I should be buying some of these books and turning them in to movies."
3. Speaking of, her production company with Bruna Papandrea, Pacific Standard Films, is snatching up books to remake into fantastic films.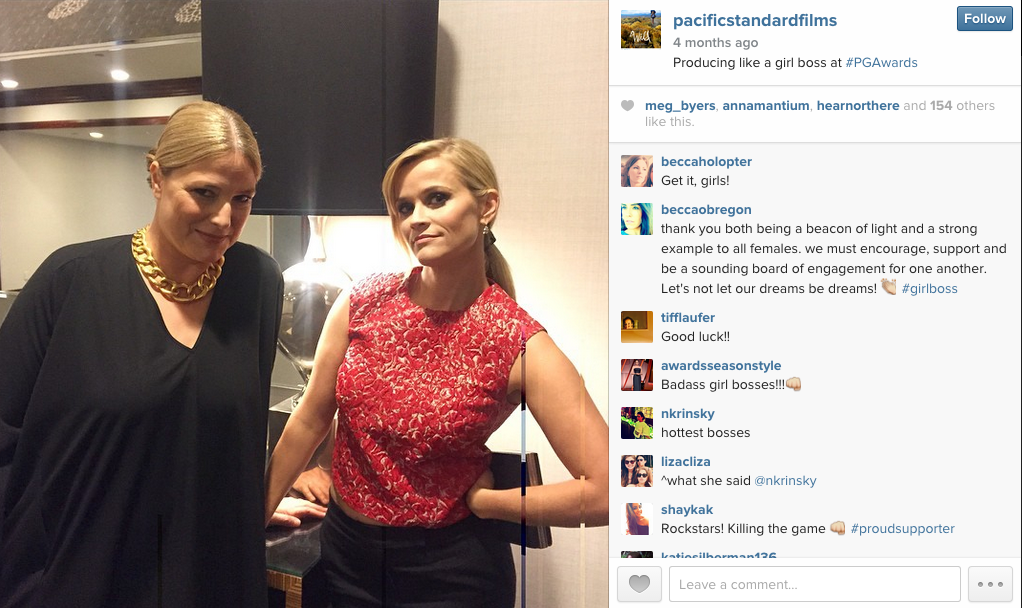 4. Like Ashley's War by Gayle Tzemach Lemmon…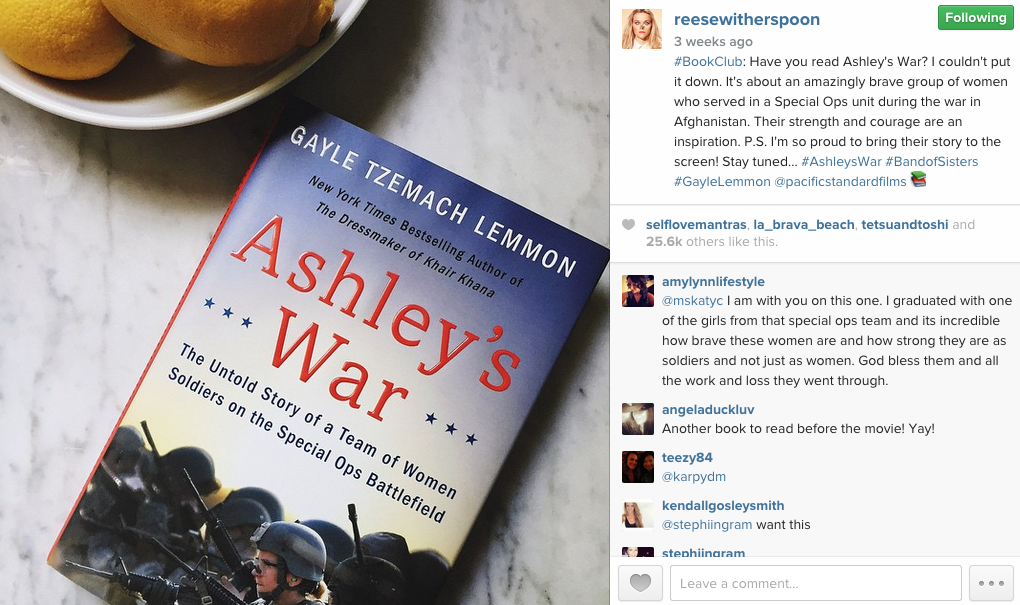 5. And Jessica Knoll's debut novel, Luckiest Girl Alive…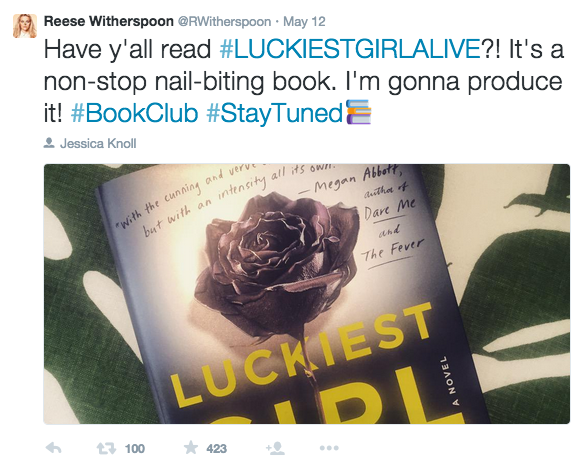 6. Aaaaaaaand a whole bunch of others that are currently in development, including Big Little Lies by Liane Moriarty, Pennyroyal's Princess Boot Camp based on M.A. Larson's series, and J. Courtney Sullivan's The Engagements.
7. Or, perhaps, you've heard about two other movies she produced: Gone Girl by Gillian Flynn and Wild by Cheryl Strayed?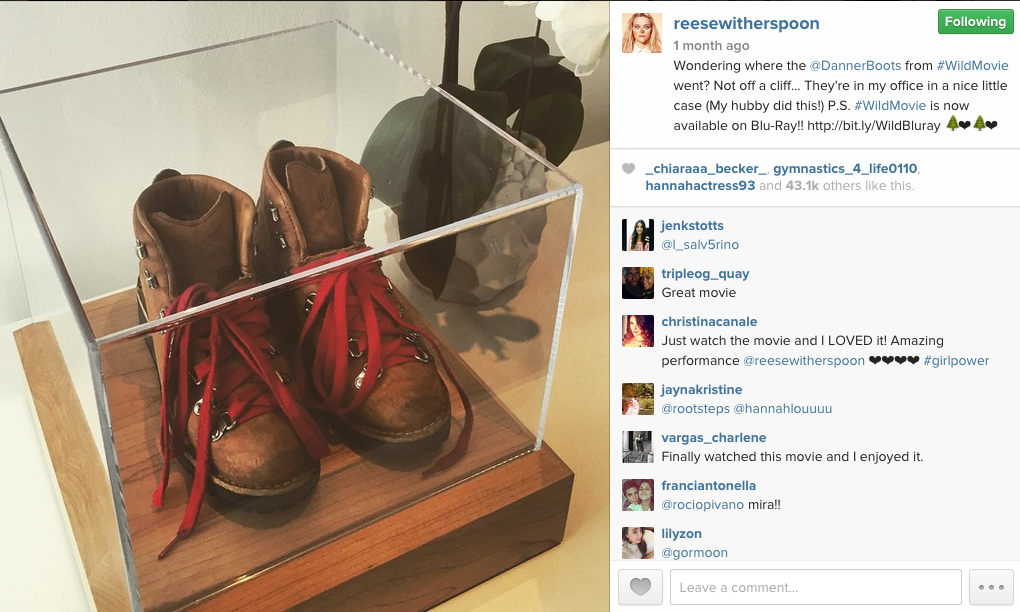 8. She's narrating the audiobook for Harper Lee's Go Set a Watchman.
Witherspoon said in a statement:
"As a Southerner, it is an honor and privilege to give voice to the Southern characters who inspired my childhood love of reading, Scout and Atticus Finch. I am eager for readers to be transported to a pivotal time in American history in the manner that only Harper Lee's gorgeous prose can deliver."
9. She uses her platform to promote other awesome women creators.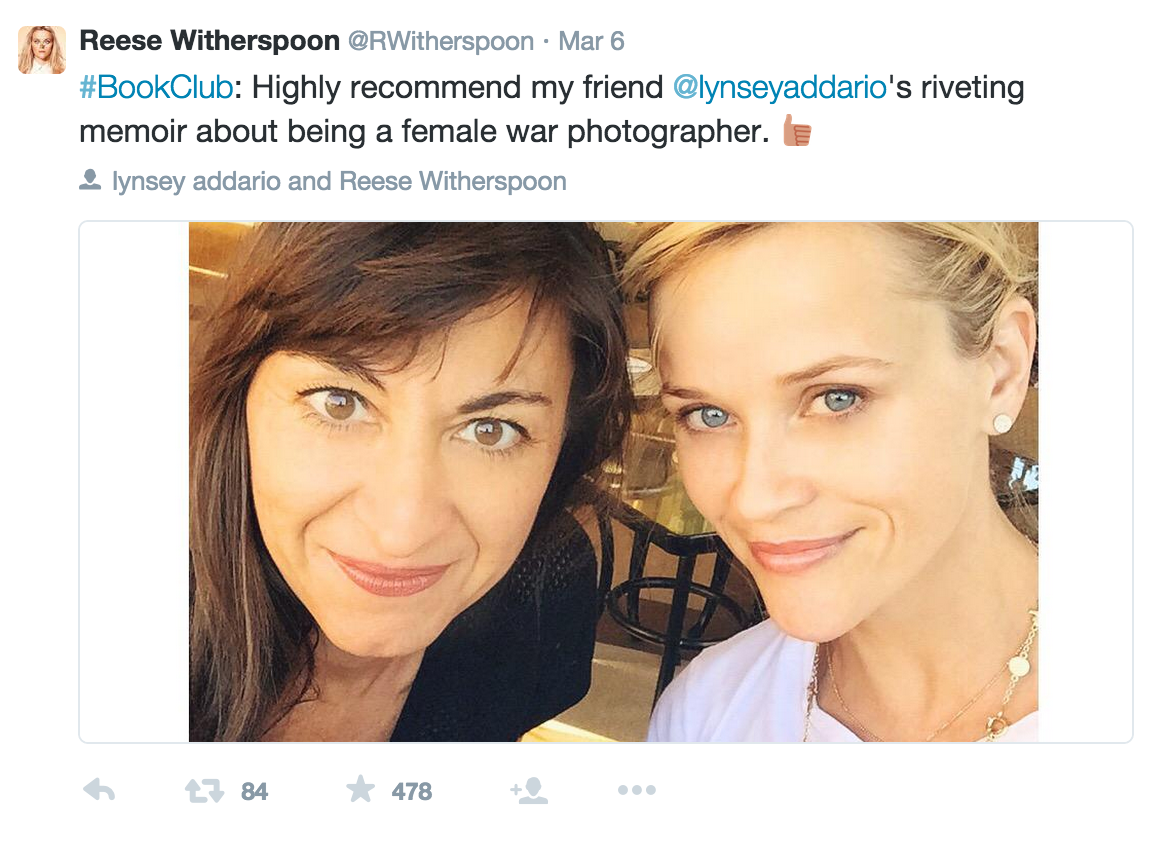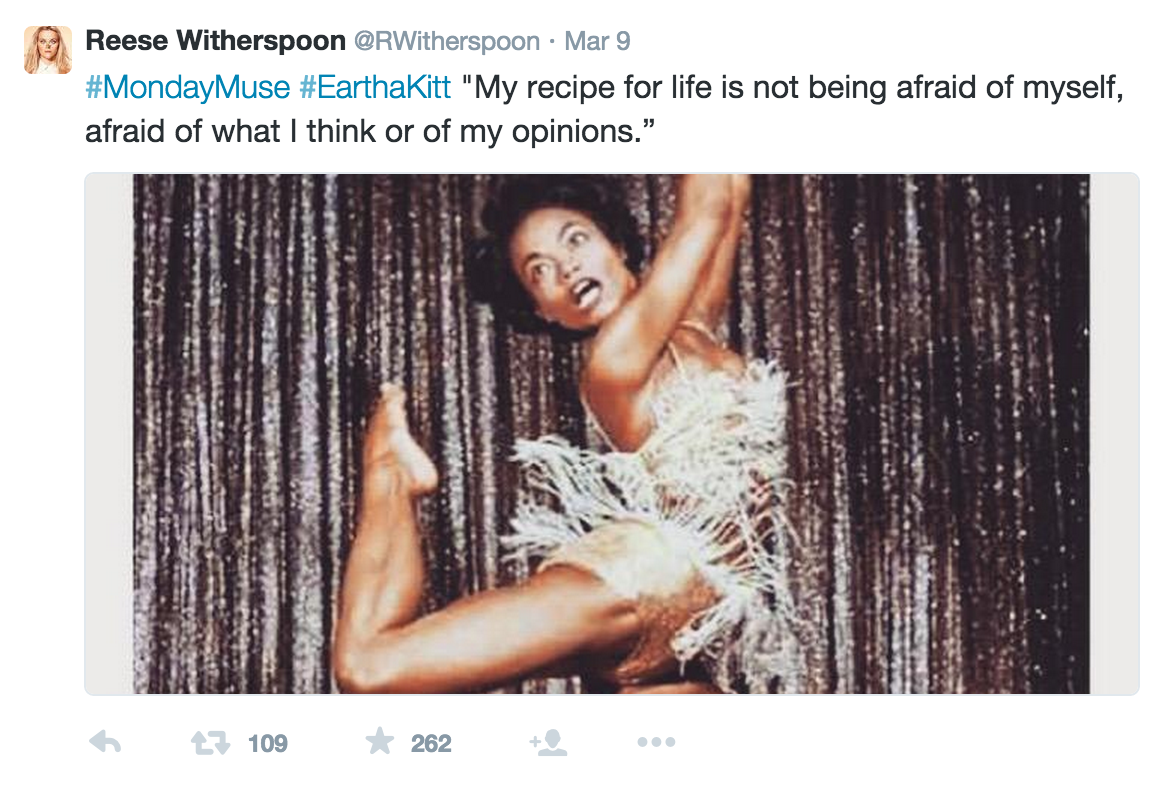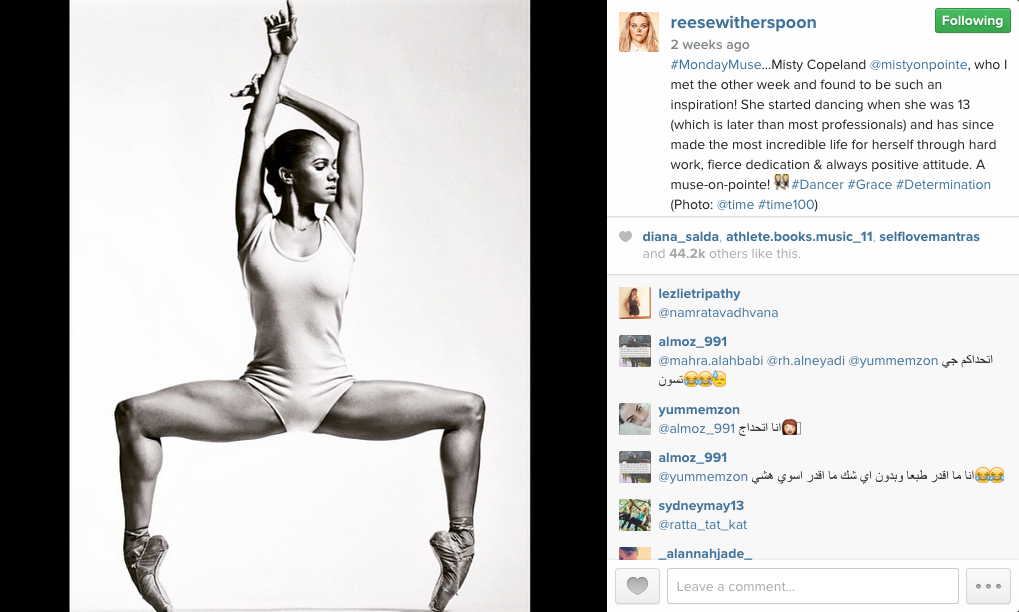 10. Mindy Kaling loves her (and, well, we love Mindy Kaling).
In her profile on Witherspoon for Time Magazine's "100 Most Influential People," Kaling wrote:
"Reese is an artist, but she is also a hustler, a quality I recognized in her the first time I met her. She's impatient that Hollywood won't generate the kind of quality roles she wants to play, so she creates quality roles by creating quality movies. That resourcefulness is what makes her someone I not only admire, but someone who inspires me."
11. She hangs out with Cheryl Strayed, Laura Dern, and Oprah. (But around here, we're pretty biased towards Strayed TBH.)
12. Did I say unabashed book lover?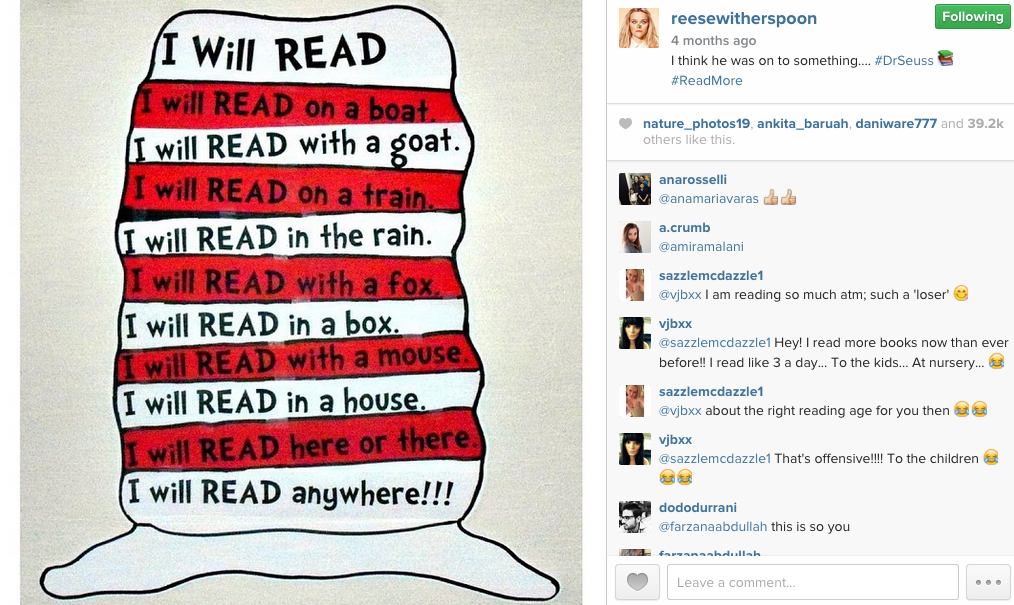 It's lovely, of course, to read about a celebrity who is so deeply connected with books, but I also have a hell of a lot of respect for Witherspoon. She's hustling to make sure books by women make it to the big screen and that actresses get more interesting roles. On top of that, she's using her large platform to talk about important stuff. (Though there's also a fair share of pretty dresses and backstage shots, because c'mon.)
Do you also share my love for Reese Witherspoon? If not, who is your favorite bookish celebrity?
____________________
Book Riot Live is coming! Join us for a two-day event full of books, authors, and an all around good time. It's the convention for book lovers that we've always wanted to attend. So we are doing it ourselves.