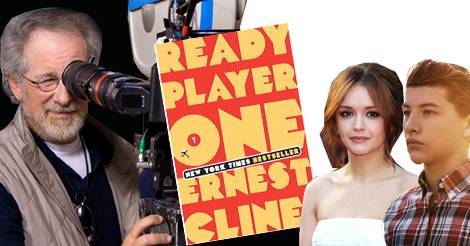 Newsletter 1
Will It Suck? READY PLAYER ONE Movie (Spoiler-Free)
This content contains affiliate links. When you buy through these links, we may earn an affiliate commission.
Calling all '80s lovers, gamers, and sci-fi/dystopian fans: the Ready Player One movie is coming together. Being that the original source has a cult following means there will most likely be many opinions. Loud ones. So let's see how it's shaping up now that IMDb has some casting slots filled.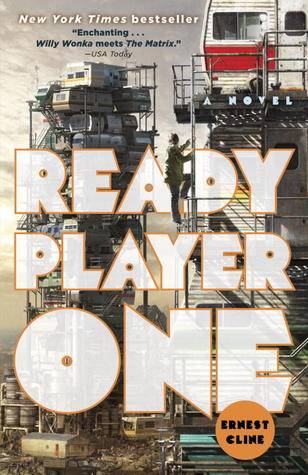 Source Material/Screenplay: Ernest Cline's Ready Player One was a fun, dystopian adventure filled with friendship, heart, and gaming. James Halliday, the founder of the virtual world OASIS, dies and leaves his insane fortune to whoever finds the Easter eggs he left in the system. Oh, Halliday just happened to be obsessed with the '80s, so references! Wade, a socially awkward, poor, orphaned teen joins the game— along with hordes of people, many willing to do anything for the prize money. Enter danger!
Listed as the screenplay writers are Ernest Cline, Zak Penn, and Eric Eason. According to Deadline Zak Penn was hired to take over the screenplay writing from Ernest Cline/Eric Eason, and based on interviews it seems he wrote the final with input from Cline. With movies like The Avengers and two of the X-Men films under his belt, I'm confident they chose well. And I'm always happy to hear that the author is part of the process–I mean it's second-best to the author actually writing the screenplay, although not necessarily a good fit for all novelist.
Director: Steven Spielberg. I'm a bit tempted to just leave it at that seeing as his resume says it all: Jaws; E.T.; all Indiana Jones films; The Color Purple; Jurassic Park; Hook… he wrote the story for The Goonies! Even if he hadn't been one of the references in Ready Player One–and listed as one of Halliday's favorite directors—he'd have been perfect for directing this film.
Cast: So far we've got three main characters cast. Tye Sheridan has taken the lead role and will play Wade Owen Watts. You may know him from Mud (with Witherspoon and McConaughey) and from Gillian Flynn's Dark Places adaptation where he plays a young Ben. Olivia Cooke (Bates Motel/ Me Earl and the Dying Girl) will be Art3mis, a fellow gamer known for blogging about her Easter egg hunt–of course Wade has a crush on her. Lastly, Nolan Sorrento, the antagonist, will be played by Ben Mendelsohn who was also an antagonist in The Dark Knight Rises, albeit a small one.
First, it is important to state that these actors have all been in previous adaptations. Does it speak for their acting ability? No, but it still makes me happy. As for the casting choices it seems they're going with lesser known names most likely so the characters from the book aren't overshadowed by the actor's name/previous roles. I'm all for this–it worked in Harry Potter and The Hunger Games.
Wild Card: A year ago Penn's concern was would they be able to get the rights needed for so many of the references in the book? Would people really say no to Spielberg? But seriously, the movie has clearly moved forward since then so it must not be an issue.
Also questioned in many articles is whether they can create this movie, which mostly takes place in a virtual world, without making the audience feel bored that they're watching someone play video games. I don't really have this concern. I don't think Spielberg would have signed on to this movie if he didn't have a vision that included making this a fun and engaging movie for the audience.
What I see that can be an issue is the movie being Hollywoodized. To keep this spoiler-free I'll just say I want the character's flaws to be 100% real and not done the Hollywood way of making it all purdy and shiny and cute. I want them to also physically look like they belong in the environment they're living in. Also, it has been said the Japanese characters fall into stereotypical territory which I'd like the movie not to do. And, hopefully it goes without saying, I will be really disappointed if this movie ends up being another #sowhite.
Will it suck? Nope. Can it have problems? Yes, but hopefully not.
Confidence index: 8 out of 10.
Now as I impatiently wait until 2018 to watch the movie tell me are you looking forward to watching it? Like the choices so far?