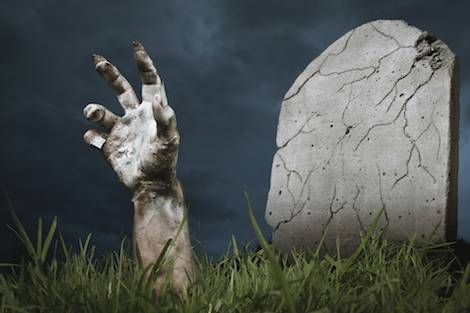 Horror
Zombie Novels for George A Romero
This content contains affiliate links. When you buy through these links, we may earn an affiliate commission.
George A Romero's passing this week at the age of 77 will have saddened the many who have loved his contributions to cinema over the past 49 years. But of all his work it is Romero's first project that is perhaps his most famous and most beloved. The antagonists of this low-budget monochrome film were zombies, beings originating in Haitian folklore, and Night of the Living Dead shot them to stardom. Nearly half a century later the film's success lives on in the enormous popularity of the zombie novels and movies genre it sparked ablaze.
These zombie novels give a glimpse of this vast world of the undead, many of them containing tropes first popularised by Romero's Living Dead franchise, from dystopian science fiction to magical folklore.
Twenty-five years ago America fell, infested by zombies. It's through this America that a young girl flees, journeying between the closed off remnants of society and the zombie filled wasteland beyond. As she searches both for a home and for salvation Temple is pursued by a killer, surrounded by danger, and haunted by the demons of her past.
This is a book about children. Children who are kept in cells in a military compound and collected to go to class by men who train guns on them whilst strapping them into wheelchairs. Children who gifted geniuses but who have no futures.
Feed by Mira Grant
Cancer and the common cold have been cured. But in doing so something far worse has been created. A virus spreads filling the infected with an unstoppable need to feed. Twenty years later a pair of bloggers are investigating the conspiracy behind this infection and those infected.
The rich and privileged have abandoned the cities, barricading in everyone they've left behind to fend for themselves and rediscover old ways of life. But now the privileged are in need of a harvest of bodies, so they return to the streets to find their prey. A young woman must open herself to ancient truths, magic, gods, and tragic mystery if she is to survive.
A woman's tedious day of retail work is interrupted when her furniture store is besieged by zombies. She must now try to escape the store to rescue her girlfriend before the army bombs town or either of them are bitten and succumb to infection.
R doesn't think he fits in with his fellow zombies. Much as he sometimes eats people he also does all the ordinary things he might've down whilst alive. His mundane world changes in surprising ways when he forms a bond with a living girl who he would rather protect than eat.
The village is protected from the forest by the Guardians, the Sisterhood, and the fence. A world that depends on the upholding of simple truths. But as these truths fail and then the fence is breached that world is thrown into chaos. Choices must be made between the village and the future, between different loves, and wild possibilities.
Zone One by Colson Whitehead
Plague sorts us all into two categories: the infected and the uninfected. The pandemic has devastated the planet but as it recedes America must rebuild itself, starting with resettling Manhattan. It's one of the classic zombie novels.
What are your favorite zombie novels? Check out even more comics and graphics novels about the undead here.