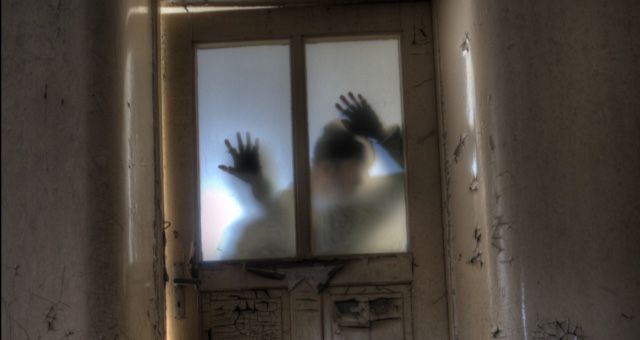 Horror
Zombie Books for Scaredy Cats
This content contains affiliate links. When you buy through these links, we may earn an affiliate commission.
I've spent most of my reading life avoiding zombie books. I have an overactive imagination and my poor delicate soul cannot handle super scary things. So I just assumed that apocalyptic tales about the undead were off limits for me. But it turns out that there are indeed zombie books for all kinds of readers, including wimpy people like me. So if you are hesitant about diving into potentially terrifying books, let me share this list with you. I've checked these out and I'm pretty sure you can handle it.
A domesticated, foul-mouthed crow teams up with a sensitive, big hearted bloodhound to go out into the world beyond their backyard to find out what's happening to all the humans. They have noticed that their owner Big Jim is behaving strangely. And then, well, his eyeball falls right out of his head. Soon they discover that something is clearly amiss with all the rest of humankind as well. It's up to the animal kingdom to intervene, and this unlikely team rises to the challenge. This book is quirky, insanely creative, beautifully written, and laugh out loud funny. It's the heartwarming zombie apocalypse you never knew you needed.
What happens when the Civil War is preempted by a zombie uprising? This book answers that question with a riveting and mysterious adventure story unlike anything I have ever read. Jane is one of many black teenagers sent to combat school to be trained to fend off zombie attacks. She is a sickle-wielding, snarky badass, taking on the undead and racial injustice in stride. If you are an audiobook fan, Bahni Turpin does an incredible job with narration for this book and I highly recommend it. Dread Nation's sequel, Deathless Divide, comes out in February 2020 and I am totally here for it.
Zone One by Colson Whitehead
A plague has converted half the country into zombies. By this point, most of the undead have been contained. Mark Spitz is part of a team helping to sweep Manhattan of the stragglers, making it possible to re-inhabit the city. In flashbacks, Mark remembers life before the plague and trying to stay alive while the devastation spread across the country. As he thinks about his past, he struggles to accept the new reality before him. Whitehead's prose is a marvel, and that is what shines here. Gorgeous, rich descriptions of life after society's collapse will keep you glued to every page. Colson Whitehead has become a must-read author for me and this is just another example of what a master storyteller he is.
A devastating plague has swept through most of humankind, leaving "hungries" in its wake. A protected military compound in England houses a crew and a small group of very special children, of which Melanie is the brightest star. It is best to go into this one knowing as little as possible, but just trust me. It is an absolute page turner. There are thrilling surprises, some super cool sciencey stuff, and characters that will grab your heart and make you desperately care that their world is falling apart. This is another book that happens to be stellar on audio, perfectly narrated by Flinty Williams. If you love The Girl With All the Gifts, definitely read the follow-up, The Boy on the Bridge, which introduces a whole new cast of characters in a connected story that is set a decade later.
---
If these books make you crave more apocalyptic fare, check out more zombie books: