News
Zoella, GIRL ONLINE, and Ghostwriting
Zoe Sugg and her brand new novel Girl Online have been experiencing a bit of internet backlash since it was announced that the best-selling book was written with the help of a ghostwriter.
Zoe Sugg, if you don't happen to be up on your YouTubers, is better known as Zoella, the 24 year-old British vlogger who has YouTubed her way to stardom.
Zoella is known for her cheery fashion videos and makeup tutorials. She is basically YouTube royalty, with more than 6 million subscribers (which is more than Beyonce, NBD).
Her debut novel, Girl Online, came out in November and it shot straight to the top of the best-seller lists, selling more than 78,000 copies in the very first week. It even broke the record for best-selling debut novels (which was previously held by J.K. Rowling, also NBD).
A review of Girl Online in The Telegraph said, "The book is sugary as a frosted cupcake, but so is Zoella and six million YouTube subscribers love her that way."
But there have been rumors circulating that Zoella didn't actually write the book herself, and this weekend Penguin Random House confirmed it, saying "to be factually accurate you would need to say Zoe Sugg did not write the book Girl Online on her own."
The announcement from Zoe Sugg and her publisher doesn't strike me as all that shocking. Ghostwriting is pretty common, and the term "ghostwriter" itself implies a certain level of anonymity. But there is something about it that makes me uncomfortable. It does feel a bit dishonest. If someone else wrote it – or helped to write it – why not just say so?
Is it worse because she is a YouTube celebrity, instead of a "normal" celebrity? Because she is a content creator and has some kind of unusual contract with her audience to be transparent? I don't think so – I think all authors should be held to more or less the same standard.
Is it different because it's fiction, instead of the more usual ghostwritten celebrity memoir? For some reason I do think that makes it seem like a bigger deal, although I can't quite put my finger on why. Like if this was a Zoe Sugg book on makeup and we found out it was ghostwritten, I doubt we would really care.
This is not a new thing. Every single Babysitter's Club book says "Ann M. Martin" on the cover, even though a stack of them were actually written by ghostwriters. (I lost a bit of my childhood literary faith, the day I learned that!) And at least Ann M. Martin is a real person – the Nancy Drew series was created by a publisher and written by a whole pile of ghostwriters under the pseudonym Carolyn Keene.
So is that ok? Or are we just to the point where we all want the real story?
For me the whole thing is about not giving credit and the solution is simple: "by Zoe Sugg WITH *insert writer's name here.*"
But what do you think? Does it matter? Are the rules changing? Tell me your thoughts!
____________________
Like chattin' up other readers and keeping track of your books on Goodreads? So do we! Come give us a follow.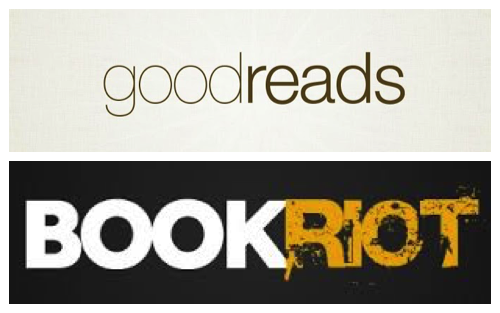 Save