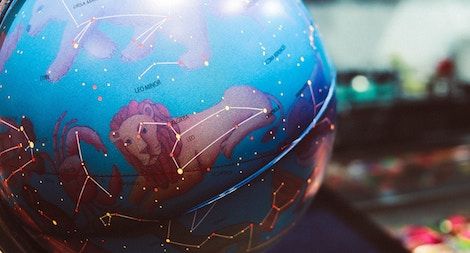 My first online life happened in my teens, when I first got the internet. I stumbled upon an American Online forum for astrology lovers, and I immediately fell in love with all things metaphysical. I spent many a days wandering the stacks of the library grabbing the latest books about astrology. Though my interest has waxed and waned over the decades, I still find astrology and anything relating to what the stars say to be fun. So does the rest of the internet, too, which means there's a wonderful array of fun zodiac bookmarks to satiate every desire one might have in collecting their signs.
I'm a Libra sun, Libra moon, and Scorpio rising. While the double Libra should mean some things, I am pretty heavily ruled by my Scorpio side (hello to my fellow Scorpios who are also Slytherins!). I've included in this roundup of awesome zodiac bookmarks various signs to offer up more than just what I'm picking up, and I've noted below where the options do not include every sign. Assume you'll find whatever sign you need otherwise.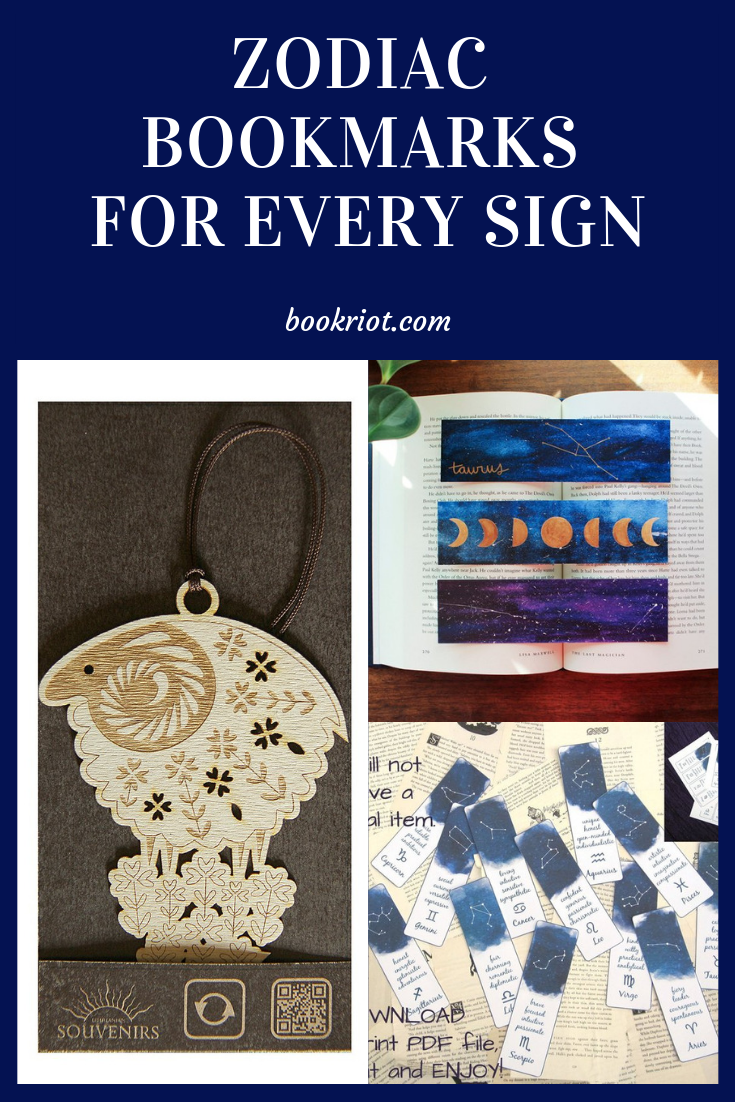 Zodiac Bookmarks
Before showcasing the zodiac bookmarks and notebooks, how about this customizable set of zodiac bookends? Gorgeous and fun! $43.
The deep coloring, matched with the gold lettering, makes these constellation galaxy bookmarks perfect. $3.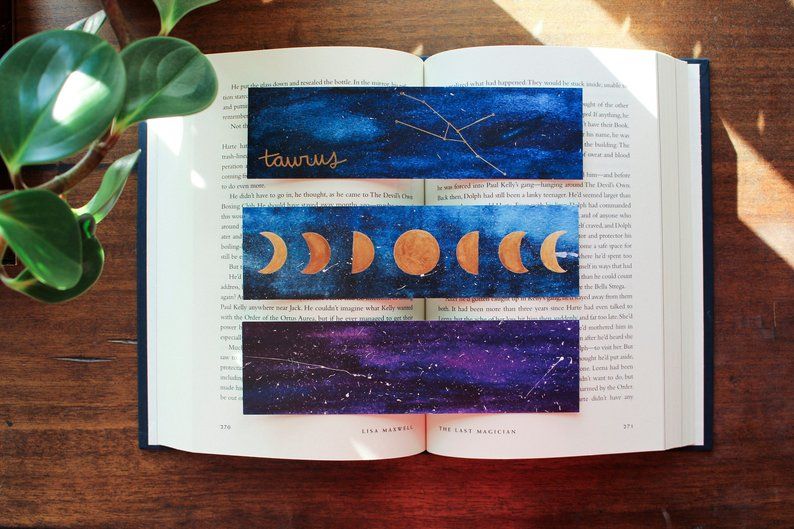 From the same shop as the bookmark above comes a set of three gorgeous galaxy and moon phase bookmarks. I'm going to have to pick these up, ngl. $8.50 for the set.
Here is the motherlode of zodiac bookmarks! This downloadable package includes 48 different bookmarks, with a number of styles for each sign. How fun would including these in a book you're gifting to someone be? $5.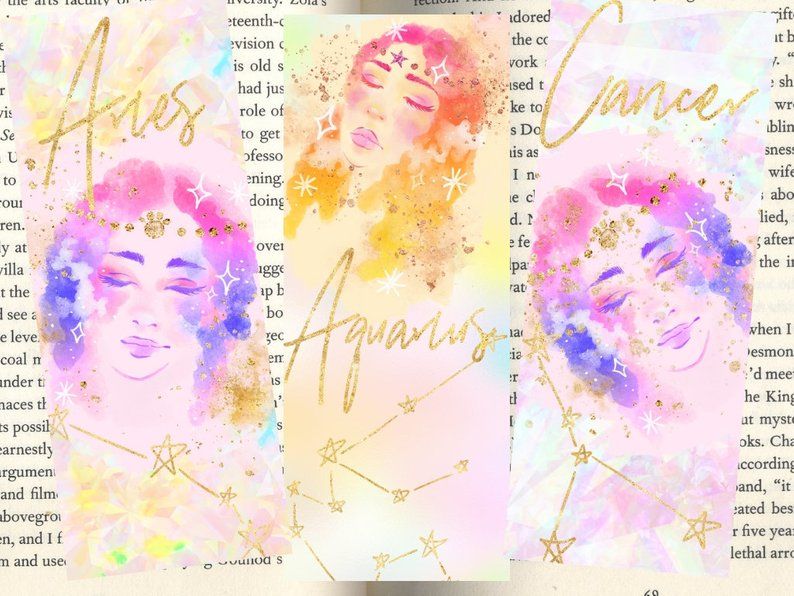 If you'd like your bookmarks to be brighter, these are a lot of fun. $2.25 each.
Snag one of these personalized zodiac bookmarks, complete with some of the traits associated with each of the signs. $13.70.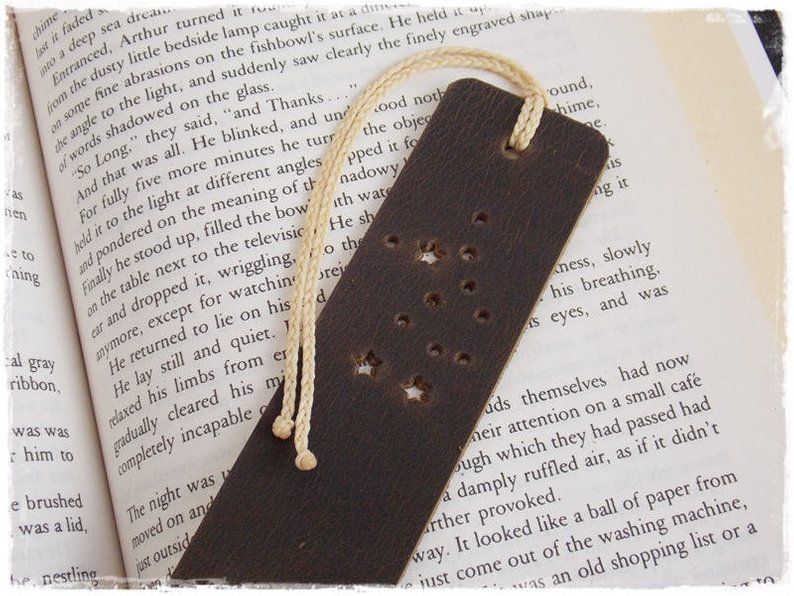 Your star sign will look great on leather bookmarks! $19.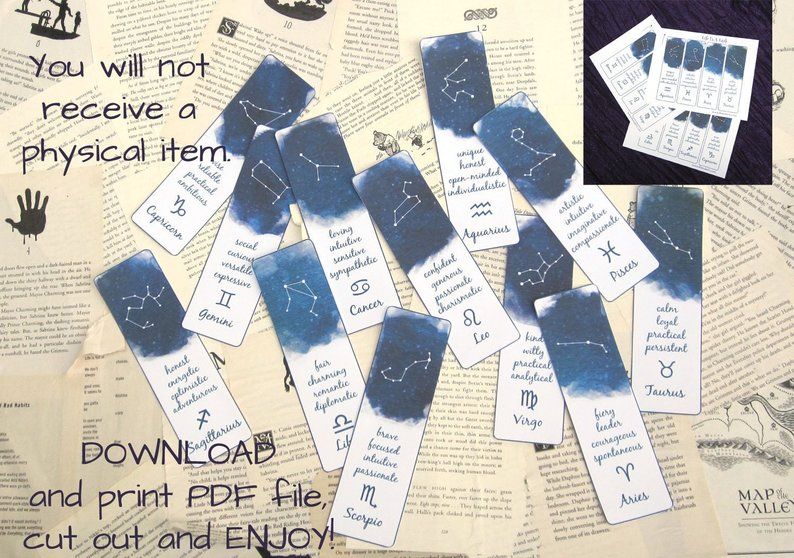 You can download these 12 star sign bookmarks for just $5.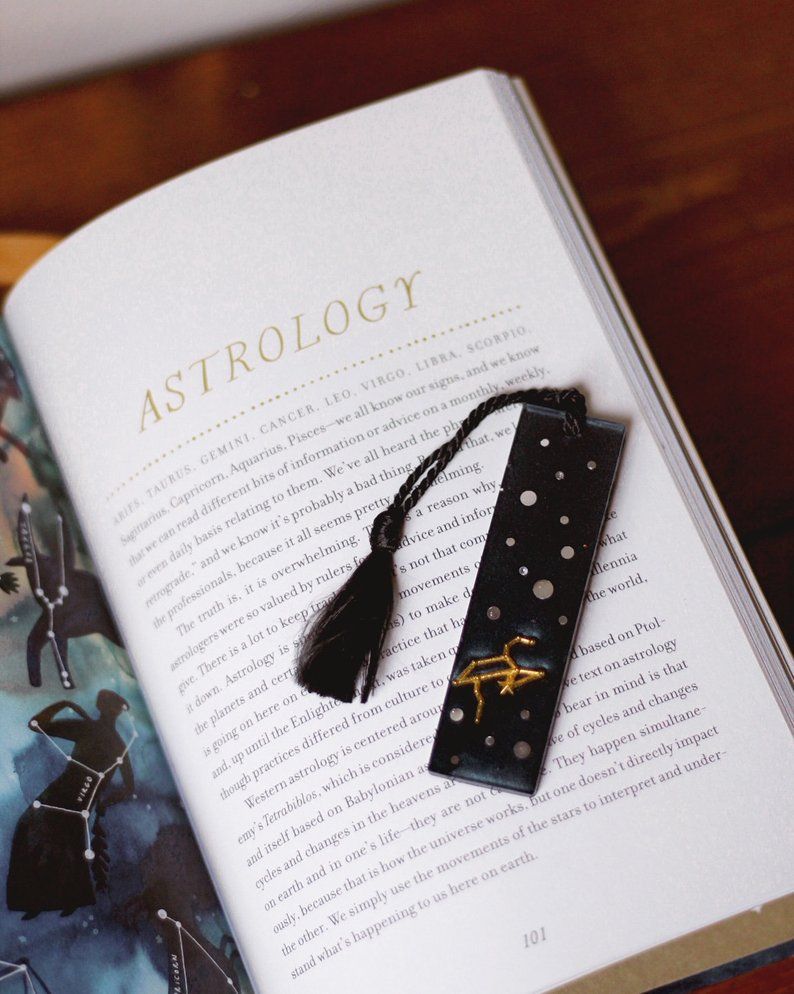 What a fun astrology bookmark! $15.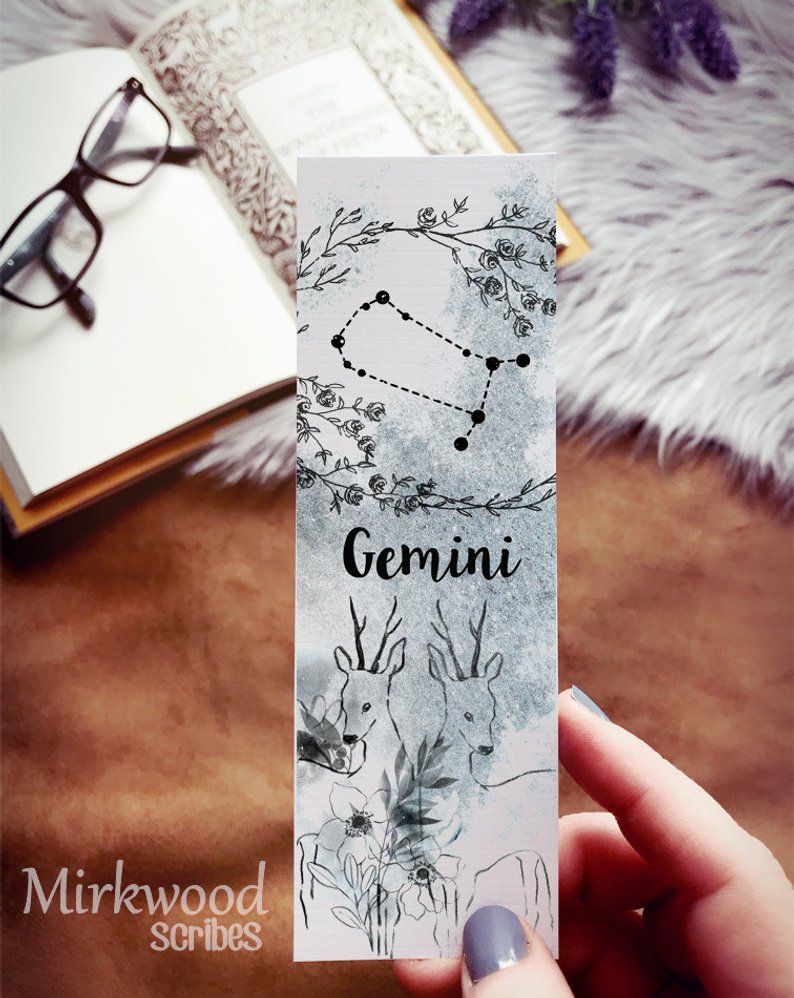 These star sign bookmarks feature gorgeous coloring and illustrations. $3.25 and up.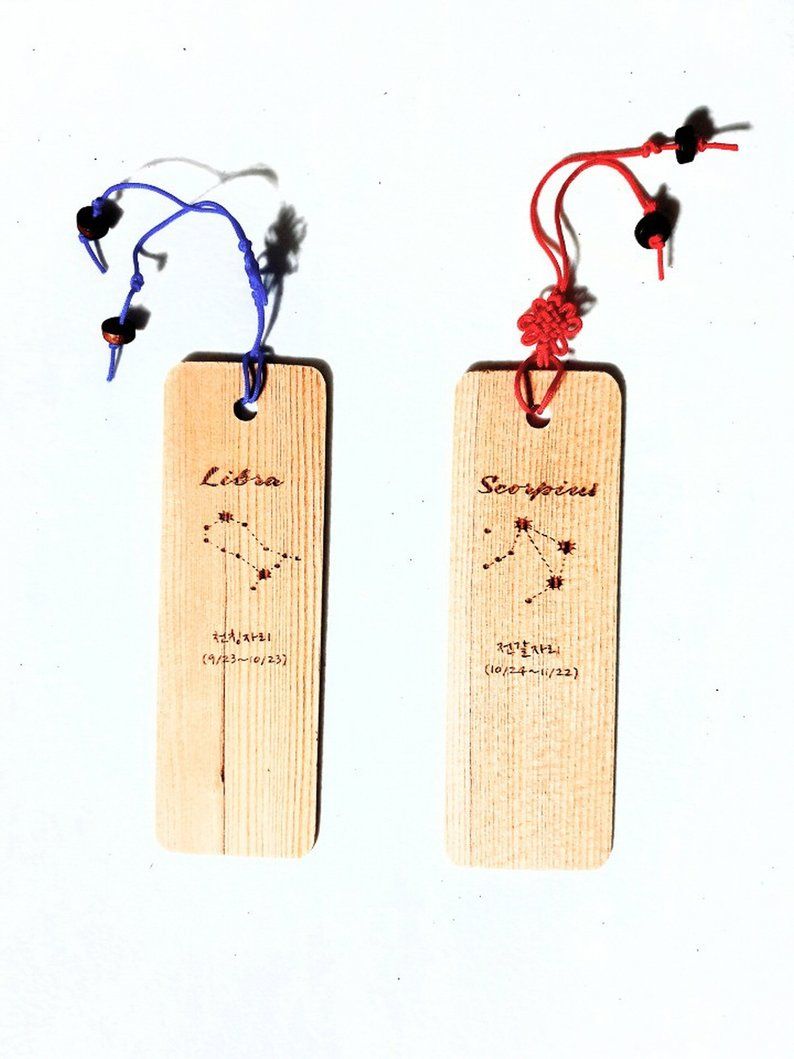 I love wooden bookmarks and these zodiac options are no exception. $10.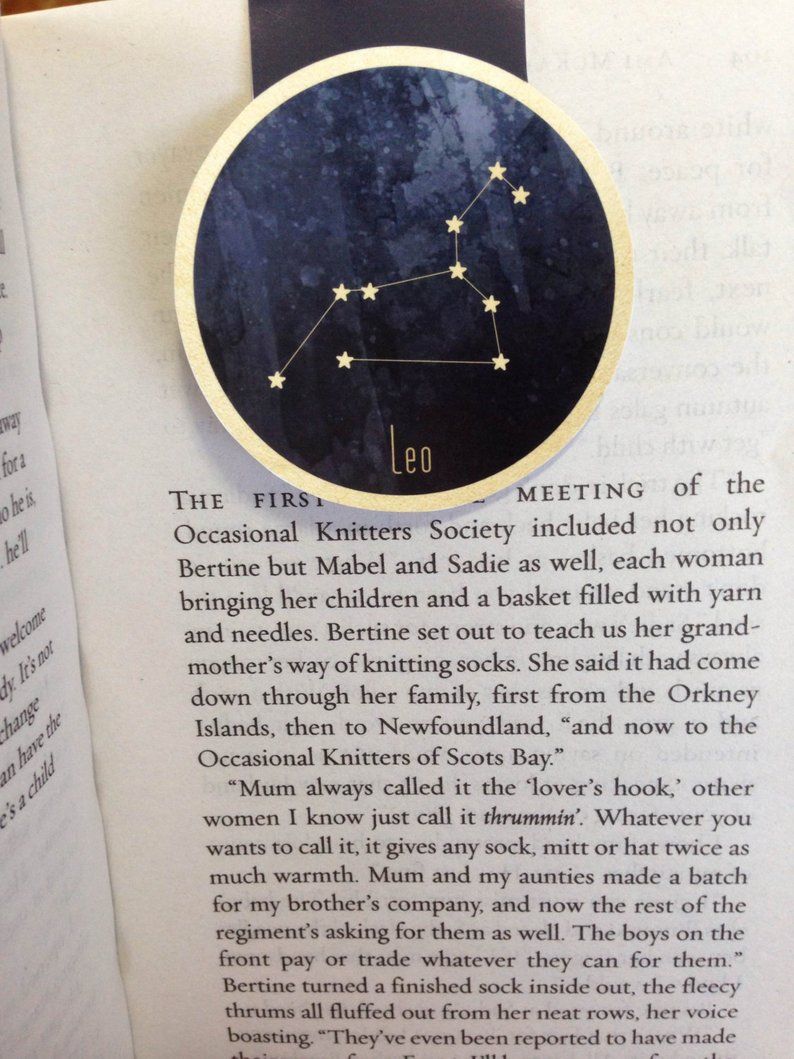 Maybe you want your star sign as a magnetic bookmark? $5.
These bookmarks are so adorable (& they're double-sided!). $3.
I love the natural images accompanying each of the signs here. $1.50.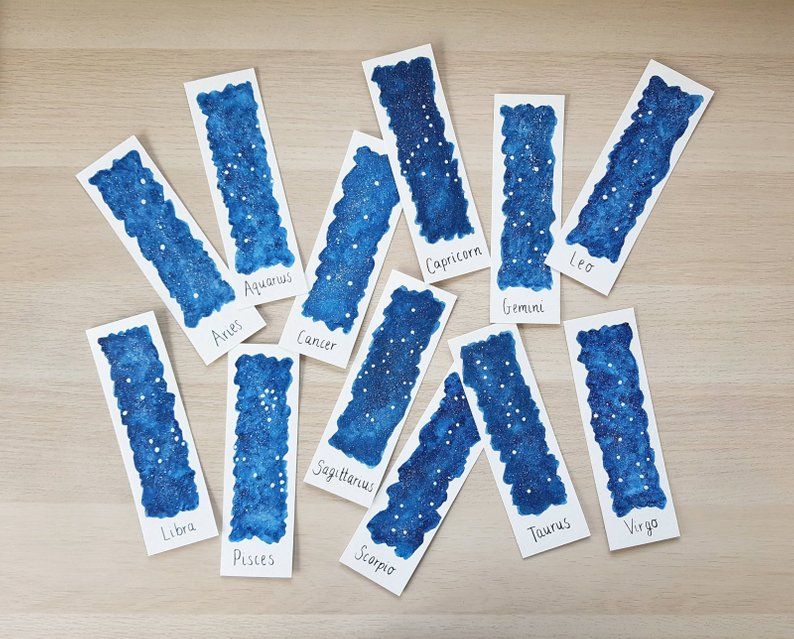 I can't get enough of these watercolor zodiac page holders. $3.70 and up.
I'm obsessed with how fabulously detailed and creative these wooden zodiac bookmarks are. $5.50.
These waterproof bookmarks are great for every sign, not just Pisces, Scorpio, or Cancer. $6.90.
Get creative with these coloring bookmarks. Downloadable file is $2.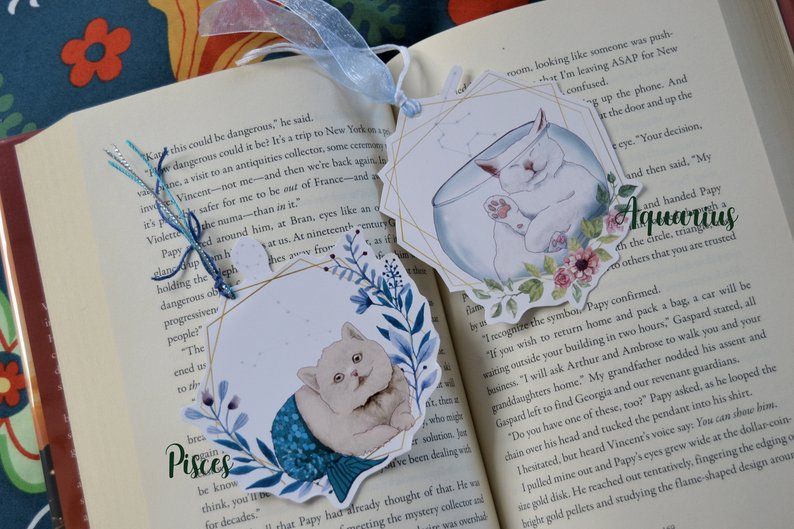 These bookmarks are for those at the intersection of "zodiac lover" and "cat lover." Purrfection! $2.50 and up.
These beaded bookmarks are $15 each.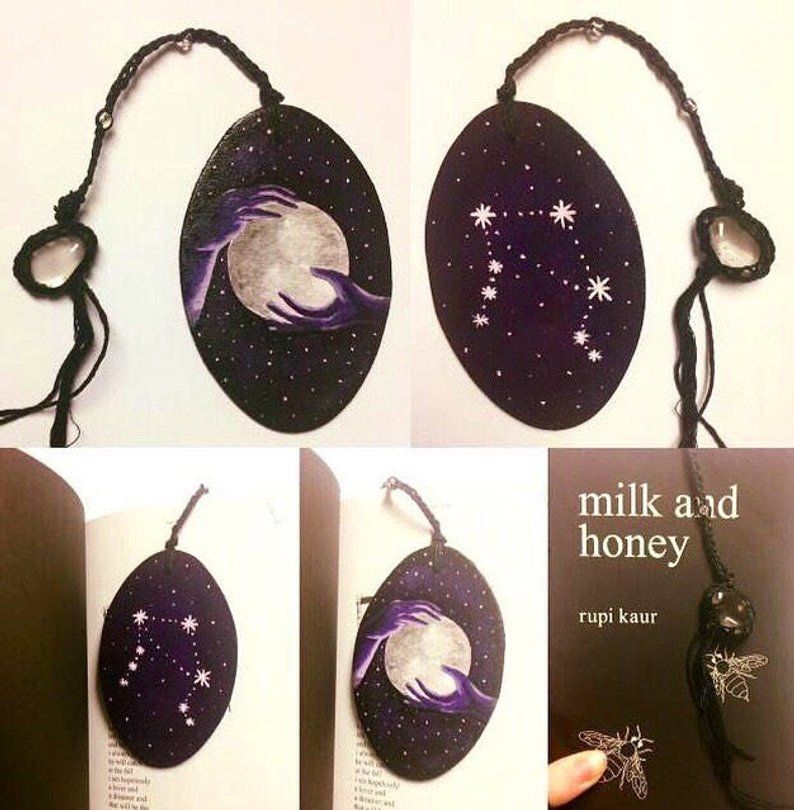 This handpainted wooden bookmark is only available for a libra, and what a lucky libra who snaps this up. $25.
If you want to DIY a zodiac bookmark, you can download these glass bead patterns and go to town. $3.80.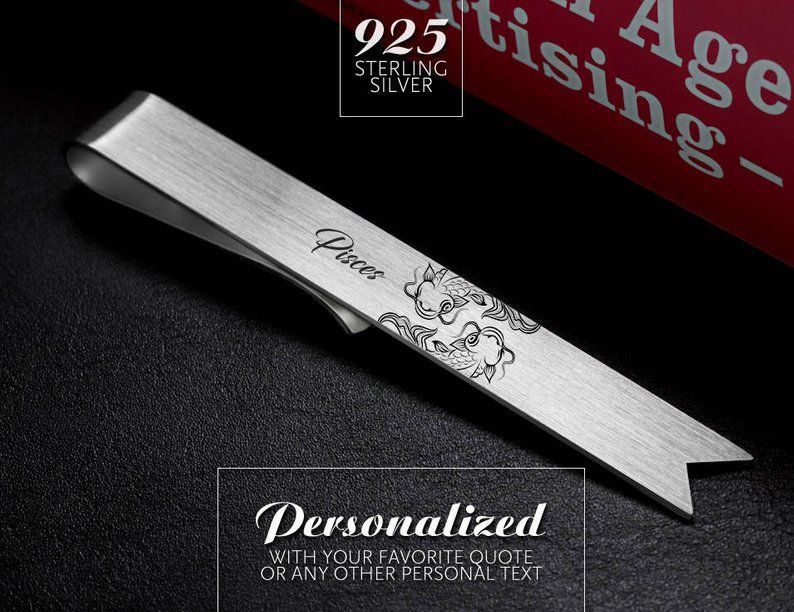 If you're down with a splurge, you might want one of these personalized sterling silver zodiac bookmarks. It'll set you back $65.
____________________
Want more great bookmarks? Stock up on some gorgeous handmade watercolor bookmarks, leather bookmarks, or some great magnetic bookmarks.