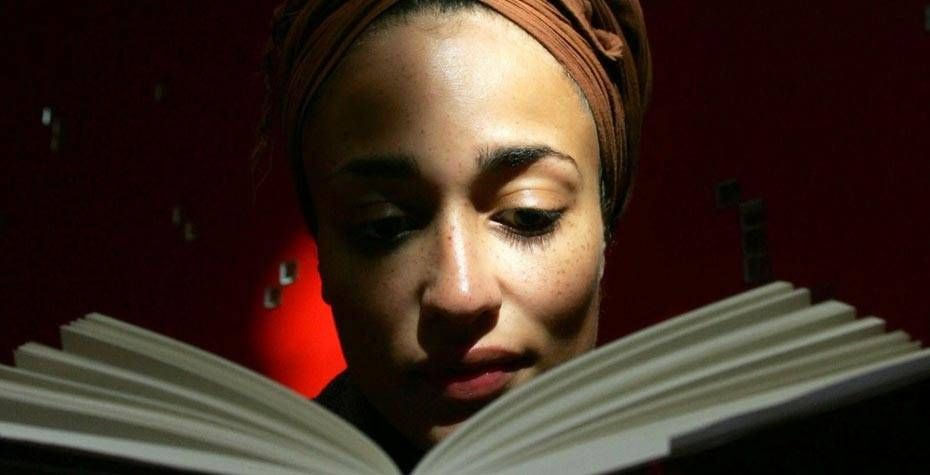 This content contains affiliate links. When you buy through these links, we may earn an affiliate commission.
Zadie Smith was born in NW London to a Jamaican mother and English father. As a child, she enjoyed top-dancing, and she earned money as a jazz singer while at Cambridge University. At the age of 25, Smith published her first, award-winning novel, White Teeth, and the rest was history: the celebrated novelist and essayist is well into a stunning career as one of the best writers of our time.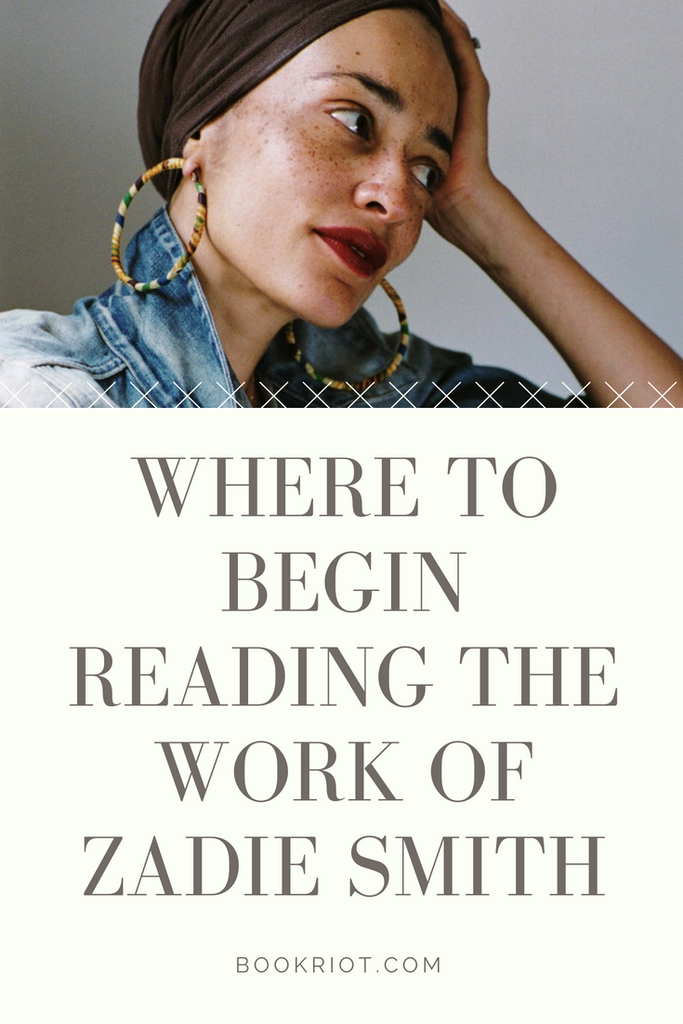 In November 2016, I got the opportunity to see Smith speaking about her newest book at the DuSable Museum of African American History in Chicago. She was an author that I'd always been told I would like, but had never read. I decided that if I was going to see her, that would have to change. And so I read four of her novels—On Beauty, NW, Swing Time, and White Teeth—in a row.
I like to think that puts me in a particularly good place to give recommendations on how to tackle Zadie Smith books. Reading them all at once gave me such a great sense of who Smith is as an author, and of how her books intersect and twist and evolve over time. This is a guide for where to begin with Zadie Smith books—and where to go from there.
To Begin:
I believe On Beauty is the best place to begin. While White Teeth is even wider in scope and while NW is very experimental, On Beauty runs the track between the two as it tells the semi-comic tale of two families, the Belsey family in a fictional town outside Boston (very much like Cambridge, Massachusetts) and the Kipps family in Britain. Their connection is defined by the professional academic differences between the two professor fathers, and the family members intertwine in disagreements, affairs, tensions, and academic debates. This novel is packed with feeling and with thoughts on how we could define something like beauty, and the scope is perfect to get a full and inner view of these two families and how they function.
Two Options From There:
White Teeth is perhaps Smith's most famous novel, considered a modern classic. It focuses on Samad Iqbal, who is Bangladeshi, and Archie Jones, an Englishman, two men who became friends in the war, and their families. It is a satire of British society that digs into everything from Britain's colonialist history and aftermath of racism to the struggle of one generation to understand what motivates the next. A little more scattered and open-ended than On Beauty, it's nevertheless a classic for a reason, managing to tell a huge, wide-ranging complex tale in less than 500 pages.
If you've fallen in love with Zadie Smith's writing, and the way it skips, jumps, and twists—the way she manages to tie narratives together in satisfying but mysterious knots—then you might fall in love with NW, my personal favorite Smith Novel. Smith experiments heavily with dialogue and narration—its format and style changes with each character, detached and even confusing for Leah, succinct for Natalie—while crafting a tale about female friendship, motherhood, and looking back on the past. The novel centers around four locals in Caldwell in northwest London, delving into the experience of growing up in a modern urban neighborhood, of chance encounters and well-trod streets.
What Next:
If you loved all of them, or some of them, there is plenty more for you to read. Smith is an avid essayist and frequent contributor to the New York Review of Books, and her essays are collected in Feel Free (2012), as well as in Changing My Mind (2010). She also has two more novels for you to dive into: her sophomore novel, The Autograph Man, about a celebrity-obsessed Jewish-Chinese Londoner who sells autographs for a living; and her most recent novel, Swing Time, a complicated look at a childhood friendship, a celebration of dance, and a frank look at diaspora tourism and inequality.
What are your favorite Zadie Smith books?