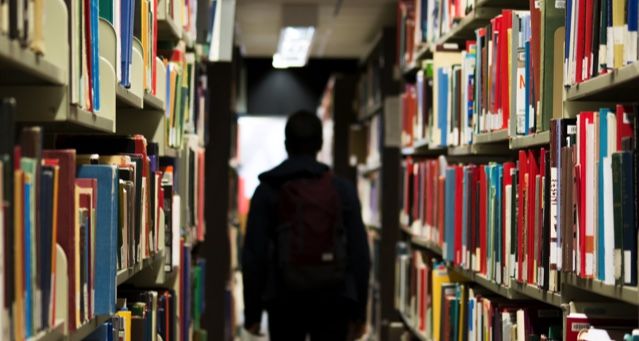 Children's
Celebrating Awards Season in the Library
This content contains affiliate links. When you buy through these links, we may earn an affiliate commission.
This guide to ALA's Youth Media Awards is sponsored by Rakuten OverDrive.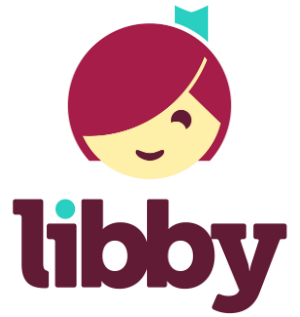 Instant Digital Card – Bring new users to your library in just 30 seconds. Did you know 160 million people in the United States don't have a library card? That means half the country can't discover the valuable programs and online services that libraries offer. That's why OverDrive developed the Instant Digital Card to connect readers with your digital collection as quickly, safely and cost-effectively as possible. Learn more about using the Instant Digital Card to help more of your community discover the library.
---
The new year brings with it a bundle of excitement: new calendars, fresh resolutions, and a summing up of the year that is past. For children's librarians and kid lit enthusiasts around the country, part of that summing up is the American Library Association's Youth Media Awards. Held annually in either late January or early February, the ceremony for the Youth Media Awards closes out ALA's midwinter meeting, live streaming around the world for anyone invested in the celebration of children's literature released in the past year. Whether you are a librarian looking to highlight the latest round of medals being awarded or a fan interested in which books will go down in history for 2020, the following article will help you understand the award categories, plan some activities to get kids and adults alike excited, and eye some of the contenders for a few of the medals up for grabs.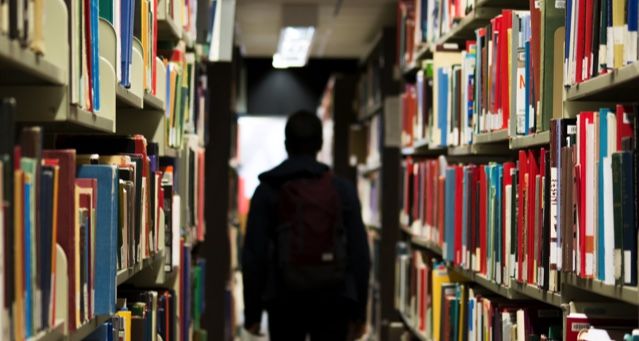 The most commonly recognized awards grouped in with the Youth Media Awards are the Newbury (given to the author of the most distinguished contribution to American literature for children) and the Caldecott (honoring excellence in illustration), but there are MANY more categories which all give weight to different important sections of children's literature. The categories include:
Coretta Scott King Awards (awarded to outstanding African American authors and illustrators of books for children and young adults that demonstrate an appreciation of African American culture and universal human values)
Geisel (given annually to the author(s) and illustrator(s) of the most distinguished American book for beginning readers published in English in the United States during the preceding year)
Pura Belpre (presented annually to a Latino/Latina writer and illustrator whose work best portrays, affirms, and celebrates the Latino cultural experience in an outstanding work of literature for children and youth)
Printz (a book that exemplifies literary excellence in young adult literature)
Odyssey (given to the producer of the best audiobook produced for children and/or young adults, available in English in the United States)
Sibert (awarded annually to the author(s) and illustrator(s) of the most distinguished informational book published in the United States in English during the preceding year)
Schneider (honors an author or illustrator for a book that embodies an artistic expression of the disability experience for child and adolescent audiences)
Stonewall (given annually to English-language works of exceptional merit for children or teens relating to the gay, lesbian, bisexual and transgender experience)
Morris (honors a debut book published by a first-time author writing for teens and celebrating impressive new voices in young adult literature.)
YALSA nonfic (honors the best nonfiction book published for young adults (ages 12–18) during a Nov. 1–Oct. 31 publishing year)
Depending on your clientele, funds, and timing, different levels of depth and recognition will be appropriate for your exact situation, but there are so many ways to dig in and revel in all the bookish goodness afforded by these different categories. Here are some celebratory prompts that can get you started in your library immediately.
Hold A Mock Election
This is a pretty popular way to celebrate the awards. Teachers Pay Teachers, Pinterest, and other bookish blogs have lots of resources already made up, but a simple ballot can be put together with nothing more than a word processor and a printer. There are no shortlists for most categories of the Youth Media Awards, but speculation is easy to come by, especially for the larger categories such as the Caldecott, the Newbury, and the Geisel. Anything published in America in the previous year is fair game, and the awards and their runners up are chosen by a committee of ALA members selected for their expertise in the given category. Horn Book and School Library Journal often publish a few articles with their predictions, but blogs such as Guessing Geisel and Heavy Medal spend a whole year digging into books that would be suitable for the award.
With so much of the research done, a librarian simply has to procure copies of 5–7 books that have received buzz, come up with a way to share them with readers, and then let the voting begin. School librarians who see multiple classes weekly might make sure the students have read every book, and while public librarians might simply make a display for patrons to interact with as they pass. Voting can be structured and private or consist of a simple check mark on a giant poster. A mock election captures the spirit of the thing with plenty of space to customize for your specific situation.
Have Students Share The Best Parts Of Each Book
Whether it's by organizing some programming around the Youth Media Awards or by interacting with students in a school library setting, it's an excellent idea to let the readers themselves drum up support for the books. This pairs very nicely with a mock election, but can be done on its own as well. Form small groups and assign each group one of the books that merits consideration. Have the kids read it, look at the pictures, and then come up with specifics that they want to share. When doing this activity with students in a school setting, I put out a few parameters to keep things organized—don't give away the ending, and mark at least two different pages that stood out to you for one reason or another. After a bit, everyone comes back together, and each group shares a little teaser about their book. Even reluctant readers were excited to try and "sell" their book, and it allows the students to really grapple with the criteria for awards.
Create Your Own Award
While the slate of awards given during the YMAs is ever-expanding, there is always room for a few more. Ask readers to think about what they would want to give an award for if they were in charge. The most unputdownable book? Most likely to make you snort milk through your nose? Best book for kids who usually hate reading? This is a fun way to see what your readers really cherish in a book, and also a good reminder for everyone that awards only exist because someone made them up. Kids (or adults!) can come up with the criteria for their award and design a medal or trophy for the winner.
What's In An Award, Really?
Piggybacking on the create-your-own-award theme, older children and adults might be interested in dissecting the idea of awards altogether. This could take the form of a discussion about how awards often highlight the popular over the best, and how any critique, positive or negative, involves a lot of personal preference. Take a look at past award winners and see which hold up over time as excellence in their category. Discuss books that avid readers feel have been overlooked for awards. Invite an un-lauded author to come and share their thoughts on the situation. Awards are fun and exciting, but the best book is always the book that works for the student or patron in front of you, and awards will never be able to replace the relationship between the librarian and the reader.
Have A Pajama Viewing Party
Saved the best for last! Every year during the livestream of the YMAs, I Love Libraries, an initiative of the ALA, holds the YMA Pajama Party. Viewers around the country are encouraged to get in their coziest PJs, fix a yummy snack, and cheer for their favorite titles as the awards are announced. Prizes can be won by posting pictures to Twitter or Instagram with the hashtag #YMApajamaparty—categories include best classroom or group shot and best snacks. Even if you're not going to be putting a picture of yourself in your slippers on social media, the hashtag is a fun way to connect with others watching from home (or from the stacks).
Buzzy Books
Now that you have some great ideas for ways to party, you might be wondering what books are garnering buzz this year. Like I said above, a lot of this work has been done by excellent book reviewers—check out predictions from Fuse 8 and Heavy Medal, both School Library Journal blogs, Pernille Ripp, a celebrated reading educator, Calling Caldecott, a Horn Book blog, and Guessing Geisel, a blog run by passionate librarians and educators. You will find overlap and common themes. You will start to get a feel for what other librarians are suspecting. But there is no way to truly know (at least about the biggies) until January 27th. Despite the futility, I have my own predictions. They are actually my favorites, gathered working with students from kindergarten to 5th grade in a school setting.
Three for the Caldecott
My Papi Has A Motorcycle by Isabel Quintero, Illustrated by Zeke Peña
This book is lovely. I adore Quintero's YA offerings, and was just as enamored of this simple story about a girl and her papi taking an evening ride around their neighborhood. The graphic novel–esque illustrations add to the adventurous spirit and little details bring the city to life. With or without an award, this was one of my favorites of 2019.
Saturday by Oge Mora
This book POPS. It SHIMMERS. It CRUMPLES. It CHATTERS. It comes to life. Mora really turned heads last year with her Caldecott honor, Thank You, Omu—the bright colors and collage gave depth to a sweet, simple story. Saturday is no sophomore slump. There is a calming repetition in the text offset by a bold, saturated color palette and lively collage illustrations. Mora's style is already instantly recognizable, and children's librarians should get used to seeing it, as I feel there is a lot more of this come. Thank goodness.
The Undefeated by Kwame Alexander, Illustrated by Kadir Nelson
Alexander and Nelson are children's literature heavyweights, and their considerable talents shine in this breathtaking work. Nelson's oil painting illustrations are always arresting, and when paired with this gorgeous poem, the resulting book is emotional, powerful, and magnificent.
Three for the Geisel
Do You Like My Bike? by Norm Feuti
I really love the Acorn imprint this title is from, especially when the books straddle the line between beginner chapter book and graphic novel, like this one does. Hedgehog and Harry will draw comparisons to Elephant and Piggie or Frog and Toad. A bright, comic style holds interest, and easy-to-read text in speech bubbles boosts confidence. This is the first of four in the Hello, Hedgehog! series, and I'm eager to check out more.
Smell My Foot! by Cece Bell
This is Seussish. I don't like or promote Seuss, but my students deserve some silly wordplay fun, and Bell delivers. The graphic novel format is continued here, which really draws in reluctant readers, and large, repetitive text will continue to build confidence. Off-the-wall humor will be enjoyed by adult and student readers alike, because who said building reading fluency can't be fun?
Charlie and Mouse Even Better by Laurel Snyder, Illustrated by Emily Hughes
Charlie and Mouse quickly wormed their way into my heart. They're gentle and sweet but also messy and silly. Their neighborhood is diverse and kind. Their parents are patient but also sometimes annoyed and lord, was that refreshing to see. Less repetitive than other beginning readers but still very accessible, the combo of the storytelling and detailed illustrations are really what sold me on this installment of the Charlie and Mouse series.
---
Looking for more Youth Media Awards goodness? Check out my predictions from my first ever Mock Caldecott! Do you have any strong thoughts about the awards this year? I'd love to hear how you celebrate in your library!