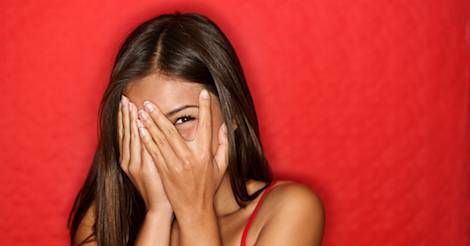 This content contains affiliate links. When you buy through these links, we may earn an affiliate commission.
I had the great fortune of attending the American Library Association conference recently in Orlando, Florida and let me tell you: the place was crawling with authors. Everywhere I went, I saw someone I admired. Who's that coming out of that conference room, not three feet from me? Oh, hello Dan Santat. Walking through the publisher booths, I saw Laurie Halse Anderson on my left and Kevin Henkes on my right. Lines of worshipful librarians and book enthusiasts stretched back, back, back, snaking around corners. Everyone wanted the chance to stand face to face with their favorite author and let them know just how much a book meant to them. Everyone, that is, except me.
Generally speaking, I am not a super bashful person. I work with the public on a daily basis in my job as a children's librarian; I lead multiple storytimes a week; I make small talk with other parents at the playground. It is only authors that I admire with whom I am completely incapable of speaking coherently. I don't know why! It's a strange condition I suffer from. At ALA, it was all I could do not to hide behind a pillar and gape at all of the authors I saw. In fact, at one point, I was chatting with a publisher's representative in one of the booths and was telling her how very much I loved Meredith Russo's book If I Was Your Girl. Her face lit up when I mentioned the title and she pointed to a woman standing a few feet from us who was chatting amiably to another group of women. "That's her, right there. You should go and tell her you loved her book!" "Oh, I couldn't," I said. "I'm waaaay too terrified to speak to authors. I never know what to say and I get all tongue tied." The rep smiled at me knowingly, and said "Oh, of course. I feel that way too. But you should really go talk to her. Authors love talking with fans."
And so I smiled sweetly and nodded, and then sidled away as soon as her back was turned. Later that evening, I finished listening to the wonderful audiobook version of If I Was Your Girl, sighed a teary sigh, and promptly tweeted Meredith Russo to let her know how much I loved her book. Not 30 minutes later, I had a personal response, thanking me for my compliments.
Ah, Twitter! Twitter has made my fangirl dreams come true. As much as I roll my eyes and/or clench my fists at social media lately, I have to say that Twitter is my favorite place to be. As long as I focus on following authors that I admire, I find it to be a wonderful way to get a glimpse into their daily working lives. I've learned what inspires and engages them, as well as what kind of pizza they like to eat and the music they love. Most importantly, Twitter has enabled me to communicate in a meaningful, non tongue-tied way with authors whose work moves me. I tweeted Maggie Stiefvater an article about a king's newly discovered grave in an English carpark (Raven Boys series, anyone?) and she let me know she'd read the same one. I exchanged casting ideas with Kate Racculia about her book Bellweather Rhapsody. My list of delightful author interactions seems to grow with every book I finish and love (and there are many!)
In Catcher in the Rye, J.D. Salinger's Holden Caulfield says, "What really knocks me out is a book that, when you're all done reading it, you wish the author that wrote it was a terrific friend of yours and you could call him up on the phone whenever you felt like it. That doesn't happen much, though." He's right, it doesn't happen much. And knowing Holden Caulfield, he would have ended up disappointed anyway. But I digress. With Twitter, I feel I get the best possible way to communicate with an author. I don't have to stand cringing before them, trying to string together an eloquent sentence. Rather, I can ponder and focus and share a thought or a compliment directly with them. It's the best of both worlds and really the most redeeming quality of social media for me. Well, that and cute animal videos.
What about you? Do you use Twitter to communicate with authors? Or do you prefer face to face encounters?