You're Gonna Need a Bigger Boat: 11 Great Books for Shark Week
This post contains affiliate links. When you buy through these links, Book Riot may earn a commission.
If I was ranking things I am interested in, it would probably go 1) my cats, 2) books, 3) sharks, 4) bats, and 5) heavy metal. Unless my boyfriend is reading this, then of course he is number 1. (Hi, honey!)
What I'm saying is: I REALLY like sharks. I find them wildly fascinating, and I own dozens of books about them, so it makes me a perfect person to write a list of great shark books in honor of Shark Week! (Although the Shark Week programming is a little out of control the last few years. What's going to happen this year? A shark will duet with Tony Bennett? John Cena will wrestle a shark?)
Whether about science, history, or fiction regarding sharks, here are some wonderful books about our toothy cartilaginous ocean friends that you can sink your teeth into!
Note: The world of sharks books is short on diversity. If you have recommendations of shark books by authors of color, please leave them in the comments.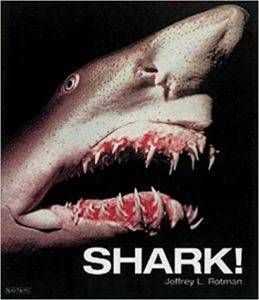 Shark! by Jeffrey Rotman
Okay, sharks aren't exactly what you'd call pretty. (Look up the cookie cutter shark – you'll never sleep again.) But they are SO amazing to look at anyway. And Rotman is one of the leading shark photographers. This is a great coffee table book.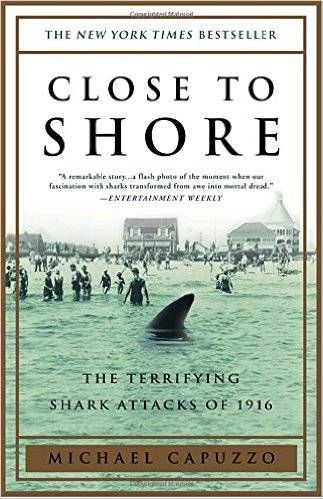 Close to Shore: The Terrifying Shark Attacks of 1916 by Michael Capuzzo
This true story was the inspiration for Jaws: In 1916, a large shark made its way from the ocean and swam an eleven mile stretch of a New Jersey river, killing several people in its travels. It reads like thrilling historical fiction except, hello, it REALLY HAPPENED.
Pocket Genius: Sharks by DK
DK makes the most wonderful guidebooks. They are always chock full of colorful pictures and information. This one details more than 150 types of sharks (and rays – go, Team Cartilage!) And it's small, so you can carry it around, no problem.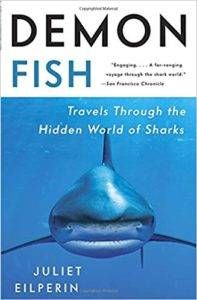 Demon Fish: Travels Through the Hidden World of Sharks by Juliet Eilperin
Eilperin examines sharks and their relationship with man throughout history all over the globe. You won't be surprised to learn they have always been feared and admired.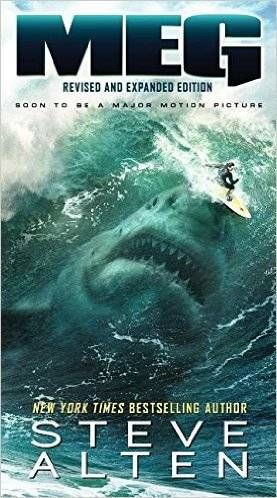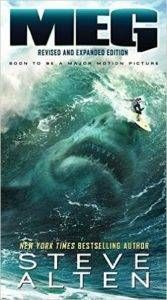 MEG by Steve Alten
If you want to read a Jaws-type thriller that isn't actually a lousy book like Jaws (Listen, the Jaws movie is amazing, but let's face it, the book stinks), the MEG series is the best there is. And it's going to be a movie with Jason Statham next year!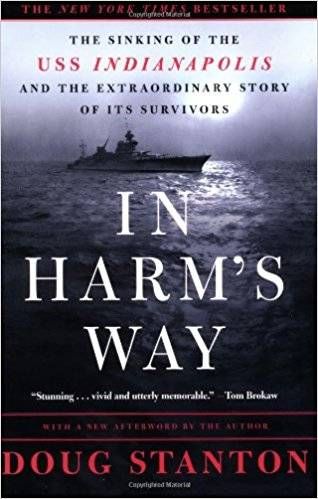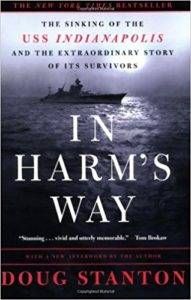 In Harm's Way: The Sinking of the U.S.S. Indianapolis and the Extraordinary Story of Its Survivors by Doug Stanton
Remember Quint's speech in Jaws about the being on the boat that sank? Well, it really happened. On its return from a secret mission, The USS Indianapolis was torpedoed and sunk. 1300 men went into the water. After three days of exposure and circling sharks, 300 were left when rescue boats finally arrived. It's a chilling story of war, politics, survival, and of course, sharks.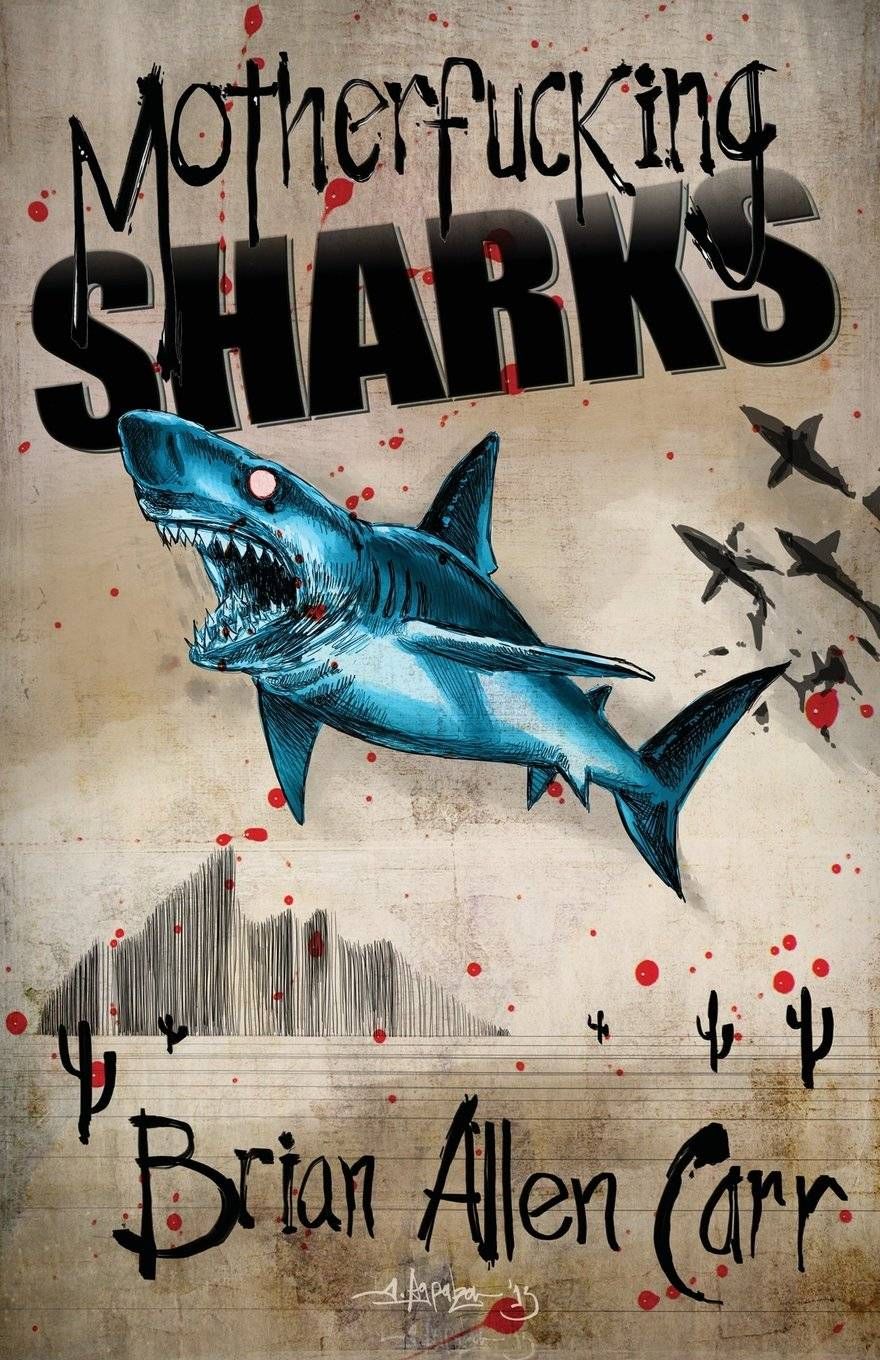 Motherfucking Sharks by Brian Allen Carr
In NO WAY based in reality but OMG sooooooo much fun! In Carr's gritty alterna-western, sharks come up THROUGH THE GROUND to get you. Nowhere – and no one – is safe! Violent, amazing, and glorious.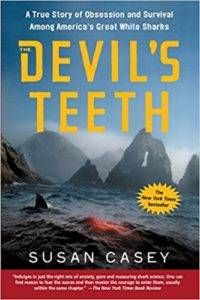 The Devil's Teeth: A True Story of Obsession and Survival Among America's Great White Sharks by Susan Casey
Casey traveled to the Farallon Islands, a tiny group of islands in dangerous waters off the coast of California, where great white sharks can be observed feeding once a year, during what is known as "shark season." In the process, Casey got a lot more adventure than she had planned.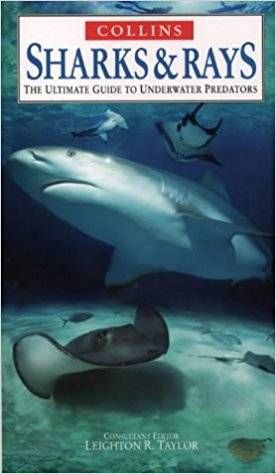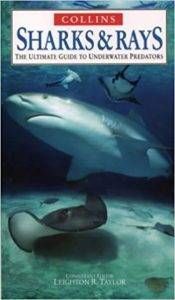 Sharks & Rays (Nature Company Guides)
Another beautiful guide to the different kinds of sharks and rays. I never get tired of looking at the pictures. And rays are some of the weirdest looking creatures on the planet. Their like swimming pancakes with smiley faces on their bellies!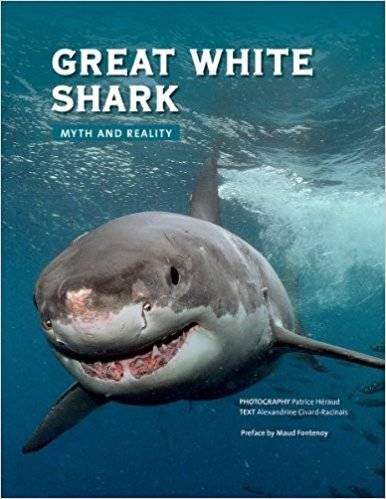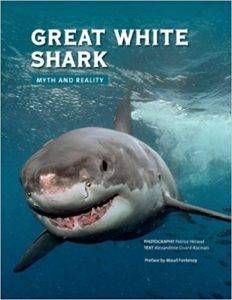 Great White Shark: Myth and Reality by Alexandrine Civard-Racinais, Patrice Heraud (Photographer)
No other book was as detrimental to a single species as Jaws was to great white sharks. (Benchley felt terrible about all the shark killings and later devoted his time and money to shark conservation.) This book discusses the myths surrounding the great white and its history.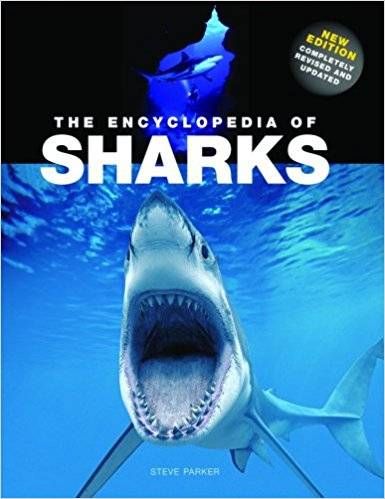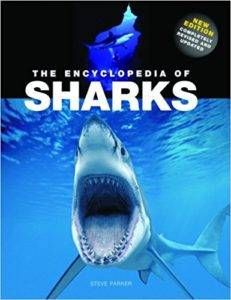 The Encyclopedia of Sharks by Steve Parker
A comprehensive look at types of sharks, their habitats and breeding, their history, and the dwindling populations and dangers that face sharks today, including finning and overfishing.