Your Moment Giveaway: Finalist #3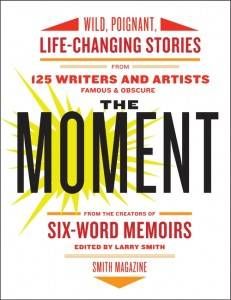 Cerridwen Johnson was chosen as one of three finalists for the Your Moment Giveaway sponsored by The Moment edited by Larry Smith of Smith Magazine, the people who brought you the six-word memoir books. The winner will be the one whose entry reposted on BookRiot.com gets the most Facebook "likes" by 11:59PM EST, Friday, January 27. The ONLY way to vote is to click the Facebook "Like" just above this text on BookRiot.com.
___________________
In September 2006, I left Tucson for The Gambia, West Africa, a country I had never heard of 10 weeks earlier. I was to be an Agriculture/Forestry volunteer with the Peace Corps. I ended up in a remote village working at the health center, the only one in quite a distance. Before my two years, I had my entire life planned out, but after serving my community in Africa, those plans changed. They taught me how lack of health care can destroy not only a person, but a whole community. They taught me how important education is, not just for the individual but for everyone around them. They taught me that you really can save the world by helping one person, then helping one person more. And what I am most grateful for, they taught me that without the noise and distractions I had always known, they taught me who I am, what I believe in and what I am capable of.