This content contains affiliate links. When you buy through these links, we may earn an affiliate commission.
This is a guest post from Freda Warrington, author of 21 fantasy novels including The Dark Arts of Blood, a new addition to the Blood Wine sequence. I live in Leicestershire, UK, with a background in graphic design and medical art. My novels include A Blackbird in Silver, A Taste of Blood Wine, Dracula the Undead, Dark Cathedral, Elfland, and The Court of the Midnight King ('A Dream of Richard III'). My present publisher is Titan Books. Follow me on Twitter @fredawarrington.
____________________
Where to start? There are so many great books out there, and it's impossible to predict a new reader's taste. As a matter of personal preference, I won't steer you towards the recent YA genre avalanche. Instead, let's sample a few popular themes from the more classic end of the genre. There are many more branches to paranormal fantasy, of course, but here is a handful of favourites to fire your imagination and make you shiver…
Vampires: Interview with the Vampire by Anne Rice (1976). We've all heard of Dracula (and *gulp* certain sparkly teenage characters who shall remain nameless). In between came this astonishing novel, probably the earliest to present the vampire as a real personality, with his own point of view. Louis de Pointe du Lac tells the story of his life to a reporter, and what a gripping, sensual, spellbinding tale it is. Rice's later novels sometimes seem to stray off in odd directions, but I absolutely loved her first one featuring tormented soul Louis. Best of all, it doesn't end with him getting staked through the heart!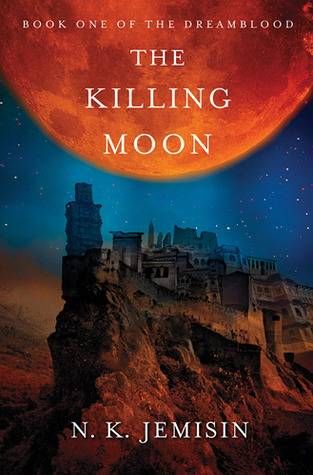 Magic: The Killing Moon by N.K. Jemisin (2012). I love a grown-up, intelligent fantasy. This captivating Nebula and World Fantasy Award-nominated novel is a million miles from the elves and dwarves of Tolkien clones. Imagine a world that is actually a moon, an Ancient Egyptian-flavoured society, a giant red planet hanging in the sky. Priests of the dream-goddess enter people's sleeping minds and harvest dream-magic in order to heal… and sometimes to kill. Jemisin creates a vibrant mixture of dream and reality, politics and action, religion, murder and magic, with strong, vivid characters whom she challenges to the limit. It's not a black-and-white story about good versus evil, but about the very human struggle of learning hard truths about life.
Ghosts: The Haunting of Hill House by Shirley Jackson (1959). The ultimate maestro of messing with your mind, Jackson presents one of the scariest classic ghost stories of all time. Subtle, funny, accessible, scary – the narrative poses a mystery. Is the book's central character, the dreamy, sensitive Eleanor, going mad and causing all these eerie happenings, or is the house itself mad – just plain evil from the day it was built? Jackson's other work is well worth a read too, not least the disturbing We Have Always Lived in the Castle.
Fallen Angels: The House of Shattered Wings by Aliette de Bodard (Gollancz and Roc, 2015). Fallen angels have become an extremely popular theme in fantasy. Franco-Vietnamese author Aliette de Bodard, winner of Hugo, Nebula, and BSFA Awards, presents a truly dark, twisted, fantastical vision of the trope in this brand-new novel. In an alternative version of Paris, still half-ruined from the aftermath of the Great Magicians' War, fallen angels are found in the ruins. Great Houses vie for power using angelic magical powers. House Silverspires, previously the leader of those power games, lies in disarray. Its magic is failing; its founder, Morningstar (guess who!), has been missing for decades, and now something from the shadows stalks its inhabitants inside their very own walls. One of the darkest and strangest fantasies I've ever read, containing the creepiest villain ever, the appalling Asmodeus, it haunts you long after you've finished it. "A Gothic Masterpiece" – according to author Tim Powers, no less.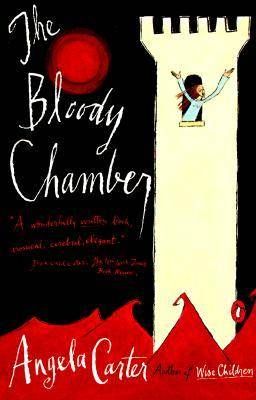 Werewolves: "The Company of Wolves" from The Bloody Chamber by Angela Carter (1979). For reasons unknown, I can't get excited about most werewolf fiction (and zombies are not my cup of tea at all). However, this short story, a fascinating re-interpretation of Little Red Riding Hood – along with its companion stories, "The Werewolf" and "Wolf Alice" – is magical, like a nested box of tales within tales. (Also, it was made into one of my favourite-ever films (by Neil Jordan, 1984)). The whole collection is worth a read. Based on the hidden themes within traditional folklore, Angela Carter's stories challenge the archetypes and stereotypes of the way women are represented in fairy tales. Many literary critics snobbishly dismiss genre fiction, forgetting that ALL fiction began as fantasy. Or should I say: fantasy has its roots in reality. To our ancestors, the fairy folk were real: they were the ghosts of the dead. The wolves prowling in the darkness beyond the campfire were real and perhaps, at certain phases of the moon, a man could turn into a wolf and back again…