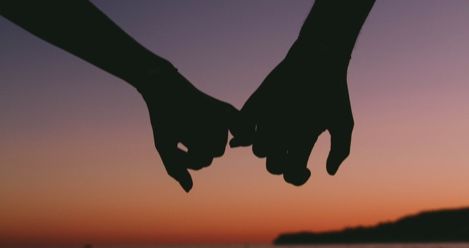 This Riot Recommendation listing your favorite unconventional YA love stories is sponsored by Flatiron Books.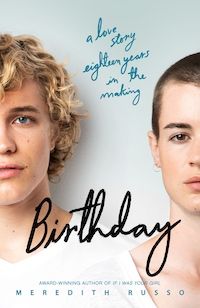 From the award-winning author of If I Was Your Girl, Meredith Russo, comes a heart-wrenching and universal story of identity, first love, and fate. Six years of birthdays reveal Eric and Morgan's destiny as they come together, drift apart, fall in love, and discover who they're meant to be—and if they're meant to be together.
---
We're a sucker for a love story. All love stories, especially the ones we usually don't get to hear about. The unconventional YA love stories are the ones we were really craving to curl up with now that we can read outside in the sunshine amongst the flowers—perfect love story reading atmosphere. And we wanted a stack to read through so we asked you to tell us your favorite unconventional YA love stories. Here's that swoon-worthy list that'll pump all the blood into even the blackest of hearts.
The Sun Is Also a Star by Nicola Yoon
The Bone Witch by Rin Chupeco
Emergency Contact by Mary H.K. Choi
The Queen of Attolia by Megan Whalen Turner
Wintersong by S. Jae-Jones
The Afterlife of Holly Chase by Cynthia Hand
When Dimple Met Rishi by Sandhya Menon
Warm Bodies by Isaac Marion
I Woke Up Dead at the Mall by Judy Sheehan
The Fault in Our Stars by John Green
Vampire Academy by Richelle Mead
Cinder by Marissa Meyer