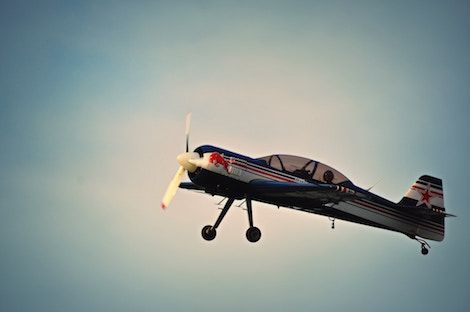 This content contains affiliate links. When you buy through these links, we may earn an affiliate commission.
Enter to win your very own library cart (in your favorite color!) Click here, or on the image below to enter:
---
Once in a while, when a nonfiction YA title hits my doorstep, I begin to think about where I've seen the topic explored before on the fiction side. Recently, the topic was young female pilots, and are we ever lucky to see this show up in YA fiction enough to pull together a solid reading list.
Let's take a look at the real and inspired-by-real and not-real-at-all-but-plausible ways that young female pilots have flown into the YA reading world.
Pairing all of these books up would offer a really spectacular reading experience, for sure.
Young Female Pilots of YA Literature
Oct. 11th, 1943—A British spy plane crashes in Nazi-occupied France. Its pilot and passenger are best friends. One of the girls has a chance at survival. The other has lost the game before it's barely begun.
When "Verity" is arrested by the Gestapo, she's sure she doesn't stand a chance. As a secret agent captured in enemy territory, she's living a spy's worst nightmare. Her Nazi interrogators give her a simple choice: reveal her mission or face a grisly execution.
As she intricately weaves her confession, Verity uncovers her past, how she became friends with the pilot Maddie, and why she left Maddie in the wrecked fuselage of their plane. On each new scrap of paper, Verity battles for her life, confronting her views on courage and failure and her desperate hope to make it home. But will trading her secrets be enough to save her from the enemy?
**Elizabeth Wein will be publishing a nonfiction title on the infamous Night Witches for YA readers in the near future, too. No publication information is available yet.
Flygirl by Sherri L. Smith
All Ida Mae Jones wants to do is fly. Her daddy was a pilot, and years after his death she feels closest to him when she's in the air. But as a young black woman in 1940s Louisiana, she knows the sky is off limits to her, until America enters World War II and the Army forms the WASP—Women Airforce Service Pilots. Ida has a chance to fulfill her dream if she's willing to use her light skin to pass as a white girl. She wants to fly more than anything, but Ida soon learns that denying one's self and family is a heavy burden, and ultimately it's not what you do but who you are that's most important.
At the height of World War II, the US Army Airforce faced a desperate need for skilled pilots—but only men were allowed in military airplanes, even if the expert pilots who were training them to fly were women. Through grit and pure determination, 1,100 of these female pilots—who had to prove their worth time and time again—were finally allowed to ferry planes from factories to bases, to tow targets for live ammunition artillery training, to test repaired planes and new equipment, and more.
Though the WASPs lived on military bases, trained as military pilots, wore uniforms, marched in review, and sometimes died violently in the line of duty, they were civilian employees and received less pay than men doing the same jobs and no military benefits, not even for burials.
Their story is one of patriotism, the power of positive attitudes, the love of flying, and the willingness to do good with no concern for personal gain.
Meet Mare, a grandmother with flair and a fascinating past. Octavia and Tali are dreading the road trip their parents are forcing them to take with their grandmother over the summer. After all, Mare isn't your typical grandmother. She drives a red sports car, wears stiletto shoes, flippy wigs, and push-up bras, and insists that she's too young to be called Grandma. But somewhere on the road, Octavia and Tali discover there's more to Mare than what you see. She was once a willful teenager who escaped her less-than-perfect life in the deep South and lied about her age to join the African American battalion of the Women's Army Corps during World War II.
Told in alternating chapters, half of which follow Mare through her experiences as a WAC member and half of which follow Mare and her granddaughters on the road in the present day, this novel introduces a larger-than-life character who will stay with readers long after they finish reading.
Want more "3 On A YA Theme" posts? Gotcha covered.