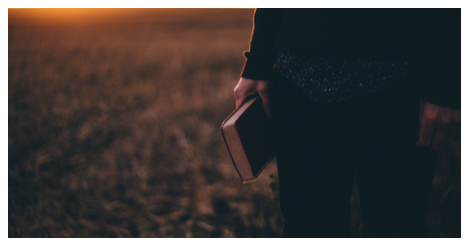 Children's
Young Adult and Middle Grade Reads From & About Countries from Trump's Travel Ban
This content contains affiliate links. When you buy through these links, we may earn an affiliate commission.
One way to resist, one way to build empathy, and one way to become a better global citizen is through books and reading.
With news of the Muslim Ban and the impact of this executive order on refugees, it felt necessary to put together a reading list. This list, though, isn't focused entirely on refugees. This is a collection of books meant for young readers — middle grade and young adult, with a few memoirs that fall within the adult realm — that are stories, both fiction and non, by and about characters and people who are from the seven countries impacted by the Muslim Ban.
Pulling this together was challenging and comes with many a caveat.
First: not all of these books fall into the category of #OwnVoices. Some are written by outsiders, though I've looked through reviews of these titles to ensure they've received vetting from trade journals.
Second: I pulled together books that were both set within a country and those which were about the refugee experience from those countries. There are war stories here, but I've purposefully left out the types of war stories that are about American soldiers returning to the US and their experience coming home. I've also included a handful of stories about immigrants, in part to offer another view of the heritage and experiences individuals have had in those cultures and countries.
Third: some of these books may be dated. Finding titles for some of these countries was an exercise in deep digging. The problem with older books set or about these countries is, of course, the volatile and changing political climates. Iraq-set books from the 1990s will color the country in a different way than Iraq-set books post-2011. Take the older books not as an exploration of today's life; take them instead as a way to put context to how these places became what they are now.
A few other observations while putting this list together: when it comes to youth literature, it appears stories in Sudan and Iran/Iraq are far more prominent and contemporary than those set in Yemen and Libya. Likewise, there are very few books from these countries for young readers that have been translated. I can imagine that having books translated from any or all of these countries would only add more to the canon of children's literature, so it's worth bringing this point up, in hopes that it can be heard. Reading, which brings education and empathy, can only be as powerful as what's available to us.
To broaden the landscape is to broaden our horizons.
Many of the refugee stories below are not set in the United States. Policy is a big reason for this, and I cannot recommend reading This Land Is Our Land by Linda Barrett Osborne enough. The chapter on refugees in this young adult nonfiction title will be a huge eye opener, even and especially for adult readers unfamiliar with America's policies and history.
This list is by no means comprehensive. I'm certainly missing titles, so if you know of others, fiction or non, comics or pose, that would be appropriate for middle grade and young adult readers, please leave suggestions in the comments.
For readers eager for a larger range of refugee stories beyond these 7 countries, here's a handy round-up of middle grade and YA titles. This list of non-fiction refugee stories for YA readers might be of interest, as might be this list of comics for understanding the refugee crisis.
Countries impacted by the Muslim Ban are listed below in alphabetical order. Book descriptions come from Goodreads/Amazon.
Iran
Dawn and Dusk by Alice Mead
For as long as thirteen-year-old Azad can remember, the Islamic Republic of Iran, where he lives in the predominantly Kurdish town of Sardasht, has been at war with Saddam Hussein's Iraq, and his country has been a harsh society full of spies, secrets, and "disappearances." Still, most of the time Azad manages to live a normal life, hanging out at the bakery next door, going to school with his friend Hiwa, playing sports, and taking care of his parrot. Then Azad learns that his town may soon become a target for Saddam's weapons of mass destruction. Now more than ever, Azad feels torn between his divorced parents and his conflicting desires to remain in his home or escape. His father is somehow connected to the police and is rooted in the town. His mother may be part of the insurgency, yet is ready to flee. How can Azad make the choice?
The story of how one boy's world was turned upside down in 1987 Iran is a timely and memorable introduction to the conflicts in the Middle East.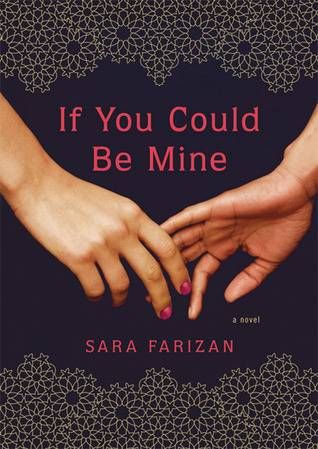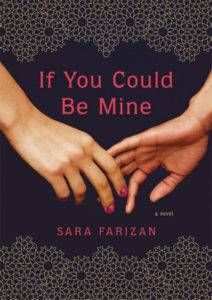 If You Could Be Mine by Sara Farizan
Seventeen-year-old Sahar has been in love with her best friend, Nasrin, since they were six. They've shared stolen kisses and romantic promises. But Iran is a dangerous place for two girls in love—Sahar and Nasrin could be beaten, imprisoned, even executed if their relationship came to light.
So they carry on in secret—until Nasrin's parents announce that they've arranged for her marriage. Nasrin tries to persuade Sahar that they can go on as they have been, only now with new comforts provided by the decent, well-to-do doctor Nasrin will marry. But Sahar dreams of loving Nasrin exclusively—and openly.
Then Sahar discovers what seems like the perfect solution. In Iran, homosexuality may be a crime, but to be a man trapped in a woman's body is seen as nature's mistake, and sex reassignment is legal and accessible. As a man, Sahar could be the one to marry Nasrin. Sahar will never be able to love the one she wants, in the body she wants to be loved in, without risking her life. Is saving her love worth sacrificing her true self?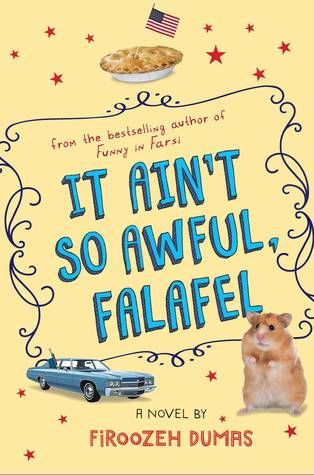 It Ain't So Awful, Falafel by Firoozeh Dumas
Zomorod (Cindy) Yousefzadeh is the new kid on the block . . . for the fourth time. California's Newport Beach is her family's latest perch, and she's determined to shuck her brainy loner persona and start afresh with a new Brady Bunch name—Cindy. It's the late 1970s, and fitting in becomes more difficult as Iran makes U.S. headlines with protests, revolution, and finally the taking of American hostages. Even mood rings and puka shell necklaces can't distract Cindy from the anti-Iran sentiments that creep way too close to home.
*Dumas is the author of two excellent memoirs about her experience as an Iranian American that are perfectly appropriate for young adult readers, too. Start with Funny in Farsi.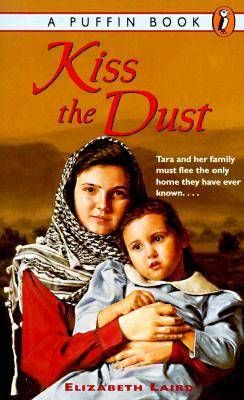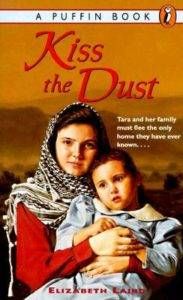 Kiss The Dust by Elizabeth Laird
For Tara, the world is turned upside down when her father's involvement in the Kurdish resistance movement forces the family to flee Iraq and eventually seek asylum in Britain.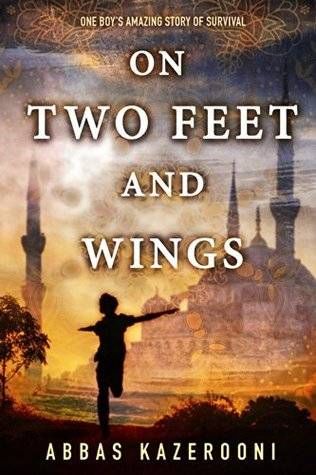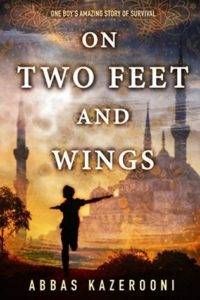 On Two Feet and Wings: One Boy's Amazing Story of Survival by Abbas Kazerooni
Close to his tenth birthday, Abbas has to leave his parents and friends to escape Tehran. The Iran-Iraq War is at its bloodiest. The ayatollahs, the rulers of Iran, have reduced the age of recruitment into the army. If Abbas doesn't leave soon, he will have to go to war.
In the strange and often frightening city of Istanbul, Abbas has to grow up fast. Living alone for twelve weeks in a rundown hotel, he has to learn to live by his wits, and watch his back. Will he ever get his dream visa to England?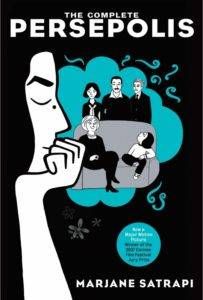 Persepolis by Marjane Satrapi
Persepolis is the story of Satrapi's unforgettable childhood and coming of age within a large and loving family in Tehran during the Islamic Revolution; of the contradictions between private life and public life in a country plagued by political upheaval; of her high school years in Vienna facing the trials of adolescence far from her family; of her homecoming–both sweet and terrible; and, finally, of her self-imposed exile from her beloved homeland. It is the chronicle of a girlhood and adolescence at once outrageous and familiar, a young life entwined with the history of her country yet filled with the universal trials and joys of growing up.
Iraq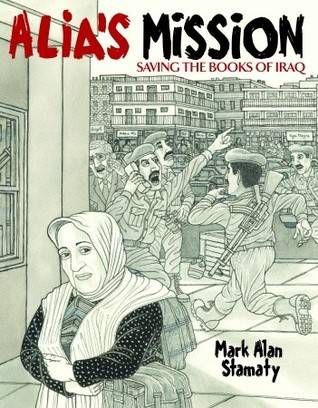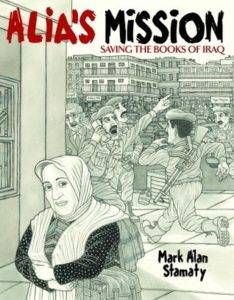 Alia's Mission: Saving The Books of Iraq by Mark Alan Stamaty
It is 2003 and Alia Muhammad Baker, the chief librarian of the Central Library in Basra, Iraq, has grown worried given the increased likelihood of war in her country. Determined to preserve the irreplacable records of the culture and history of the land on which she lives from the destruction of the war, Alia undertakes a courageous and extremely dangerous task of spiriting away 30,000 books from the library to a safe place.
Told in dramatic graphic-novel panels by acclaimed cartoonist Mark Alan Stamaty, Alia's Mission celebrates the importance of books and the freedom to read, while examining the impact of war on a country and its people.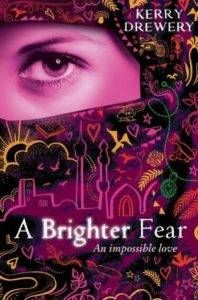 A Brighter Fear by Kerry Drewery
A beautiful love story and contemporary fairytale set against the backdrop of the Iraq war, this stunning and moving novel will break your heart, only to put it back together again…
This is the story of Lina, a teenage girl from Baghdad. It starts in 2003, as the bombs begin to fall on the city.
In it, Lina fights to survive, to find a life for herself amid the chaos of war, to find what happened to her mother in the years before the war, when she was taken away by the secret police. She also falls in love, with the one person she should never have fallen in love with.
It is many things. It is a love story, both for a country and for a person. It is about an amazing girl, growing up in the worst circumstances imaginable. It contains a necklace, that was lost but might still be found.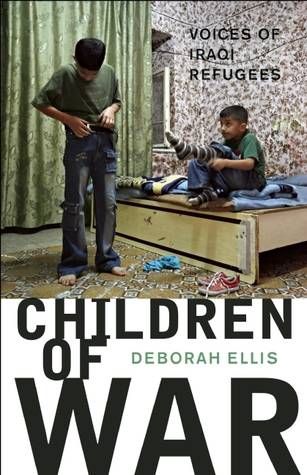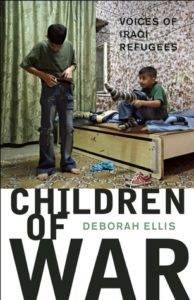 Children Of War: Voices of Iraqi Refugees by Deborah Ellis
In this book, Deborah Ellis turns her attention to the most tragic victims of the Iraq war — Iraqi children. She interviews young people, mostly refugees living in Jordan, but also a few who are trying to build new lives in North America. Some families have left Iraq with money; others are penniless and ill or disabled. Most of the children have parents who are working illegally or not at all, and the fear of deportation is a constant threat.
Ellis provides an historical overview and brief explanations of context, but other than that allows the children to speak for themselves, with minimal editorial comment or interference. Their stories are frank, harrowing and sometimes show surprising resilience, as the children try to survive the consequences of a war in which they played no part.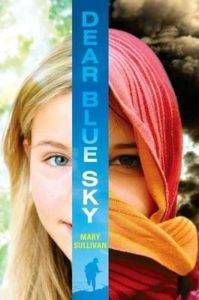 Dear Blue Sky by Mary Sullivan
Ever since her brother Sef left for Iraq, Cassie has felt like her life is falling apart. Her parents are fighting over her brother having gone to war. Her smart, beautiful sister is messing up. Her little brother, who has Down syndrome, is pretending he's a Marine. And her best friend no longer has time for her. In her loneliness Cassie turns to a surprising source of comfort: Blue Sky, an Iraqi girl she meets through her blog. The girls begin a correspondence and Cassie learns that when Blue Sky says "I want my life back," she means something profound, as she can no longer venture out in her destroyed city. Cassie takes strength from Blue Sky's courage and is inspired to stop running away from the pain, and to reclaim her life.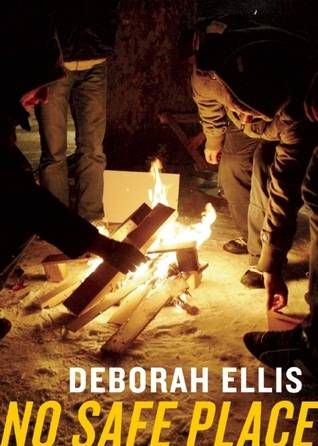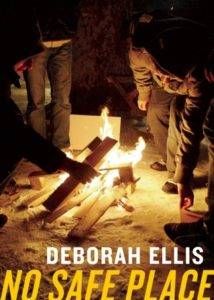 No Safe Place by Deborah Ellis
Orphaned and plagued with the grief of losing everyone he loves, fifteen-year-old Abdul has made a long, fraught journey from his war-torn home in Baghdad, only to end up in The Jungle — the squalid, makeshift migrant community in Calais.
When an altercation at the soup kitchen ends up with him accidently stabbing a policeman, Abdul has to flee, and in desperation he takes a spot in a small boat heading to England. A sudden skirmish leaves the boat stalled in the middle of the Channel, the pilot dead, and four young people remaining — Abdul; Rosalia, a Romani girl who has escaped from the white slave trade; Cheslav, gone AWOL from a Russian military school; and Jonah, the boat pilot's ten-year-old nephew.
The four of them end up hijacking a yacht and, despite their fear and mistrust, they form a kind of makeshift family. And as the authorities close in on them, they find refuge in an unusual place — a child's secret cave on the English coast.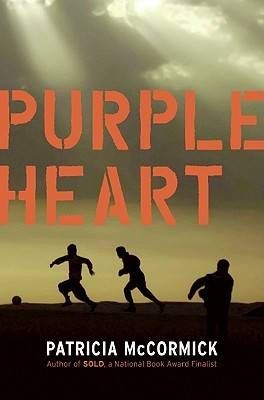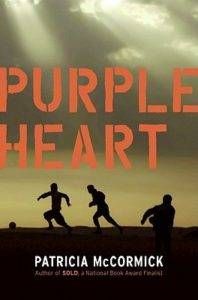 Purple Heart by Patricia McCormick
When Private Matt Duffy wakes up in an army hospital in Iraq, he's honored with a Purple Heart. But he doesn't feel like a hero.
There's a memory that haunts him: an image of a young Iraqi boy as a bullet hits his chest. Matt can't shake the feeling that he was somehow involved in his death. But because of a head injury he sustained just moments after the boy was shot, Matt can't quite put all the pieces together.
Eventually Matt is sent back into combat with his squad—Justin, Wolf, and Charlene—the soldiers who have become his family during his time in Iraq. He just wants to go back to being the soldier he once was. But he sees potential threats everywhere and lives in fear of not being able to pull the trigger when the time comes. In combat there is no black-and-white, and Matt soon discovers that the notion of who is guilty is very complicated indeed.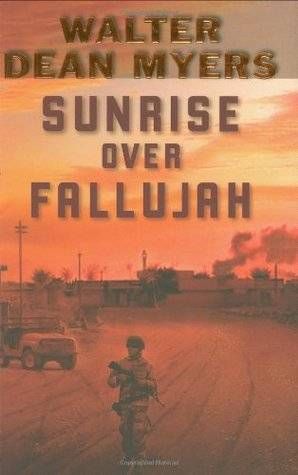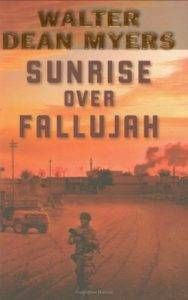 Sunrise Over Fallujah by Walter Dean Myers
Robin "Birdy" Perry, a new army recruit from Harlem, isn't quite sure why he joined the army, but he's sure where he's headed: Iraq. Birdy and the others in the Civilian Affairs Battalion are supposed to help secure and stabilize the country and successfully interact with the Iraqi people. Officially, the code name for their maneuvers is Operation Iraqi Freedom. But the young men and women in the CA unit have a simpler name for it:
WAR.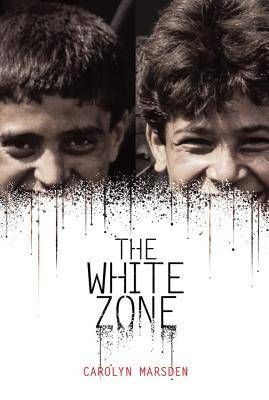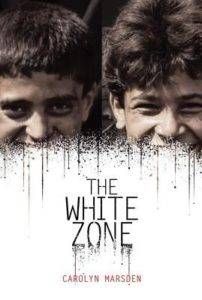 The White Zone by Carolyn Marsden
Nouri and his cousin Talib can only vaguely remember a time before tanks rumbled over the streets of their Baghdad neighborhood—when books, not bombs, ruled Mutanabbi Street. War has been the backdrop of their young lives. And now Iraq isn't just at war with Americans. It's at war with itself. Sunnis fight Shiites, and the strife is at the boys' doorsteps. Nouri is Shiite and Talib is half Sunni. To the boys, it seems like only a miracle can mend the rift that is tearing a country and a family apart.
In early 2008, Iraq experienced a miracle. Snow fell in Baghdad for the first time in living memory. As snow covered the dusty streets, the guns in the city grew silent and there was an unofficial ceasefire. During these magical minutes, Sunni and Shiite differences were forgotten. There was no green zone, no red zone. There was only the white zone.
Against this real-life backdrop, Nouri and Talib begin to imagine a world after the war.
Libya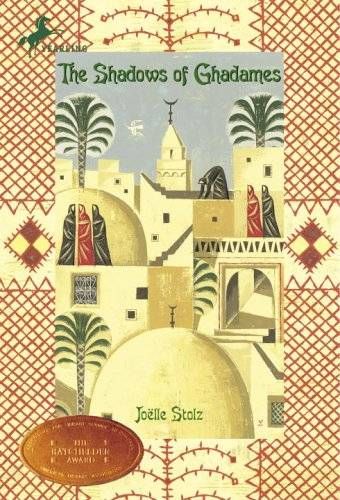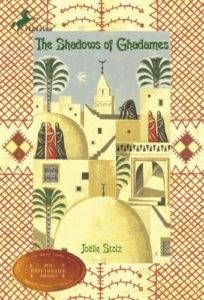 The Shadows of Ghadames by Joelle Stolz, translated by Catherine Temerson
In the Libyan city of Ghadames, Malika watches her merchant father depart on one of his caravan expeditions. She too yearns to travel to distant cities, and longs to learn to read like her younger brother. But nearly 12 years old, and soon to be of marriagable age, Malika knows that—like all Muslim women—she must be content with a more secluded, more limited life. Then one night a stranger enters her home . . . someone who disrupts the traditional order of things—and who affects Malika in unexpected ways.
Somalia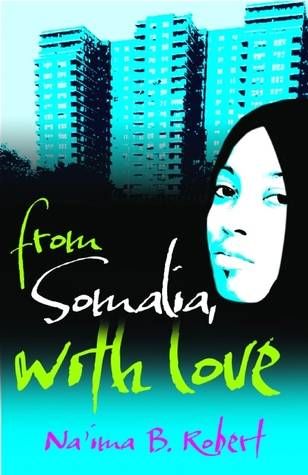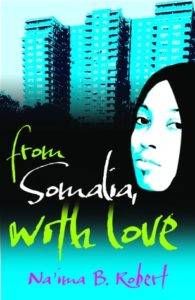 From Somalia With Love by Na'ima B. Robert
My name is Safia Dirie. My family has always been my mum, Hoyo, and my two older brothers, Ahmed and Abdullahi. I don't really remember Somalia – I'm an East London girl, through and through. But now Abo, my father, is coming from Somalia to live with us, after 12 long years. How am I going to cope? Safia knows that there will be changes ahead but nothing has prepared her for the reality of dealing with Abo's cultural expectations, her favourite brother Ahmed's wild ways, and the temptation of her cousin Firdous's party-girl lifestyle. Safia must come to terms with who she is – as a Muslim, as a teenager, as a poet, as a friend, but most of all as a daughter to a father she has never known. Safia must find her own place in the world, so both father and daughter can start to build the relationship they both long for.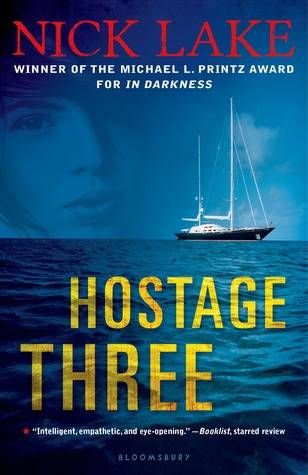 Hostage Three by Nick Lake
The last thing Amy planned to do this summer was sail around the world trapped on a yacht with her father and her stepmother. Really, all she wanted was to fast-forward to October when she'll turn eighteen and take control of her own life.
Aboard the Daisy May, Amy spends time sunbathing, dolphin watching and forgetting the past as everything floats by . . . until one day in the Gulf of Aden another boat appears. A boat with guns and pirates – the kind that kill.
Immediately, the pirates seize the boat and its human cargo. Hostage One is Amy's father – the most valuable. Hostage Two: her stepmother. And Hostage Three is Amy, who can't believe what's happening. As the ransom brokering plays out, Amy finds herself becoming less afraid, and even
stranger still, drawn to one of her captors, a teenage boy who wants desperately to be more than who he has become. Suddenly it becomes brutally clear that the price of life and its value are two very different things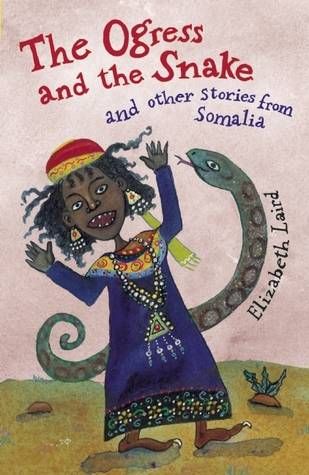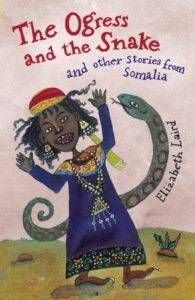 The Ogress and The Snake and Other Stories From Somalia by Elizabeth Laird
For millennia, Somalia has been crossed and recrossed by camel caravans of merchants, bringing with them stories such as "The Good Prince," in which a kindhearted prince conquers the evil magic of a beautiful sorceress, and "The Ogress and the Snake," a Somali Hansel and Gretel story about five little girls, abandoned in the desert, who take refuge in the house of a man-eating ogress. Elizabeth Laird heard many of these tales in Jigjiga, the capital of Ethiopia's Somali region. She gathers together the finest of them in The Ogress and the Snake and Other Stories from Somalia. The stories abound with colorful characters — Deya Ali, the greedy trickster fox; Kabaalaf the shopkeeper, crooked as a jug-handle, who meets his match in the slippery Hirsi; and the miraculous (and bodyless) Head, whose magic powers conjure up a talking camel and bring him a princess. These and the other magical tales in this delightful collection are the perfect introduction to a fascinating and little-known country.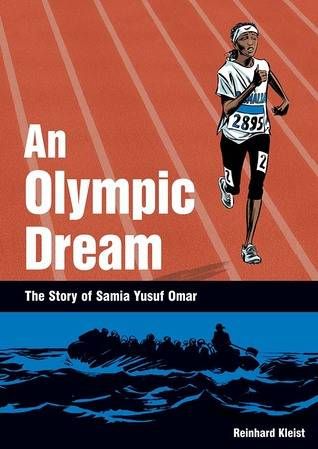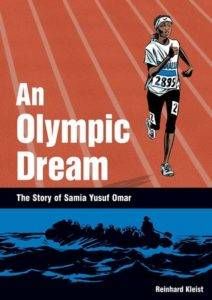 An Olympic Dream: The Story of Samia Yusuf Omar by Reinhard Kleist
The image of Samia Yusuf Omar running for last place at the 2008 Beijing Olympics will forever be imprinted in the minds of all who saw it: The lean Somalian, wearing knee-length leggings and a baggy T-shirt, came in seconds behind her competitors. What the cheering crowd couldn't know then was what it took to get there. An Olympic Dream follows Omar's second attempt to represent her country at the Olympics, this time in London. Reinhard Kleist pictures the athlete training in one of the most dangerous cities in the world; her passage through Sudan and into Libya; and her fateful attempt to reach Europe. By telling the story of one remarkable woman, Kleist gives voice to the thousands of migrants who risk their lives daily for a better future.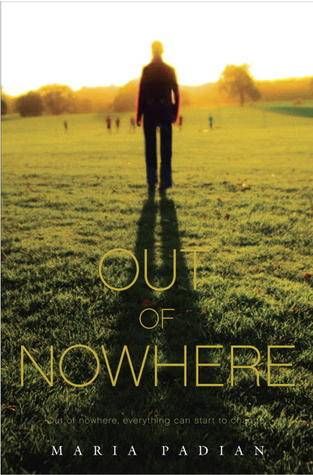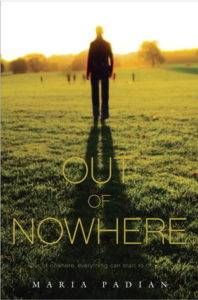 Out Of Nowhere by Maria Padian
At Maquoit High School, Tom Bouchard has it made: captain and star of the soccer team, boyfriend to one of the prettiest, most popular girls, and third in his class, likely to have his pick of any college, if he ever bothers filling out his applications. But life in his idyllic small Maine town quickly gets turned upside down after the events of 9/11.
Enniston has become a "secondary migration" location for Somali refugees, who are seeking a better life after their country was destroyed by war—they can no longer go home. Tom hasn't thought much about his Somali classmates until four of them join the soccer team, including Saeed. He comes out of nowhere on the field to make impossible shots, and suddenly the team is winning, dominating even; but when Saeed's eligibility is questioned and Tom screws up in a big way, he's left to grapple with a culture he doesn't understand and take responsibility for his actions. Saeed and his family came out of nowhere and vanish just as quickly. And Tom may find himself going nowhere, too, if he doesn't start trying to get somewhere.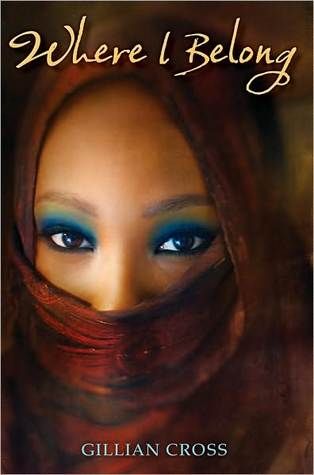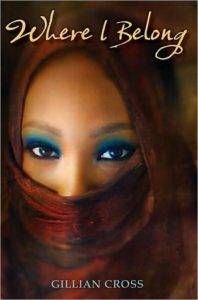 Where I Belong by Gillian Cross
In the hot desert of Somalia, Mahmoud is kidnapped and held for a ten thousand-dollar ransom. His older sister, Khadija, is in London, thousands of miles away; and yet Mahmoud s life is in her hands. Someone has discovered her identity, that she is Qarsoon the Hidden One the face of famous fashion designer Sandy Dexter s newest collection. Who can Khadija trust to help her? She now must appear as planned on the Fashion Week runway. Only then can she possibly earn the money to save Mahmoud s life. Also embroiled in the mess is Abdi, a fourteen-year-old boy coming to terms with the mysterious disappearance of his father, and Freya, the totally unfashionable daughter of Sandy Dexter, trying to find her place in her mother s world of haute couture.
Sudan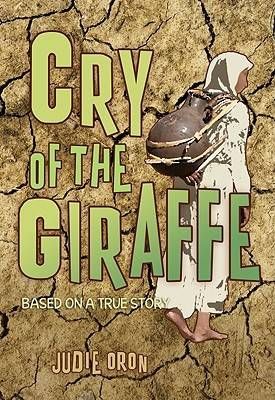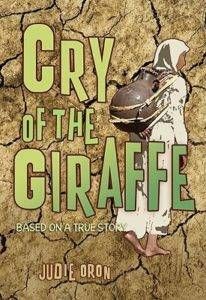 Cry of the Giraffe by Judie Oron
One girl's harrowing trek from exile and slavery to hope in a new land — all based on a true story. In the early 1980s, thousands of Ethiopian Jews fled the civil unrest, famine and religious persecution of their native land in the hopes of being reunited in Yerusalem, their spiritual homeland, with its promises of a better life. Wuditu and her family risk their lives to make this journey, which leads them to a refugee camp in Sudan, where they are separated. Terrified, 15-year-old Wuditu makes her way back to Ethiopia alone. "Don't give up, Wuditu! Be strong!" The words of her little sister come to Wuditu in a dream and give her the courage to keep going. Wuditu must find someone to give her food and shelter or she will surely die. Finally Wuditu is offered a solution: working as a servant. However, she quickly realizes that she has become a slave. With nowhere else to go, she stays — until the villagers discover that she is a falasha, a hated Jew. Only her dream of one day being reunited with her family gives her strength — until the arrival of a stranger heralds hope and a new life in Israel. With her graceful long neck, Wuditu is affectionately called "the giraffe."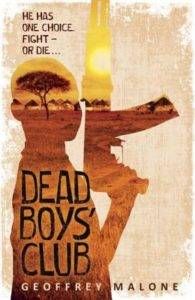 Dead Boys' Club by Geoffrey Malone
'If they ever come here,' his father had warned, 'Drop everything. Just run and hide!' And now they were here. God's Freedom Army or whatever their name was. Bringers of blood and suffering.' Rebels! Killers! Every one of them. Hundreds of thousands of children are abducted from their homes and used as boy soldiers. This is the story of one them. 12-year-old Sam is ripped from his village in Uganda and forced to march with rebel soldiers to their training camp in southern Sudan. A weapon is thrust into his innocent young hands and his life becomes that of enemies and battles, violence and death, as he's turned into a soldier. With no escape, danger is around every corner, the threat of death is everywhere. But there are ways to survive. Sam becomes friends with a fellow boy soldier and together their dreams of escape become a strength. Together, they are ready to fight.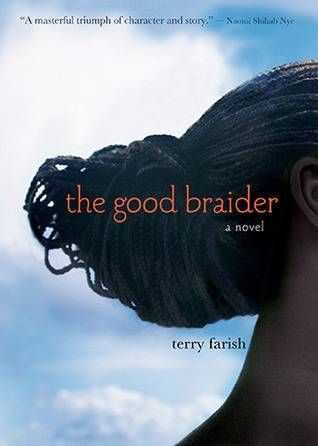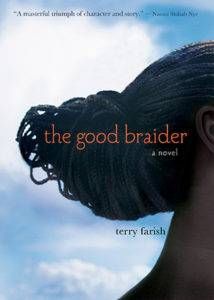 The Good Braider by Terry Farish
In spare free verse laced with unforgettable images, Viola's strikingly original voice sings out the story of her family's journey from war-torn Sudan, to Cairo, and finally to Portland, Maine. Here, in the sometimes too close embrace of the local Southern Sudanese Community, she dreams of South Sudan while she tries to navigate the strange world of America a world where a girl can wear a short skirt, get a tattoo or even date a boy; a world that puts her into sharp conflict with her traditional mother who, like Viola, is struggling to braid together the strands of a displaced life.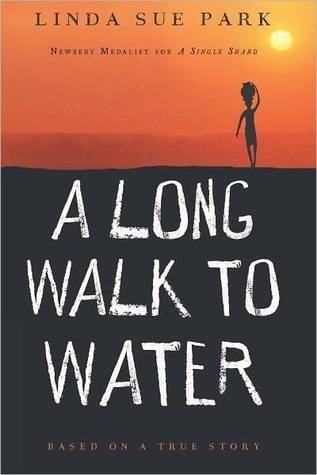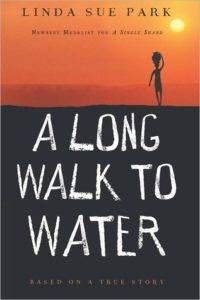 A Long Walk to Water by Linda Sue Park
A Long Walk to Water begins as two stories, told in alternating sections, about a girl in Sudan in 2008 and a boy in Sudan in 1985. The girl, Nya, is fetching water from a pond that is two hours' walk from her home: she makes two trips to the pond every day. The boy, Salva, becomes one of the "lost boys" of Sudan, refugees who cover the African continent on foot as they search for their families and for a safe place to stay. Enduring every hardship from loneliness to attack by armed rebels to contact with killer lions and crocodiles, Salva is a survivor, and his story goes on to intersect with Nya's in an astonishing and moving way.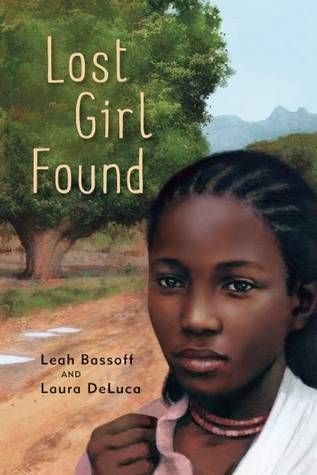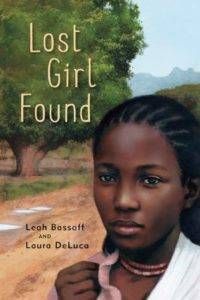 Lost Girl Found by Leah Bassoff and Laura DeLuca
For Poni, life in her small village in southern Sudan is simple and complicated at the same time. Stay in school. Beat up any boy who tries to show attention. Watch out for the dangers in the river. But then the war comes. When soldiers arrive in her village, and bombs begin to rain from the sky, there is only one thing for Poni to do. Run for her life. Though many of the villagers do not escape, she does. An unknown man carries her across the river, and then she is walking — a long, dusty trek across the African countryside with thousands of refugees. Along the way, many die from starvation, land mines, wild animals, and despair, but Poni does not, driven by the sheer will to survive and the hope that she can make it to the Kakuma refugee camp in Kenya, and one day be reunited with her family. Even more than the dramatic events of the story, it is Poni's frank and single-minded personality that carries this novel. In a heartbreaking final twist, she finds her mother just as she is about to leave for the U.S., and must make the hardest decision of all.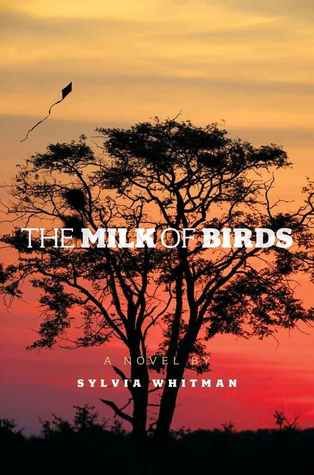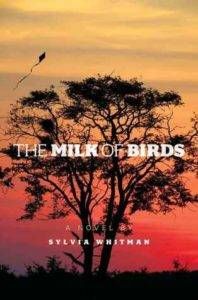 The Milk of Birds by Sylvia Whitman
Fifteen-year-old Nawra lives in Darfur, Sudan, in a camp for refugees displaced by the Janjaweed's trail of murder and destruction. Nawra cannot read or write, but when a nonprofit organization called Save the Girls pairs her with an American donor, Nawra dictates her thank-you letters. Putting her experiences into words begins to free her from her devastating past—and to brighten the path to her future.
K. C. is an American teenager from Richmond, Virginia, who hates reading and writing—or anything that smacks of school. But as Nawra pours grief and joy into her letters, she inspires K. C. to see beyond her own struggles. And as K. C. opens her heart in her responses to Nawra, she becomes both a dedicated friend and a passionate activist for Darfur.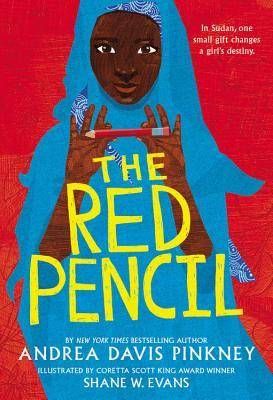 The Red Pencil by Andrea Davis Pinkney
Finally, Amira is twelve. Old enough to wear a toob, old enough for new responsibilities. And maybe old enough to go to school in Nyala–Amira's one true dream.
But life in her peaceful Sudanese village is shattered when the Janjaweed arrive. The terrifying attackers ravage the town and unleash unspeakable horrors. After she loses nearly everything, Amira needs to dig deep within herself to find the strength to make the long journey–on foot–to safety at a refugee camp. Her days are tough at the camp, until the gift of a simple red pencil opens her mind–and all kinds of possibilities.
Syria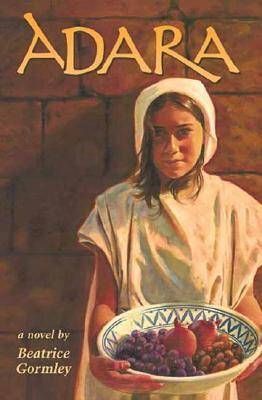 Adara by Beatrice Gormley
"The soldier heaved me over his shoulder as if I were a spring lamb.
"I am not Israelite!" I screamed.
I beat his back, hurting my hands. "Let me go.""
Adara has always longed to do the things that well-brought-up girls of her time are not supposed to do. She wants to learn to read and write — like men. And she wants the freedom to travel — like men — outside the boundaries of her sheltered life.One day she awakens to a blast of trumpets as the Israelites and Arameans battle just outside the safety of her village walls. Curious, Adara sneaks out to see the battle. Little does she know that this will be her last day of freedom for a very long time.Sold into slavery, Adara becomes a servant to General Namaan and his family and begins a remarkable journey of self-discovery, healing, and redemption — a journey that, in the end, faces her with the hardest decision of her life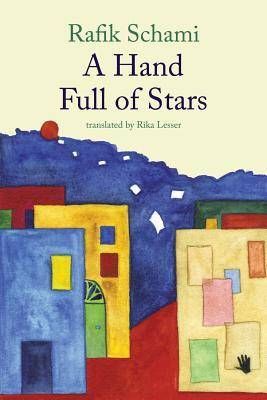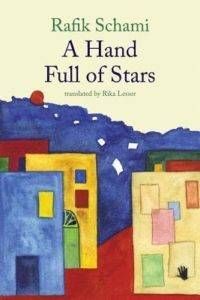 A Hand Full of Stars by Rafik Schami, translated by Rika Lessker
Amid the turmoil of modern Damascus, one teenage boy finds his political voice in a message of rebellion that echoes throughout Syria and as far away as Western Europe. Inspired by his dearest friend, old Uncle Salim, he begins a journal to record his thoughts and impressions of family, friends, life at school, and his growing feelings for his girlfriend, Nadia. Soon the hidden diary becomes more than just a way to remember his daily adventures; on its pages he explores his frustration with the government injustices he witnesses. His courage and ingenuity finally find an outlet when he and his friends begin a subversive underground newspaper. Warmed by a fine sense of humor, this novel is at once a moving love story and a passionate testimony to the difficult and committed actions being taken by young people around the world.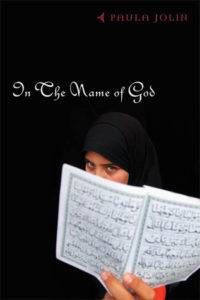 In The Name of God by Paula Jolin
Seventeen year-old Nadia is an excellent student, daughter and sister, and above all wants to be the best Muslim she can be. But she's conflicted about her Westernized peers, the economic, social and political struggles of her country, and the war raging in Iraq. When her cousin is arrested by the authorities for speaking out, Nadia finds herself drawn into the world of Islamic fundamentalism, contemplating making the ultimate sacrifice to take a stand for her people and her religion.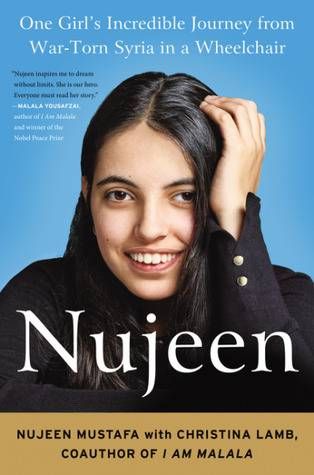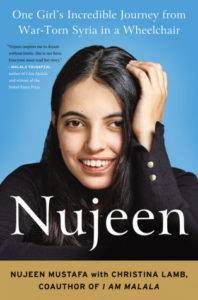 Nujeen: One Girl's Incredible Journey from War-Torn Syria in a Wheelchair by Nujeen Mustafa with Elizabeth Lamb
For millions around the globe, sixteen-year-old Nujeen Mustafa embodies the best of the human spirit. Confined to a wheelchair because of her cerebral palsy and denied formal schooling in Syria because of her illness, Nujeen taught herself English by watching American soap operas. When her small town became the epicenter of the brutal fight between ISIS militants and US-backed Kurdish troops in 2014, she and her family were forced to flee.
Despite her physical limitations, Nujeen embarked on the arduous trek to safety and a new life. The grueling sixteen-month odyssey by foot, boat, and bus took her across Turkey and the Mediterranean to Greece, through Macedonia to Serbia and Hungary, and finally, to Germany. Yet, in spite of the tremendous physical hardship she endured, Nujeen's extraordinary optimism never wavered. Refusing to give in to despair or see herself as a passive victim, she kept her head high. As she told a BBC reporter, "You should fight to get what you want in this world."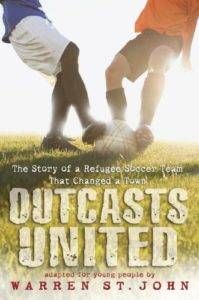 Outcasts United: The Story of a Refugee Soccer Team That Changed a Town by Warren St. John (features refugees from Syria, Iraq, and other war-town countries)
Based on the adult bestseller, Outcasts United: An American Town, a Refugee Team, and One Woman's Quest to Make a Difference, this young people's edition is a complex and inspirational story about the Fugees, a youth soccer team made up of diverse refugees from around the world, and their formidable female coach, Luma Mufleh. Clarkston, Georgia, was a typical southern town until it became a refugee resettlement center. The author explores how the community changed with the influx of refugees and how the dedication of Lumah Mufleh and the entire Fugees soccer team inspired an entire community.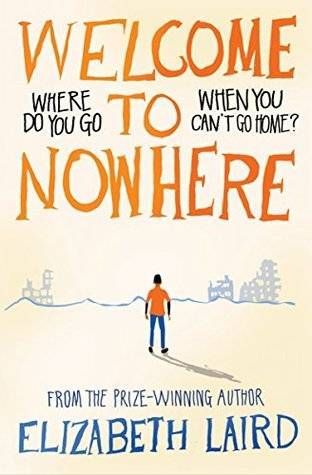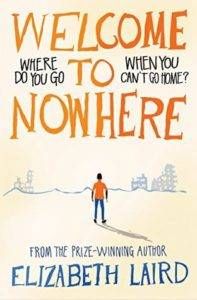 Welcome To Nowhere by Elizabeth Laird
Twelve-year-old Omar and his brothers and sisters were born and raised in the beautiful and bustling city of Bosra, Syria. Omar doesn't care about politics – all he wants is to grow up to become a successful businessman who will take the world by storm. But when his clever older brother, Musa, gets mixed up with some young political activists, everything changes . . .
Before long, bombs are falling, people are dying, and Omar and his family have no choice but to flee their home with only what they can carry. Yet no matter how far they run, the shadow of war follows them – until they have no other choice than to attempt the dangerous journey to escape their homeland altogether. But where do you go when you can't go home?
Yemen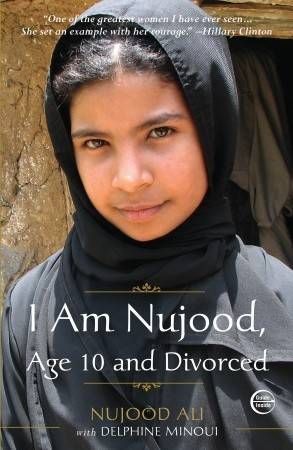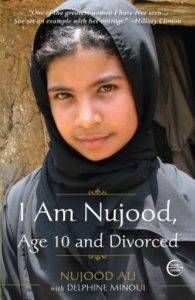 I Am Nujood, Age 10 and Divorced by Nujood Ali and Delphine Minoui, translated by Linda Coverdale
Nujood Ali's childhood came to an abrupt end in 2008 when her father arranged for her to be married to a man three times her age. With harrowing directness, Nujood tells of abuse at her husband's hands and of her daring escape. With the help of local advocates and the press, Nujood obtained her freedom—an extraordinary achievement in Yemen, where almost half of all girls are married under the legal age. Nujood's courageous defiance of both Yemeni customs and her own family has inspired other young girls in the Middle East to challenge their marriages. Hers is an unforgettable story of tragedy, triumph, and courage.