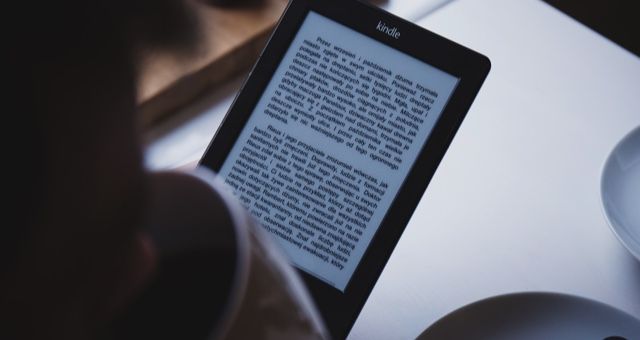 Lists
7 Young Adult Books with Unconventional Narrative Structures
This content contains affiliate links. When you buy through these links, we may earn an affiliate commission.
Where'd You Go, Bernadette? opened up new narrative horizons for me. A fiction book composed of lists, transcripts, and more? Yes, please. I began this journey of seeking out books with unusual narrative structures, which isn't the easiest category to find on lists. It gave booksellers a big challenge when I asked for recommendations at bookstores. I wanted more.
And I was looking for books that went beyond a shifting point of view. I loved those books, certainly, but these were narratives that played with the rules of the game.
But the problem I started facing was that many of the books that qualified sometimes ventured into unreadable for me. The narratives were just too hard to navigate and the payoff when I muddled through wasn't enough. But one day at one of my favorite bookstores in Chicago, The Book Cellar, a book seller presented me with a young adult book that fit the bill.
It was the beginning of the end. What I discovered was that there are lots of clever YA books out there with incredibly innovative structures. Moreover, given the genre, there was a certain level of comprehensibility that the books required. Even more important, the books were fun to read. So I present you all with my list of seven YA books that have unusual narrative structures. Some are a combination of transcripts; others are a combination of mediums. They cover a variety of genres including teen romance, science fiction, and our U.S. criminal justice system.
Me Being Me is a book entirely made of lists by teenage Darren. The entire narrative. Life hasn't been going well for him. His parents are getting divorced and his brother has just gone off to college. He breaks down all components of his life into a series of lists that tell a compelling coming of age story.
Illuminae by Amie Kaufman and Jay Kristoff
Illuminae is the first book in a very compelling three part trilogy. The book is a dossier of classified memos, chats, emails and much more. It had all the hallmarks of books I avoid—mysterious disease that breaks out on a ship, terrifying AI—but somehow I fought past those issues and was absolutely riveted. The story focuses on Kady and Ezra who had just broken up to see the end of their world. The home is an illegal mining camp on a frozen planet that was attacked by a rival mining corporation. The two are among the lucky few who board escaping ships. But their problems are not over yet.
This book is composed of illustrations and charts, as well as straight out narration. It's the story of Maddy, a young woman who was born with a compromised immune system and cannot leave her environmentally controlled home. She lives through her school work, movies, and novels. But that changes when new neighbors move in next door.
This was the book that changed everything, as I noted in the introduction. It's a fictional oral history, which had never occurred to me, especially since I was an oral historian myself.
Just before prom, Avery Dennis, head of the Prom Committee, finds herself dateless. She decides to turn her oral history project for her American history class into an exploration of her dating life; she interviews all of her ex-boyfriends. I initially was turned off by Avery's character, but by the end I really liked her. There's a semi-sequel in the same format called The Date to Save.
Monster by Walter Dean Myers
On a more serious note, Monster deals with the realities of racism and the brutality of incarceration in the U.S. In the book, Steve Harmon, a 16-year old boy, is on trial for accessory to murder. The experience is so bewildering he begins to imagine the experience like a film. The entire work is laid out like a screenplay with instructions on camera shots and angles. A very compelling work.
I loved loved loved this book. The story is told akin to choosing your own path stories, but in a more satisfactory way. Jane is invited by her wealthy friend Kiran Thrash to her family's island for their annual gala; Jane decides to go because she had promised her recently deceased Aunt Magnolia to accept the invitation. But when Jane gets to the island, she learns there is more than a gala brewing. At a critical juncture, she hears a bell and she has to decide to follow her friend, the stern housekeeper, the dog, her friend's attractive but rakish brother, or a mysterious little girl. Each choice take Jane into a different type of novel, ranging from mystery, gothic horror, space opera, and more. Unlike many choose your own path stories, there's no flipping back and forth between pages.
This book is about the responsibility of art to society and disillusionment with our idols as told through articles, interviews, and more. Miri Tan and her friends love the novel Undertow by Fatima Ro. When the author comes to visit her town, she conspires to get close to the author and it works. All four of her friends, including newcomer Jonah, begin regularly hanging out with the author. But then everything inexplicably goes wrong when the past comes up for one of the four.
---
If you are keen on more books like this, here's my list of non-YA books that have interesting structures and here is another list of 7 books with unusual structures.