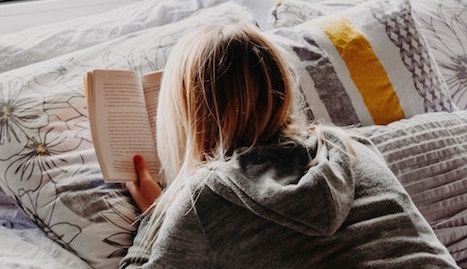 Opinion
Young Adult Books (and Why We Should Celebrate Them)
This content contains affiliate links. When you buy through these links, we may earn an affiliate commission.
This is a guest post from Jessica Tierney. Jess is a media assistant by day and a fitness instructor by night. She loves to read all the books, especially YA, in between her day/night jobs. Obsessed with all things British, she moved to London. While there she spent a lot of time traveling the world, reading books and ended up getting an MA in children's literature. She currently resides in Long Beach, California. You can follow her on Twitter, but she rarely posts and mostly just stalks Sarah Dessen + J.K. Rowling.
---
Young Adult books are so underrated. Can we just talk about the injustice they suffer?
"Isn't that a kids book?"
"Aren't you a little too old to be reading _________?"
"Wouldn't you rather read a real book?"
Stop. Stop. Stop.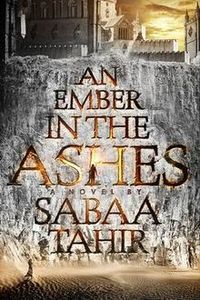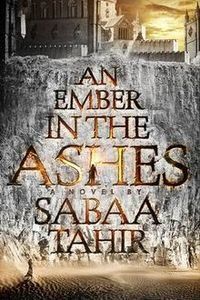 Young Adult books are real books, first of all. They are filled with hopes and dreams and magic. Sometimes with blood, gore and darkness. There are so many genres and sub-genres and themes woven into them that you could be reading a sci-fi/fantasy book while also reading a romance where the main character is suffering through the loss of her family. I'm not kidding, that particular book is called An Ember in the Ashes by Sabaa Tahir. And it's incredible.
I just think we should take a minute to give them some credit. These YA books and authors are changing the world. Especially since so. many. movies/TV shows are based off them: To All the Boys I've Loved Before, Love, Simon, Ready Player One, The Darkest Minds and on and on and on.
It's just that, people are going to see these movies. They rave about them. How great the actor was, how incredible the director was and what a clever scene/moment/line was. But before the movie could be made and before you could swoon over Noah Centineo (To All the Boys I've Loved Before, go watch it) there had to be an author.
Soooo…let's celebrate them. The YA authors. The words they wrote and rewrote and probably hated. They create books that not just young readers will enjoy. Older readers will enjoy it, too. Because the stuff you go through when you're 14, 15, 16…are pivotal in making you, well, you. We've all been there. That age. That moment. That first kiss, love, heartbreak. And these authors understand that and create books so that all of us can understand it, remember it and celebrate it. I'm going to celebrate them. Let's throw them a little party. Right here.
Wohoooooo! You did it! Congratulations! You are incredible! Have some cake! And Wine!
For prosperity, here are five YA books that you should read. Each one is different from the last. And after you read one go tell some people about it.