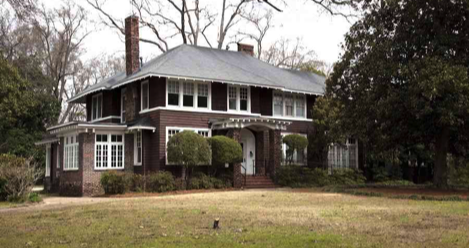 You Can Now AirBnB the Home of F. Scott and Zelda Fitzgerald: Critical Linking, May 30, 2018
We're giving away $500 to spend at the bookstore of your choice! Click here, or on the image below to enter:

---
The rentable apartment occupies part of the F. Scott Fitzgerald Museum in Montgomery, an operation run out of the house in which the Fitzgeralds lived in 1931 and 1932. For the increasingly troubled Zelda, those years constituted time in between hospitalizations. She had come from the Swiss sanatorium that diagnosed her with schizophrenia. She would afterward go to Johns Hopkins Hospital in Baltimore, where she would write an early version of her only novel Save Me the Waltz, a roman à clef about the Fitzgerald marriage. For Scott's part, the Montgomery years came in the middle of his work on Tender is the Night, the follow-up to The Great Gatsby for which critics had been waiting since that book's publication in 1925.
You can AirBnB the home of F. Scott and Zelda Fitzgerald. Burn some sage and hope they don't visit you in the night.
---
Well @Casanvar you were a leader in getting us fans to go donkey balls to the wall to #SaveTheExpanse and we are all winners!

Amazon Officially Renews #TheExpanse for Season 4 | Three If By Space https://t.co/5CUzbAuegC pic.twitter.com/9eMTSxn6CY

— Tom Gardiner (@Thogar) May 26, 2018
Good news for fans of The Expanse!
---
The U.S. Social Security Administration (a bit like S.H.I.E.L.D., presumably) released data of 2017's 1,000 most popular baby names. Just like at the box office, it's no surprise that Marvel are dominating the top spots, and the data has some…interesting results.