Mystery/Thriller
Yes, It Still Hurts to Read Racist Depictions in an Otherwise Good Book
This content contains affiliate links. When you buy through these links, we may earn an affiliate commission.
I try not to let it bother me, but reading racist depictions in an otherwise good book has a tendency to spoil the reading for me. I should be used to it: I'm an English major and book lover, and I know the world and writers haven't always approached encounters with people of color from an enlightened, 21st century*, PC point of view. But I'm not immune to the hurt reading racist, homophobic, [insert other prejudice here] writing still causes me.
*I wish we were finally at a place where I could definitively say we are all enlightened in the 21st century. That the color of your skin is no longer a talking point or issue. But,
Here I am, in 2017, writing about it and my feelings.

Or read the news about retired tennis players who think they can talk shit about a beloved, international star and the color of her baby-to-be's skin?

Don't mess with Serena Williams, or her unborn baby

. Also? Shut. Up.
I went on vacation to St. Thomas recently – 1/4 family trip and 3/4 beachy Carnival good time – and of course I had to bring along some really good books. I did my research, picking books with island themes – I even made myself not bring along some old classic favorites as rereads, because I wanted my island life reading to be fresh and new. I brought two books (remember, Carnival!): The Land of Love and Drowning by Tiphanie Yanique, the Book Rioters must-read that's been on my TBR since 2014 and omg was it a perfect choice; and A Caribbean Mystery, a Miss Marple romp by Agatha Christie.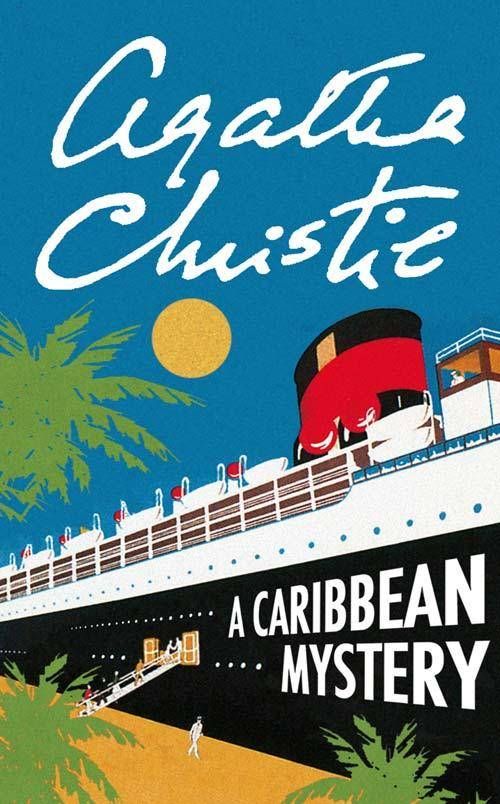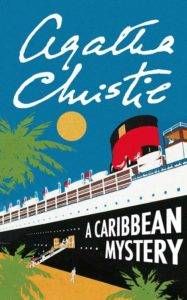 I started off light, and things in the Miss Marple mystery were coming along swimmingly: we were on an island at an upscale resort retreat; the tourists enjoying their all-inclusive extended vacation came from a variety of countries and spoke a variety of languages; and even though the help was native/of color, I didn't have a problem. This is fairly standard with island books: the traveling tourists looking for rum, exotic adventures and a good tan, the locals providing all the hard work. Got it.
Oh, and there was a mysterious death, and then an outright murder, and Miss Marple started doing her thing.
But then this old rich white guy character had to go and say something racist. About black people being lazy. The precise quote:
"They've both worked like blacks, though that's an odd term to use out here, for blacks don't work themselves to death at all, so far as I can see. Was looking at a fellow shinning up a coconut tree to get his breakfast, then he goes to sleep for the rest of the day. Nice life."
I really liked the character up to that point. I really liked the book. But reading that little aside made me cringe, and then get angry, and then just want the book to end already so I could find out whodunit and move on to something else. It's a small comment from one character in a mystery, you might think it shouldn't bother me. But it does. It was published in 1964! That's a pretty conscious, social justice and active time in the world, which doesn't leave me with a lot of room to make excuses for Christie. (As in – oh, that's the way it was written and you have to consider the time, blah blah.) But I don't have to be happy with it, and it certainly doesn't make me want to continue reading more of Miss Marple so I can be blindsided by other opportunities for racial profiling.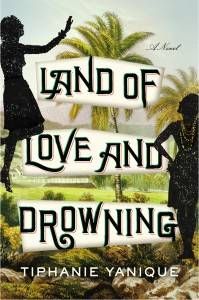 That's when I picked up The Land of Love and Drowning, and like Iyanla Vanzant says, my soul just opened up. Reading Yanique's unique, magical, take on the history of the island, told from actual islander points of view, the island of St. Thomas I was currently visiting became a real, living thing, and the people and their complicated Danish/French/Caribbean/American histories came together to talk to me about the real island life, and I was enchanted, and happy, and thought – this is what an island book should be like.
(There was a third book I considered, one which was recommended by all the US Virgin Island tourism sites: Herman Wouk's Don't Stop the Carnival. It's a light parody of island life written by an outsider, and also quite detrimental, caricaturing St. Thomas locals for the fun of a novel about St. Thomas locals. Yanique has said islanders don't consider that one even remotely close to real life, and are in fact offended by it. She wrote her own book with Wouk's in mind, in an effort to set things straight about the people of St. Thomas. This one didn't make my final vacation cut.)
There's enough hate, misunderstanding, and downright racist stuff in the world already, and it doesn't appear that it gets better. So when faced with the choice of reading material, I'll choose, like my hero Serena Williams, "love, light and positivity" every time, and stick with the good stuff.