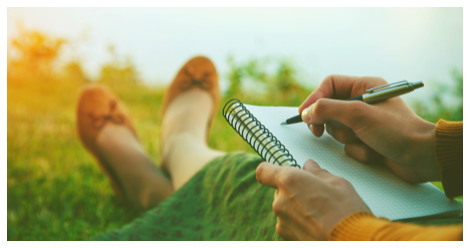 This content contains affiliate links. When you buy through these links, we may earn an affiliate commission.
Inspired by Annika's post last year, I decided I wanted to challenge myself to read only women for a year. The quest began last November, and if you consider technicalities to be what brings the challenge to an end, then I wrapped up the challenge earlier this month as I picked up a few books written by men for a committee on which I'm serving.
I expected to read a lot of wonderful books. I expected my to-be-read pile to winnow a bit. I expected to find some new-to-me voices.
What I didn't expect was how much my own life changed in the last year.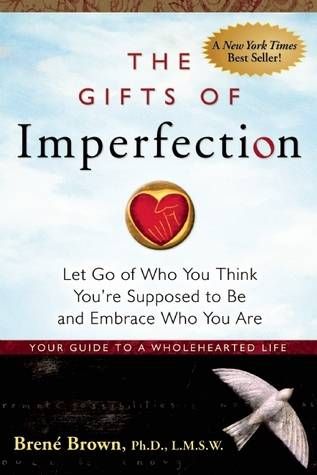 It began with a series of books about living one's best life. I picked up and blew through Brené Brown's The Gifts of Imperfection, as well as Jen Sincero's You Are A Badass. They came into my reading life at a time I was wrapping up a personal development ecourse about the importance of dreaming and focusing one's life on seeking out the things you want deeply but don't think are realistic in your life. Both Brown and Sincero encouraged me on the path of dreaming; both women, in different ways, supported me carving out time in my life to sit and think about the things I want for my life. They told me that I may be imperfect, that I will make mistakes and take wrong turns, but that my badassery was enough to pick myself up and keep on keepin' on.
At this same time, I picked up Pénélope Bagieu's Exquisite Corpse, a graphic novel that not only hit upon the things I love in a book — a woman gets revenge on an older man who has been using her as his muse, complete with a great twist at the end — but it inspired a piece of creative work I've been mulling over for years and years. I then blew through Silvia Moreno-Garcia's Signal to Noise and Anne Thériault's heart-shattering, powerful memoir My Heart is an Autumn Garage. Moreno-Garcia made me see magic in my life and Thériault reminded me the power in living and telling my personal truth, especially where it comes to my own struggles with mental health.
It was and continues to be Thériault who inspires me through a dream project currently on deck for me.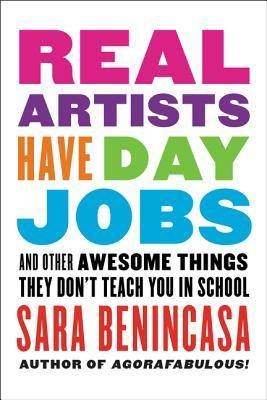 I struggled with my mental health in early 2016, in part because of the weather (Seasonal Affective Disorder only makes my own depression worse), in part because of being a woman with mental health challenges, and in part, because I was diagnosed with a chronic health issue that I'd struggled with for years and years and never had the words to describe what it was that hurt (and being that it is an illness which only impacts women, the process of being diagnosed itself has and continues to be a nonstop pain point mentally and emotionally because of a healthcare system which simply doesn't care to understand it). It was again women and their true stories which helped me cope and come to terms with my own truth: Sara Benincasa's Real Artists Have Day Jobs made me laugh at times, as much as it made me remember the importance of focusing on my own breathing. To turn in when I need to and accept that that turning in is a coping mechanism.
It was at this time of the year I began practicing yoga. I'd wanted to, really wanted to, for a long time, but I was afraid. I don't have a "yoga body" like you see on TV, in magazines, across the internet. I'm a bigger lady. But it was the women I was reading who gave me the encouragement to do it. Laura Vanderkam's I Know How She Does It reminded me that my time is mine; I owe it to no one but myself first and foremost, and that subtle shift in my thinking encouraged me to not only get my ass on the yoga mat, but it encouraged me to put myself first whenever I needed to — and whenever I felt like it. That shift from others first and me last rocketed my confidence and rocketed my empowerment. I don't owe anything to anyone until I want to give myself to others. It's not about being selfish. It's about living my life on my terms and not on the terms others, including especially the patriarchy, put upon me.
Shonda Rhimes cheered me on in this revelation, too, with her Year of Yes, and I hugged that book harder and harder, returning to it in my mind when the going gets tough and when I want to put myself last and others first. Shonda reminds me to say yes to me first.
And it was here, a few months into yoga, a few months into reminding myself my dreams matter and my health and well being are first and foremost, that I picked up my camera. I'd always wanted to try photography but never did. I had every excuse in the book: too expensive, don't have time, won't be good at it, who am I kidding. It was Tracy Clark and the contributors of Expressive Photography: Shutter Sisters' Guide to Shooting From the Heart who told me to shut up and shoot.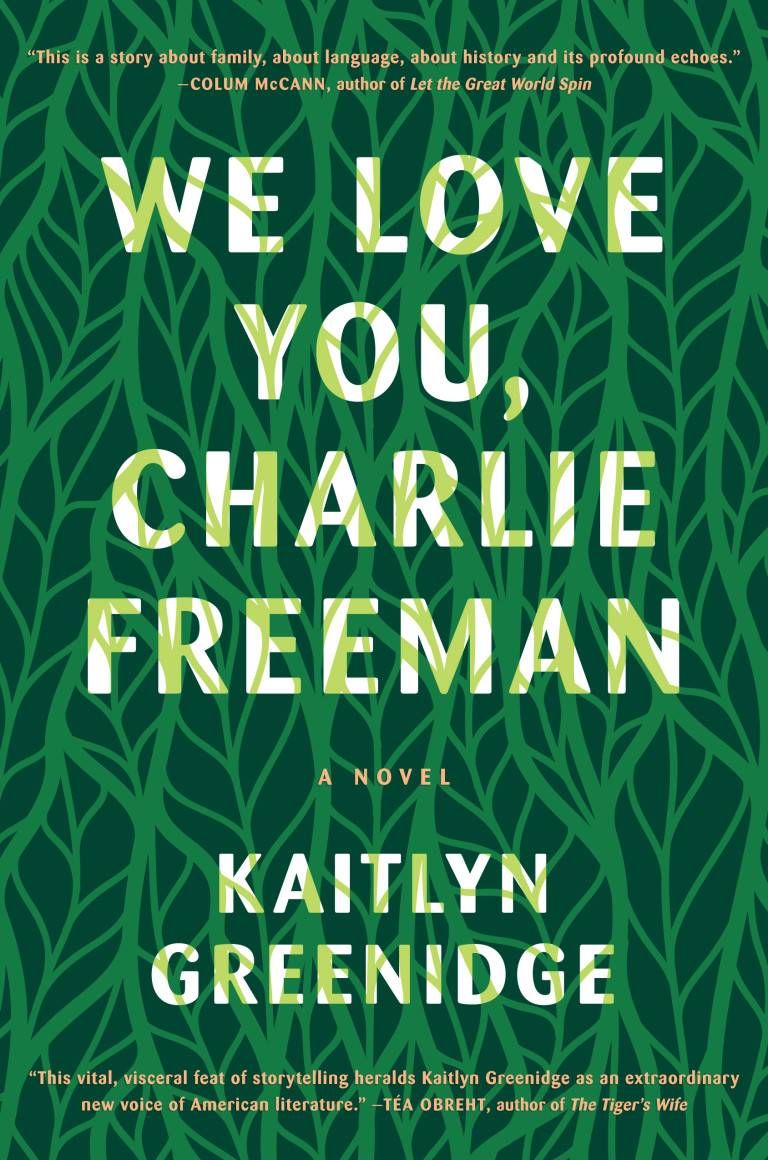 Shut up and shoot I did. Again and again and again. Photowalk after photowalk, park after park, small downtown after small downtown, I got out in my corner of the world and explored. My reading inspired this, without a doubt. I read Juliet Takes a Breath by Gabby Rivera, about a young woman who pursues her dream, leaves the comfort of her home for a life on the other side of the US and the lessons she learns about feminism, intersectionality, and people. Always people. Kaitlyn Greenridge's We Love You, Charlie Freeman and Tanita S. Davis's Peas and Carrots and Sandra Cisneros's The House on Mango Street and Hope Jahren's Lab Girl inspired me to look at my world a little bit differently. To pick up the details. To understand that everyone looks at their space in different and still utterly valid ways. To understand sometimes you need to shift your perspective, tilt your lens a different way, take the detour, look straight into the eyes of all things that are ugly, in order to get through, in order to create, in order to live.
It was magic in the stories I read that made me keep at photography and keep at yoga. It was magic in books like When The Moon was Ours by Anna-Marie McLemore, The Girl Who Could Silence The Wind by Meg Megina, and Brenna Yovanoff's Places No One Knows that encouraged me to keeping looking and keep seeking. They showed me magic is around any corner, lingering, waiting to be noticed. To be acknowledged. To be pursued.
And it was books like Wrecked by Maria Padian, In The Country We Love by Diane Guerrero, The Princess Saves Herself in This One by Amanda Lovelace, and a slew of nonfiction for young readers like Ten Days a Madwoman by Deborah Noyes, Bad Girls of Fashion by Jennifer Croll, and others, which reminded me my life is a story and I am the one who gets to write it. That I'm the one who pursues, who dreams, who makes those things happen.
I'm the one, too, who has to choose to keep on fighting. To keep on developing my path and ensure that the path forward for other women is something they, too, can pursue. These books reminded me everyone has a fight, everyone struggles against restrictions (real and conceptual), and that it's imperative that I stand up for the things I believe in. That I keep on moving. That I keep on pursuing.
That I keep on being an advocate for the voices, stories, and perspectives other women have.
It's been an unbelievably rich year of living, culminating now in enrolling in yoga teacher training. My "not a yoga body" was challenged through finding inspiring women online, who will soon be featured in books (!) — Jessamyn Stanley and her Every Body Yoga hits shelves in April and Valerie Sagun's Big Gal Yoga hits shelves in July. My "not a photographer" mentality was challenged by my own on-the-ground experiences. Photography, as it turns out, can be boiled down into two things: capturing a moment or telling a story. It's sometimes one, sometimes the other, and sometimes both. It all depends upon your perspective and your goals.
In reading only women, I've done both. I've captured this moment in my life, one where I've pursued those dreams, taken those leaps, took some wrong turns, stopped to focus on my own breathing, held my whole self on one foot solidly and balanced the desires I have with the world at my fingertips.
And I've told a story: one of reaching out of my comfort zone, one of pursuing my dreams even when they make me shake, one of acknowledge and accepting my body sometimes will be in pain or sick and I have to breath through it even when I want to throw in the towel. Because it will get better. Because it's a reminder to check in.
Because it's time to sit down with books by inspiring, bold women living their lives and sharing them. Real or fictional, women telling stories, their own or those created in their heads, remind me that my own story has value. And that there are ups and downs, plot twists, new characters, things I can predict and things that I cannot, and it's okay.
I couldn't have found any better lessons this year than I have through reading only women. I'm excited to keep listening to their stories, to keep sharing them, and to keep incorporating pieces of those lives into my very own.