Nonfiction
8 Year-Long Stunt Memoirs to Inspire Your New Year
This list of year-long stunt memoirs is sponsored by Help Me!: One Woman's Quest to Find Out If Self-Help Really Can Change Your Life by Marianne Power, available now from Grove Press.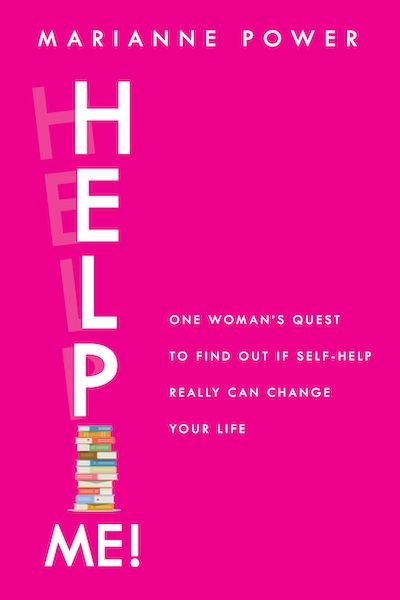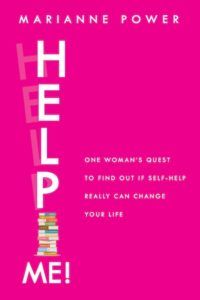 For years Journalist Marianne Power lined her bookshelves with dog-eared copies of definitive guides on how to live your best life, dipping in and out of self-help books when she needed them most. Then, one day, she woke up to find that the life she hoped for and the life she was living were worlds apart—and she set out to make some big changes. Marianne Power's Help Me! is the hilarious, thought-provoking, and unfailingly honest account of one woman's year-long, often madcap, quest to find out if self help books really can change your life.
---
I've always liked the idea of throwing myself into a project for a year, of having that kind of intense dedication and/or fool hardiness. When I moved away from home for the first time, to a town known for having more churches per capita than any other U.S. town, I was strongly tempted to "A.J. Jacobs the crap out of it" and visit a different church every Sunday for 52 weeks. My blog would have been called called "Church Hopper" and since this was pre blog-bubble-burst I probably would have gotten a book deal and I'd be writing this to you on, I don't know, a slightly nicer computer, depending on the size of the advance.
But I digress.
What I'm saying is, I love stunt books. You know, like the ones by the aforementioned A.J. Jacobs. You've probably read his book about reading the entire Encyclopedia Britannica, or reading the Bible acting out each commandment, or trying out every available health craze, or in the most meta of all stunts, his book about what it was like to write all those stunt books.
The Know-It-All: One Man's Humble Quest to Become the Smartest Person in the World by A.J. Jacobs
It certainly wasn't the first stunt book ever, but in my personal opinion, it's the one that started it all. Jacobs, knowing that fatherhood may be approaching, decides that he must fill the gaps in his (quite fancy) education. The best way he can think to do this is by reading the Encyclopedia Britannica. The whole thing. Of course. The book is funny, educational, and oddly poignant.
The Wilder Life by Wendy McClure
McClure grew up about 30 miles from me, and about ten years before. Her memoir about reading and rereading Little House on the Prairie hit a lot of the right notes for me: we were both bookish little girls in the Midwest who were both fixated on the same details of this classic series: the pig bladder, the butter churning. She makes Laura's food and visits her homes. It's a must-read for fans of the series.
The Noble Hustle by Colson Whitehead
$10,000 and six weeks. That's all Colson Whitehead, already a bestselling author who would go on to write The Underground Railroad, had to prepare for a stint in a Texas Hold 'Em tournament in Atlantic City. Oh, and he's never played the card game in his life.
The Happiness Project by Gretchen Rubin
So many of these stunt books seem to be written in response to a of quarter-to-mid-life crisis. Rubin has an epiphany on public transportation: she realizes life moves pretty fast, and if you don't stop and look around once in a while, you may miss it. Or something similar. She realizes that she only has so much time to live the life she wants, so she starts figuring out what actionable steps she can take to change her life. The book is practical, helpful, fun.
Julie and Julia by Julie Powell
The only book on this list that has been made into a Nora Ephron–written-and-directed movie starring Meryl Streep in an Oscar-nominated role, Julie and Julia is the stunt book that launched 1000 blogs. Julie is feeling stuck and miserable in her cubicle, and decides to cook through Julia Child's Mastering the Art of French Cooking in one year. It's charming and fun, and you'll learn exactly what an aspic is. I'm so sorry.
Year of Yes by Shonda Rimes
I will admit: I thought this book was the stunt memoir version of a Jim Carrey movie. And I was quite wrong. Rimes has always told herself she was just too busy to do any of the things in her life she kept saying no to, but after a wake-up call, she realized she was really saying know because she was intimidated. That's when she decided to spend a year saying YES to everything that scared her.
52 Loaves: One Man's Relentless Pursuit of Truth, Meaning, and a Perfect Crust by William Alexander
It would be so easy have made this list up entirely of year-long food projects, but I've managed to keep it down to two. 52 Loaves is William Alexander's quest to recreate the perfect loaf of bread, one he ate once when he was young. So many of these books are about the author moving from A to Z through a list of various tasks, but in this one, the author is just repeating the same action, over and over. He's making the same loaf, but making it better and better each time, and somehow he manages to keep you wanting to read along.
And Then There Were Nuns by Jane Christmas
Listen, if the Agatha Christie/religion pun doesn't pull you in, I don't know what will. This is a charming book about a search for spiritual clarity that takes the author to four convents on two continents. Yes, she takes her spiritual quest seriously, but she also rails a bit against the system and gives the reader plenty to laugh about along the way.