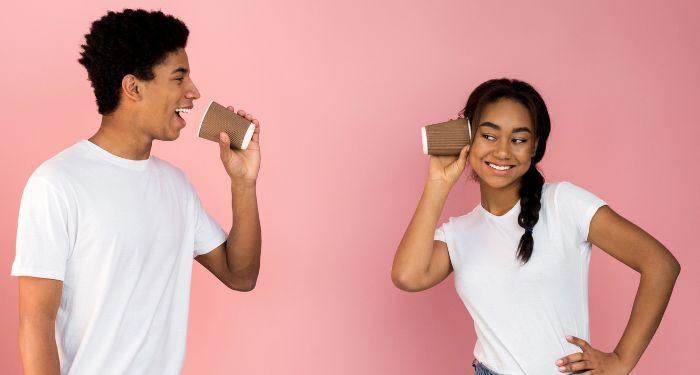 This content contains affiliate links. When you buy through these links, we may earn an affiliate commission.
As a teen, working was my reality — after school jobs, summer shifts, and of course, babysitting on weekends and evenings. I love it when YA books depict working and jobs because not only does it reflect the lived experiences of a lot of teens, but I also think that reading about working teens can teach readers a lot about what it's like to enter the workforce (which, let's be real, can be intimidating, especially to more reserved teens!). Of course, it shouldn't be all work and drudgery — first jobs can be an exciting avenue to discovering your strengths, responsibility, freedom, and meeting people you might not otherwise encounter in your day-to-day life! It can even lead to love!
These young adult books all feature romance and the workplace, whether that's a job at a food truck or in retail, or an internship, or just work at a family business. Most of these YA workplaces romances feature a relationship between employees (which can be fraught with its own stress and excitement) but a few feature romances between employee and customer! And while my own minimum wage, food and retail days are behind me, these YA workplace romances are enough to make me long for a summer flirtation while working at a food truck. Plus, I just really love reading about various jobs, and the more exciting or interesting the better. Here we go!
---
Want more workplace romances? Check out our round up of the best (adult) workplace romance novels! And if you want more romance tropes in your YA, we recommend these forbidden romances in YA! And feel free to share your favorite YA workplace romances with us over on Facebook and Twitter.