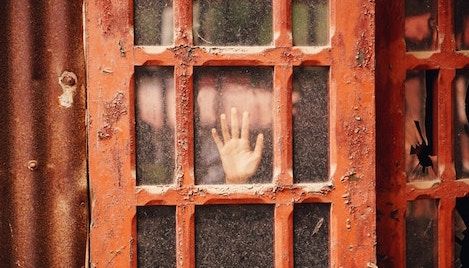 Lists
10 YA Thrillers For Fans Of ONE OF US IS LYING
This content contains affiliate links. When you buy through these links, we may earn an affiliate commission.
Ever since it debuted, One Of Us Is Lying by Karen M. MacManus has been a hit on bestseller lists as well as among its teenage fans. Just goes to show that there's always room for YA thrillers where the narrators can't always be trusted.
Here are some other recent and upcoming YA thrillers perfect for fans who prefer their mysteries with a side serving of suspicion and suspense.
This powerful psychological thriller with multiple mysteries is set against the backdrop of the mega-wealthy elite of New York City. Toten delves into the mesmerizing yet dysfunctional world of those who manipulate but seem ever so charming. With its gripping pace and Hitchcockian twists, Beware That Girl will keep readers guessing until the very last line.
Kate's whole life has been a series of setbacks she's had to snake her way out of—some more sinister than others. But she's determined to change that. She's book smart. She's street-smart. Oh, and she's also a masterful liar. Part of her plan for success is befriending mega-wealthy yet deeply damaged Olivia.
Olivia finds in Kate the best friend she's always needed, the sister she never had. But when a handsome new teacher arrives, it becomes increasingly obvious that Redkin poses a threat to both girls—in ways neither can reveal.
It's Spring Break of senior year. Anna, her boyfriend Tate, her best friend Elise, and a few other close friends are off on a debaucherous trip to Aruba that promises to be the time of their lives. But when Elise is found brutally murdered, Anna finds herself trapped in a country not her own, fighting against vile and contemptuous accusations.
As Anna sets out to find her friend's killer, she discovers hard truths about her friendships, the slippery nature of truth, and the ache of young love.
As she awaits the judge's decree, it becomes clear that everyone around her thinks she is not just guilty, but dangerous. When the truth comes out, it is more shocking than one could ever imagine…
If you love this book, Haas writes about more untrustworthy characters in Dangerous Boys.
Ten by Gretchen McNeil
It was supposed to be the weekend of their lives—an exclusive house party on Henry Island. Best friends Meg and Minnie each have their reasons for being there (which involve T.J., the school's most eligible bachelor) and look forward to three glorious days of boys, booze and fun-filled luxury.
But what they expect is definitely not what they get, and what starts out as fun turns dark and twisted after the discovery of a DVD with a sinister message: Vengeance is mine.
Suddenly people are dying, and with a storm raging, the teens are cut off from the outside world. No electricity, no phones, no internet, and a ferry that isn't scheduled to return for two days. As the deaths become more violent and the teens turn on each other, can Meg find the killer before more people die? Or is the killer closer to her than she could ever imagine?
If you can stand the suspense, try McNeil's other YA thrillers like Get Even, Possess, and the upcoming #MURDERTRENDING.
"This isn't meant to be a confession. Not in any spiritual sense of the word. Yes, I'm in jail at the moment. I imagine I'll be here for a long time, considering. But I'm not writing this down for absolution and I'm not seeking forgiveness, not even from myself. Because I'm not sorry for what I did to Rose. I'm just not. Not for any of it."
Ben Gibson is many things, but he's not sorry and he's not a liar. He will tell you exactly how what started as a simple school camping trip in the mountains ended the way it did. About who lived and who died. About who killed and who had the best of intentions. And he'll tell you about Rose. But he's going to tell you in his own time. Because after what happened on that mountain, time is the one thing he has plenty of.
If you enjoy this one, try some of Kuehn's other YA thrillers like Complicit, Delicate Monsters, and The Smaller Evil.
Liar by Justine Larbalestier
Micah will freely admit that she's a compulsive liar, but that may be the one honest thing she'll ever tell you.
Over the years she's duped her classmates, her teachers, and even her parents, and she's always managed to stay one step ahead of her lies. That is, until her boyfriend dies under brutal circumstances and her dishonesty begins to catch up with her. But is it possible to tell the truth when lying comes as naturally as breathing?
Taking readers deep into the psyche of a young woman who will say just about anything to convince them—and herself—that she's finally come clean, Liar is a bone-chilling thriller that will have readers see-sawing between truths and lies right up to the end. Honestly.
Fans of this title are sure to enjoy Larbalestier's My Sister Rosa, another YA thriller.
There are no more cheerleaders in the town of Sunnybrook.
First there was the car accident—two girls gone after hitting a tree on a rainy night. Not long after, the murders happened. Those two girls were killed by the man next door. The police shot him, so no one will ever know why he did it. Monica's sister was the last cheerleader to die. After her suicide, Sunnybrook High disbanded the cheer squad. No one wanted to be reminded of the girls they lost.
That was five years ago. Now the faculty and students at Sunnybrook High want to remember the lost cheerleaders. But for Monica, it's not that easy. She just wants to forget. Only, Monica's world is starting to unravel. There are the letters in her stepdad's desk, an unearthed, years-old cell phone, a strange new friend at school…Whatever happened five years ago isn't over. Some people in town know more than they're saying. And somehow Monica is at the center of it all.
There are no more cheerleaders in Sunnybrook, but that doesn't mean anyone else is safe.
If you can't wait to read this upcoming title, try one of Thomas's other YA thrillers like The Darkest Corners or Little Monsters.
A weekend retreat in the woods and an innocent game of three truths and a lie go horribly wrong in this high-octane psychological thriller filled with romantic suspense by Lambda Award–winning author Brent Hartinger.
Deep in the forest, four friends gather for a weekend of fun.
Truth #1: Rob is thrilled about the weekend trip. It's the perfect time for him to break out of his shell…to be the person he really, really wants to be.
Truth #2: Liam, Rob's boyfriend, is nothing short of perfect. He's everything Rob could have wanted. They're perfect together. Perfect.
Truth #3: Mia has been Liam's best friend for years…long before Rob came along. They get each other in a way Rob could never, will never, understand.
Truth #4: Galen, Mia's boyfriend, is sweet, handsome, and incredibly charming. He's the definition of a Golden Boy…even with the secrets up his sleeve.
One of these truths is a lie…and not everyone will live to find out which one it is
Miri Tan loved the book Undertow like it was a living being. So when she and her friends went to a book signing to meet the author, Fatima Ro, they concocted a plan to get close to her, even if her friends won't admit it now. As for Jonah, well—Miri knows none of that was Fatima's fault.
Soleil Johnston wanted to be a writer herself one day. When she and her friends started hanging out with her favorite author, Fatima Ro, she couldn't believe their luck—especially when Jonah Nicholls started hanging out with them, too. Now, looking back, Soleil can't believe she let Fatima manipulate her and Jonah like that. She can't believe that she got used for a book.
Penny Panzarella was more than the materialistic party girl everyone at the Graham School thought she was. She desperately wanted Fatima Ro to see that, and she saw her chance when Fatima asked the girls to be transparent with her. If only she'd known what would happen when Fatima learned Jonah's secret. If only she'd known that the line between fiction and truth was more complicated than any of them imagined…
White Rabbit by Caleb Roehrig (April 2018)
Rufus Holt is having the worst night of his life. It begins with the reappearance of his ex-boyfriend, Sebastian—the guy who stomped his heart out like a spent cigarette. Just as Rufus is getting ready to move on, Sebastian turns up out of the blue, saying they need to "talk." Things couldn't get much worse, right?
But then Rufus gets a call from his sister April, begging for help. And then he and Sebastian find her, drenched in blood and holding a knife, beside the dead body of her boyfriend, Fox Whitney.
April swears she didn't kill Fox—but Rufus knows her too well to believe she's telling him the whole truth. April has something he needs, though, and her price is his help. Now, with no one to trust but the boy he wants to hate yet can't stop loving, Rufus has one night to prove his sister's innocence…or die trying.
Can't wait until April to read this? Try Caleb's previous thriller, Last Seen Leaving.
A YA thriller described as The Curious Incident of the Dog in the Night-Time meets John le Carré, about a teen math prodigy with an extreme anxiety disorder who finds himself caught in a web of lies and conspiracies after an assassination attempt on his mother.
Seventeen-year-old Peter Blankman is a math genius who suffers from an extreme anxiety disorder, one that subjects him to intense panic attacks. He only manages to get through his daily life with the constant help of his scientist mom and his beloved twin sister, Bel. But when their mother is nearly assassinated in front of their eyes—during a major awards ceremony in her honor—Pete finds himself separated from Bel, alone, and on the run.
Dragged into a strange world where state and family secrets intertwine, Pete has to use his extraordinary analytical skills to find his missing sister, uncover the mystery of his mother's life's work, and track down the people who attacked her—all the while fighting to keep a grip on the fear response that threatens to overwhelm him. Weaving back and forth between his past and present, the novel is an extraordinary testimonial from a protagonist who is brilliant, broken, and trying to be brave.
Can't get enough thrillers? Check out our list of 24 Psychological Thrillers For Fans of Gone Girl, Girl on the Train, and Big Little Lies.