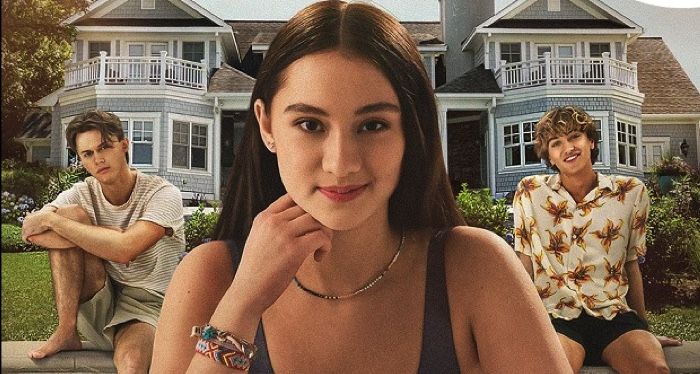 This content contains affiliate links. When you buy through these links, we may earn an affiliate commission.
This summer, YA readers can enjoy not one, two, or even three great adaptations of YA romances, but four, all available through major streamers Netflix and Amazon Prime. While plenty of great YA novels of all genres have been making their way to screen thanks to the proliferation of streaming services, this round of releases feels a bit like an embarrassment of riches, especially since all are romantic summer stories that evoke the best feelings of the season! From love triangles to the friends-to-lovers trope, if you're looking for something great to watch in the AC in between trips to the beach and late night bonfires, then we've got a quick rundown of the four summery YA adaptations you can stream right now. We've even got some thoughts on what we'd like to see next!
Note: I know Heartstopper, based on the Heartstopper series by Alice Oseman, is also a great new TV show release on Netflix, and I'm excited to watch it! I didn't include it on this list because I'm focusing on summer-set romances, but I'd love to see more queer YA romances adapted to the screen! Particularly if they're sapphic or trans!
Some great summer romances that would be great on screen that immediately come to mind are One True Loves by Elise Bryant, which is about a Black teen who heads out on a Mediterranean cruise the summer before college, hoping for some clarity about her future. Then there's Now That I've Found You by Kristina Forest, which is a great story of family, legacy, and trying to make up for past mistakes set against the backdrop of Hollywood. And for a more central sapphic romance beyond the secondary ones we get in Heartstopper and Simon, then I'd love to see Late to the Party by Kelly Quindlen brought to the screen—it's a great summer novel about finding new friends, keeping hold of old friends, and finding romance in unexpected places.
I hope that we continue to see more great YA adaptations of all sorts hitting streamers in the future, and I can't wait to see what great TV shows and movies are in store for us!