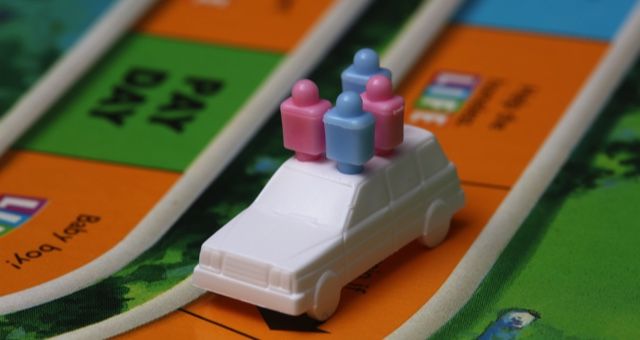 Quizzes
Pick Your Favorite Games and We'll Give You a YA Series Recommendation
This YA series quiz is sponsored by Flatiron Books.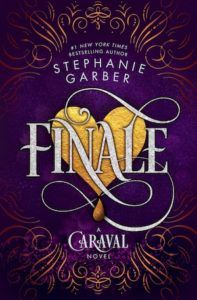 Welcome to Finale, the final book in Stephanie Garber's #1 New York Times bestselling Caraval series! It's been two months since the Fates were freed from a deck of cards, two months since Legend claimed the throne for his own, and two months since Tella discovered the boy she fell in love with doesn't really exist. Tella must decide if she's going to trust Legend. After uncovering a secret, Scarlett will need to do the impossible. And Legend has a choice to make that will forever change him. Caraval is over, but perhaps the greatest game of all has begun.
---
Whether you are someone who is happily gaming your summer away or simply the type to cherish playing Scrabble with your grandmother a few times a year, the elements in many board games and video games can be found within the pages of books. The thrill of sleuthing or watching a brilliant strategy play out doesn't necessarily have to be reserved to the board. Instead, you can speed read as your favorite YA character races through back alleys or let your mind pick apart complex puzzles as clues are picked up, one by one.
Choose your favorite games carefully in the quiz below to find out what YA book series you should delve into next.
Make sure to tweet at us with your results and let us know how fast you're tearing through the series. If you're looking for more to read, here are the titles of all the books that kick off the series included in this quiz:
The Winner's Curse by Marie Rutkoski
A Study in Charlotte by Brittany Cavallaro
Six of Crows by Leigh Bardugo
An Ember in the Ashes by Sabaa Tahir
Warcross by Marie Lu
The Princess Diaries by Meg Cabot
Cinder by Marissa Meyer
To All the Boys I've Loved Before by Jenny Han