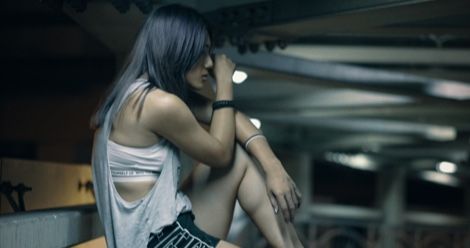 Sponsored
Get Lost in These 8 Young Adult Revenge Thrillers
This list of YA revenge thrillers is sponsored by Vesuvian Books.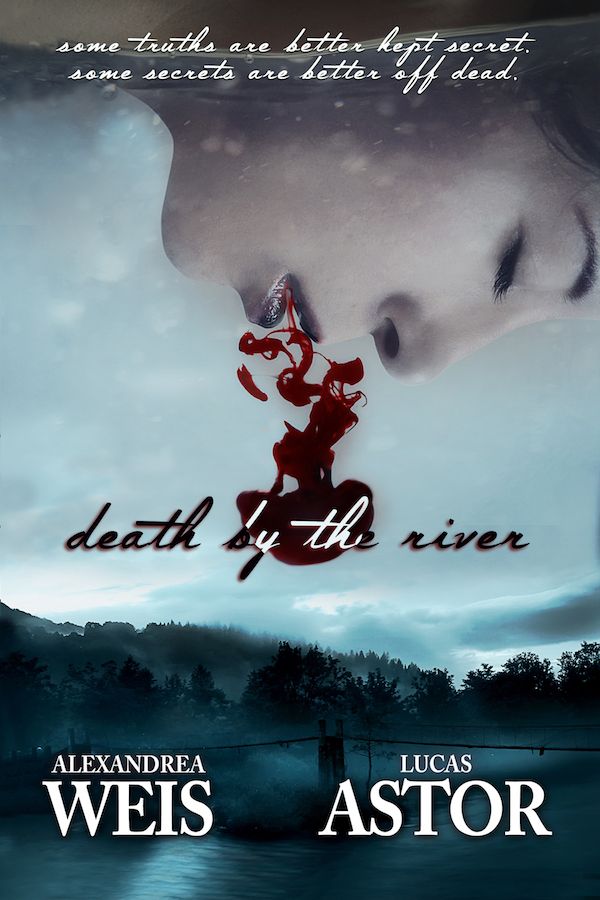 Beau Devereaux is the only child of a powerful family. Handsome. Charming. Intelligent. The "prince" of St. Benedict is the ultimate catch. He is also a psychopath. A dirty family secret buried for years, Beau's evil grows unchecked. In the shadows of the ruined St. Francis Abbey, he commits unspeakable acts. Senior year, Beau sets his sights on his girlfriend's twin sister, Leslie. Everything he wants but cannot have, she will be his ultimate prize. As the victim toll mounts, it becomes clear someone must stop Beau Devereaux. And that someone will pay with their life.
---
Being a young adult is hard. As you get older, you realize that adults don't have all the answers, meaning sometimes you have to take matters into your own hands. That's exactly what these young adult characters do in these revenge thriller novels. When they can't trust the adults in their lives to protect them, these young adults have to exact their own revenge.
sadie by courtney summers
The perfect Young Adult Revenge Thriller novel for fans of True Crime podcasts, Courtney Summers's Sadie follows the story of a 19-year-old girl hitting the road to track down the man who murdered her 13 year-old sister. The novel switches between Sadie's first person account of hunting her sister's killer and transcripts of a serialized podcast that is trying to find Sadie and learn her story. If you're into audiobooks and/or podcasts, consider listening to the audio version of this one. The podcast chapters are performed like a real true crime podcast, with multiple voice actors and excellent production value.
the female of the species by mindy mcginnis
The Female of the Species is an intense revenge thriller about taking down rape culture. When Alex's sister Anna is brutally raped and murdered and the killer walks free, Alex has to take matters into her own hands. But this is only the beginning for Alex. As Alex enters her senior year, she can't hold back her desire to exact violent revenge against those who mistreat others, and these urges have an effect on her relationships with others.
burn for burn by jenny han and siobhan vivian
Think Pretty Little Liars meets Strangers on a Train in this young adult novel, the first in a series from authors Jenny Han and Siobhan Vivian. High schoolers Mary, Kat, and Lillia all have revenge fantasies, but on their own, they are powerless to exact them. When they make a pact to help one another, however, anything is possible. Come for the revenge thriller plot line; stay for the awesome and compelling bond that these three once-strangers form with one another.
get even by gretchen mcneil
Another first in a series, Get Even is the story of Bree, Olivia, Kitty, and Margot, four girls who seemingly have nothing in common except for their desire to get back at nasty high school bullies at their elite private school. Together, the girls form a secret society they call "Don't Get Mad," in which they anonymously takes revenge on the school's bullies, mean girls, and tyrannical teachers. But their actions do have consequences. When their latest target is found dead with a bloodied "DGM" card in his hands, the girls realize their club isn't as secret as they once thought.
please don't tell by laura tims
Joy is being blackmailed for a murder she may or may not have committed. She can't remember exactly what happened on the night she sought revenge for actions Adam Gordon committed against her sister, but someone else does. Now the blackmailer is using Joy to reveal all of the town's lurid secrets. Will Joy be able to uncover the blackmailer's secret identity before things escalate too far and Joy is forced to do something terrible she can't take back?
revenge and the wild by michelle modesto
Revenge and the Wild is Modesto's debut novel, and with "revenge" right there in the title, you know this one is going to be good. In this gritty Western YA novel, Westie loses her arm and her family to cannibals on the wagon trail. Nine years later, the memories of this horrific loss still haunt her. Now she's determined to make those who destroyed her life and her family pay for their crimes.
vengeance road by erin bowman
For another YA Revenge Thriller with a Historical Fiction twist, check out Vengeance Road, another novel that is the first in a series (right now, there are two books). After Kate Thompson's father is murdered for revealing the secret location of a hidden gold mine, she disguises herself as a boy and hits the road to seek vengeance (as the title would suggest). But is she ready for the secrets she will uncover about her family as this journey gets more and more treacherous? You'll have to read to find out!
fake id by lamar giles
Nick Pearson's name isn't really Nick Pearson. He's in the witness protection program, and this is his fake identity. He and his family have moved to Stepton, Virginia to lay low, but now Nick's friend Eli has died mysteriously right when Eli was in the middle of covering a major conspiracy. Nick now must choose between finding out what happened to his friend or staying low-key, like the program wants him to do. I'm sure you can imagine which option he chooses.
Need even more Revenge Thrillers in your life? Check out these Badass Female Revenge Thrillers, and even more of them here. For more YA Thrillers, check out this list. Did I forget your favorite YA Revenge Thriller? Let me know in the comments!
Also In This Story Stream