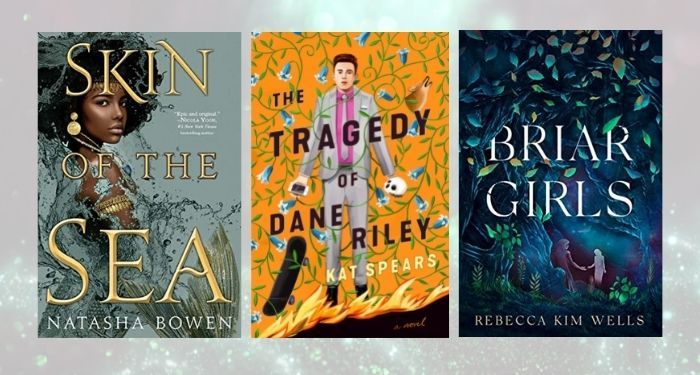 Lists
New YA Retellings to Fall Into
This content contains affiliate links. When you buy through these links, we may earn an affiliate commission.
It's been refreshing over the last few years in YA to not have a "trend." We aren't seeing scads of books trying to make a buck off the latest hit titles. Instead, the doors have been opening wider, bit by bit, for more stories by and about people of the global majority, as well as queer people. It's clear that these stories are not only important — a word that too often gets attached to them, as if their only value is in being "important" per white standards — but they resonate deeply with teen and young adult readers desperate to see themselves and others like them in the books they read.
If there is one thing, though, that has emerged, both as a result of more inclusivity and as a result of fewer trends, it's that there's been a swell of YA retellings. These range from classics which have been retold and remixed for decades, as well as stories being re-sung which haven't. There are more non-European fairytales emerging with fresh takes, as well as more books being gender and genre bent.
2021 has been flush with excellent YA retellings, including a number still slated to hit shelves before the year ends. In an era where too many publications race to share their "best of" lists first — some coming as soon as September of this year (sure, partly because of supply chain issues) — it's worth remembering that October, November, and December, even if they're "quieter" publishing months, still produce some outstanding reads.
This roundup of new and recent YA retellings does not include the wave of YA Peter Pan retellings, worthy of their own moment of consideration. It's also not an exhaustive roundup, so it's likely one of your favorites or one that landed on The New York Times Best Sellers list isn't included. These retellings range from fairytales to classic stories, with something for every kind of reader across a broad range of genres.
Recent and New YA Retellings
---
Need more great YA and/or retellings? Dig into these must-read queer fairytale retellings, as well as some great Jane Eyre retellings.