Audiobooks
5 YA Poetry Audiobooks Read By the Author
This content contains affiliate links. When you buy through these links, we may earn an affiliate commission.
Poetry is meant to be read aloud. The words and rhythms come alive when they're spoken, which is why we are so fortunate to be living in a time where audiobooks—and narrated by the author, no less!—are readily available. To celebrate National Poetry Month, we recommend these five YA poetry audiobooks—two novels-in-verse, one memoir, one collection of poetry, and one short story in verse—all read by the authors.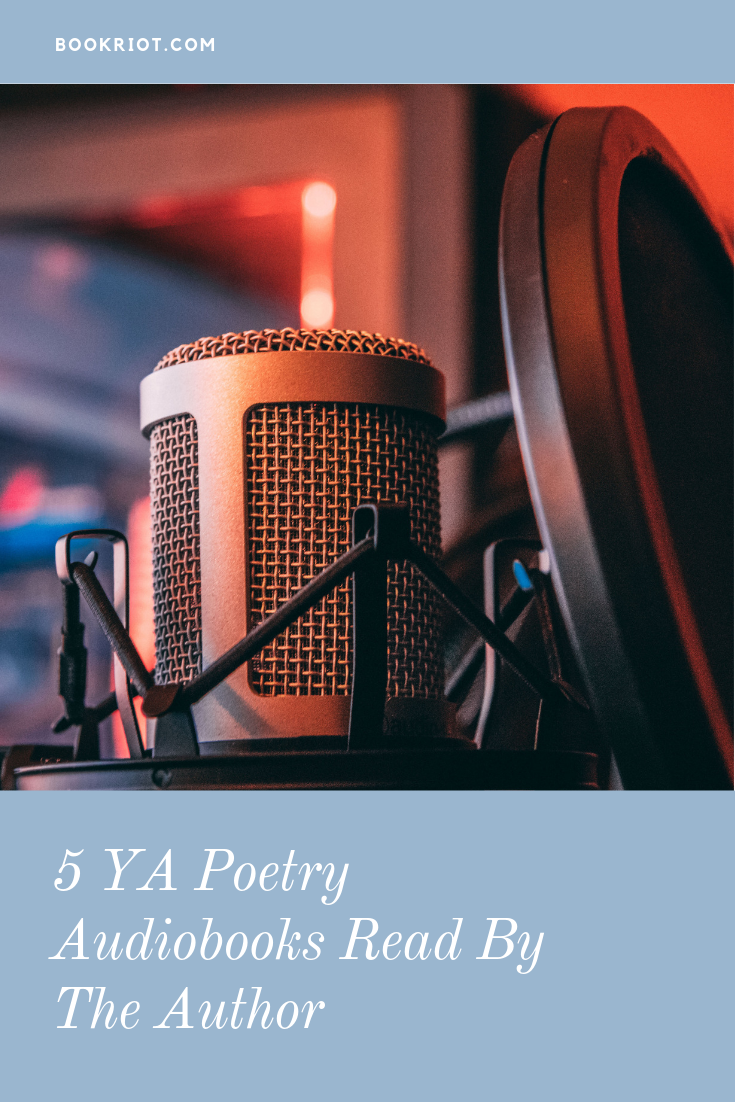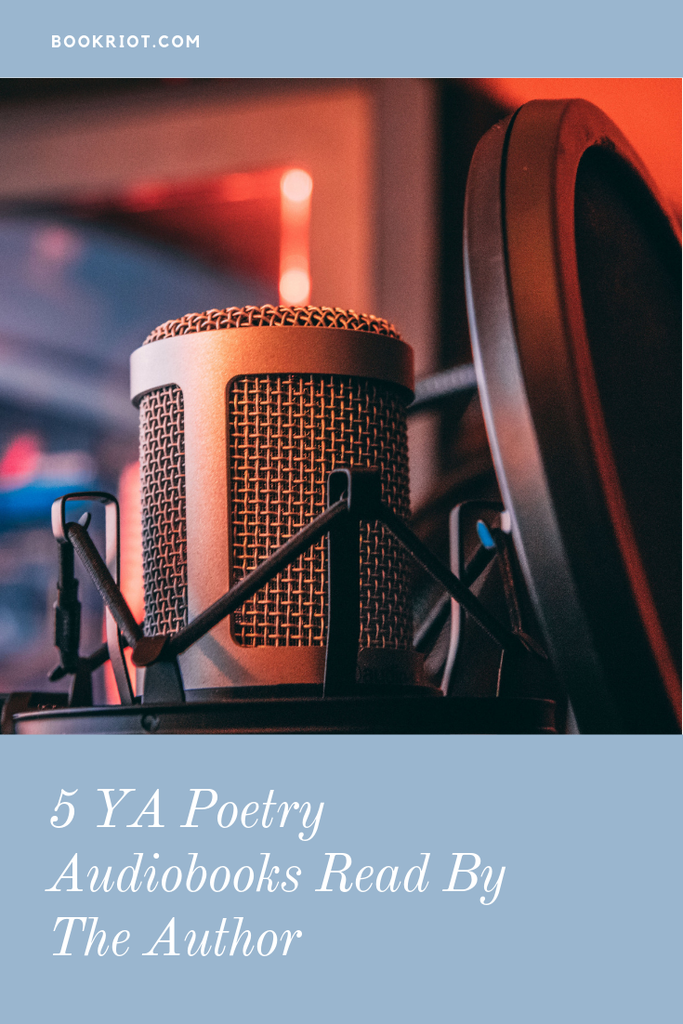 The Poet X by Elizabeth Acevedo
The Poet X has collected multiple accolades—the Printz Award, the National Book Award, and the Los Angeles Times Book Prize, to name a few—and for good reason. It's the powerful story of teenage Xiomara, who dreams of partaking in slam poetry and is struggling to find her voice. The audiobook is a powerful performance by the author, who has a background in slam poetry as well.
It's hard to say which is the best way to experience Long Way Down—print or audio. It's such a short book, I recommend both. The performance Jason Reynolds puts in is heartrending, really capturing the emotion of Will, whose brother has just been murdered and now must decide if he'll choose revenge or forge a different path.
Shout by Laurie Halse Anderson
Twenty years after her groundbreaking novel Speak, Laurie Halse Anderson has given us her own memoir of sexual assault and survivorship. Half her own story of being a young person and half a story of reclaiming and finding your voice, Laurie's story is searing and her voice commands your attention.
Amanda Lovelace's first book of poetry became wildly popular due to the way she explores the realities of trauma and abuse through fairytale imagery, turning the classic stories into something empowering. The poet's voice both lulls and unsettles the listener, making this book one that you'll want to listen to multiple times.
This short story in verse is a romantic, uplifting read about finding love and hope after loss, without being too heavy. If you like books, cute coffee shops, and meet cutes, this story is for you. Sarah Tregay is one of the best author-narrators I've ever come across, and I could have listened to her read to me for hours on end.
What are some of your favorite YA poetry audiobooks?